Creating home-like environments for residents takes a team. The upkeep of each facility requires a team dedicated to working behind the scenes, changing light bulbs, checking the plumbing, and so much more.
It's National Health Care Facilities and Engineering Week (Oct. 22-28), and Virginia Health Services is celebrating its maintenance and facilities staff. VHS operates three senior living communities, seven nursing and rehabilitation centers, and maintains offices for corporate support services, VHS Rehabilitation, VHS Home Health Care and VHS Home Hospice.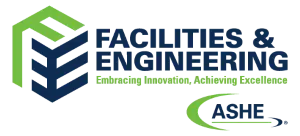 Jesse Young, VHS Vice President of Facilities and Development, oversees facility maintenance. He says each building (depending on size) has a dedicated maintenance person or an Environmental Services team member responsible for maintenance tasks. There also is a traveling corporate team that handles major projects and serves as a stopgap for vacations or turnover.
There are two team members who have been with VHS for about 20 years, and several others with the team for five years or less.
"We are so dependent on what they do every day, and yet it's very behind the scenes. A week like this is valuable recognition of the team," Jesse says.
Maintaining VHS
Jess says skill sets can vary person to person. Someone in each building takes care of routine tasks.
"It's a lot of light bulbs, toilet repairs, door adjustments – because of our traffic, doors take a beating," he says.
Some of the tasks are major, and the corporate team helps handle larger-scale tasks, such as AC/heating unit replacements and boilers. The team handles a lot of plumbing repairs.
"It saves us from having to contract out all of the major items," Jesse says.
Team members are jacks of all trades.
"For the most part, until you get to the major electrical things, it's more being able to track an issue and think with an analytical mind. The key is someone who can do a little bit of detective work and get to the bottom of whatever it might be," Jesse says of maintenance team members.
Some of the aesthetic work, such as painting, and some repairs also fall to EVS to balance the work of all teams.
"It works really well that way," Jesse says.
Facility updates
The team also manages facility upgrades, including some at The Arbors Independent Living, which opened in Port Warwick in 2003.
The flooring is being replaced in several community spaces and some of the furnishings have been replaced. Apartment upgrades also have been made.
The team also participated in the addition of the Dialysis Den to Coliseum Nursing and Rehabilitation Center, which opened this summer.
The Den, which opened in partnership with DaVita Kidney Care, provides on-site dialysis hemodialysis to Coliseum residents, reducing the discomfort, inconvenience and cost of frequent transportation for treatment.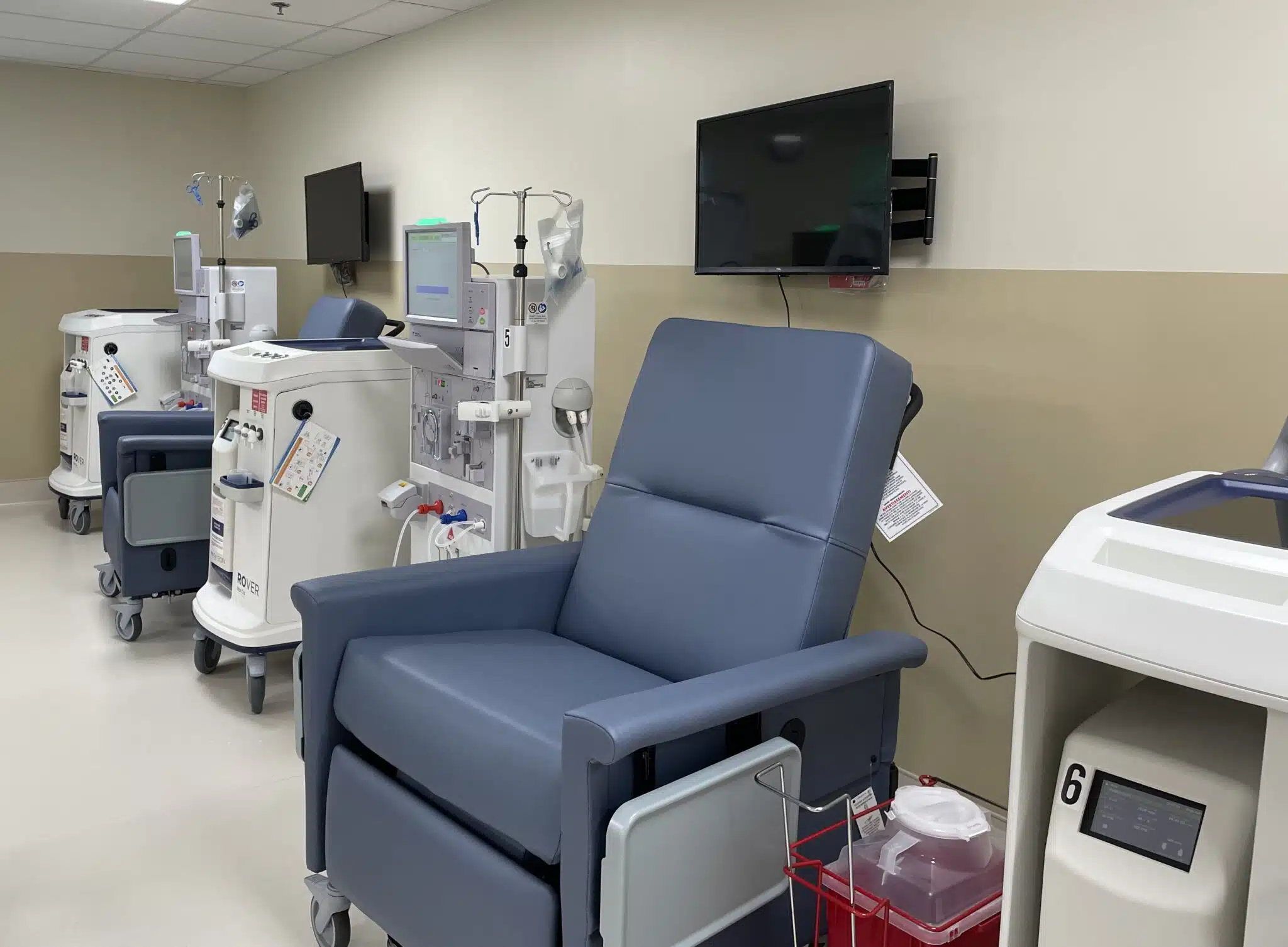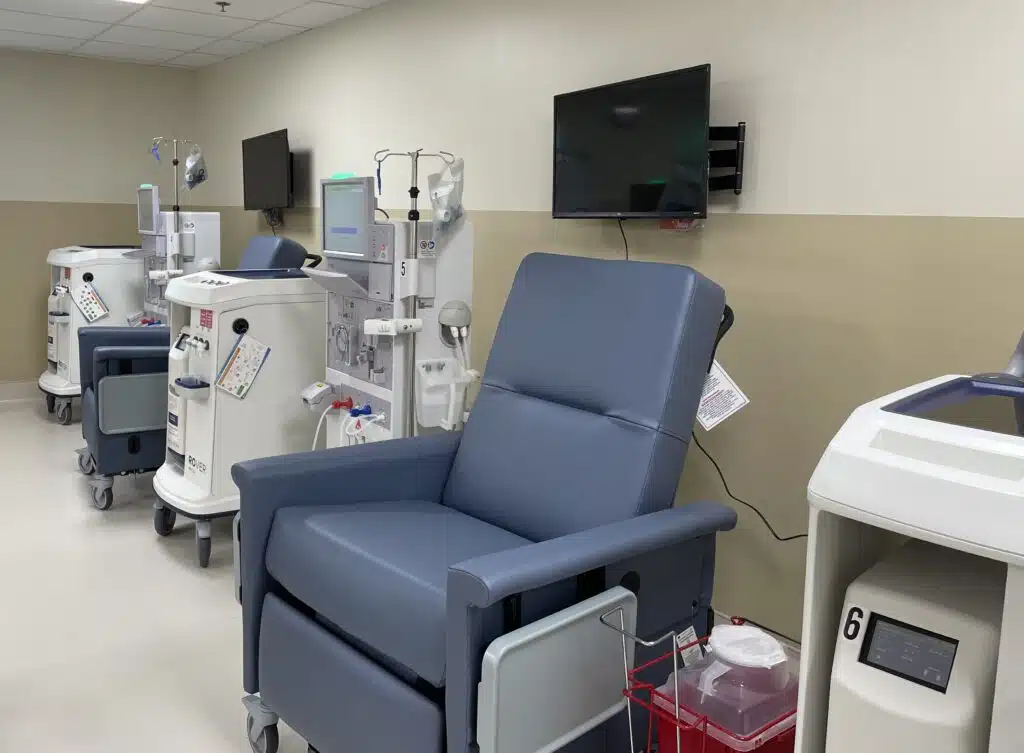 The VHS facilities team also is working on upgrades to the lobbies of the seven nursing and rehabilitation centers. The first to be completed was at Coliseum to coincide with the opening of the Den. Fresh paint, flooring, graphics and furniture spruced up the entryway. Other improvements include in public restrooms and other shared spaces.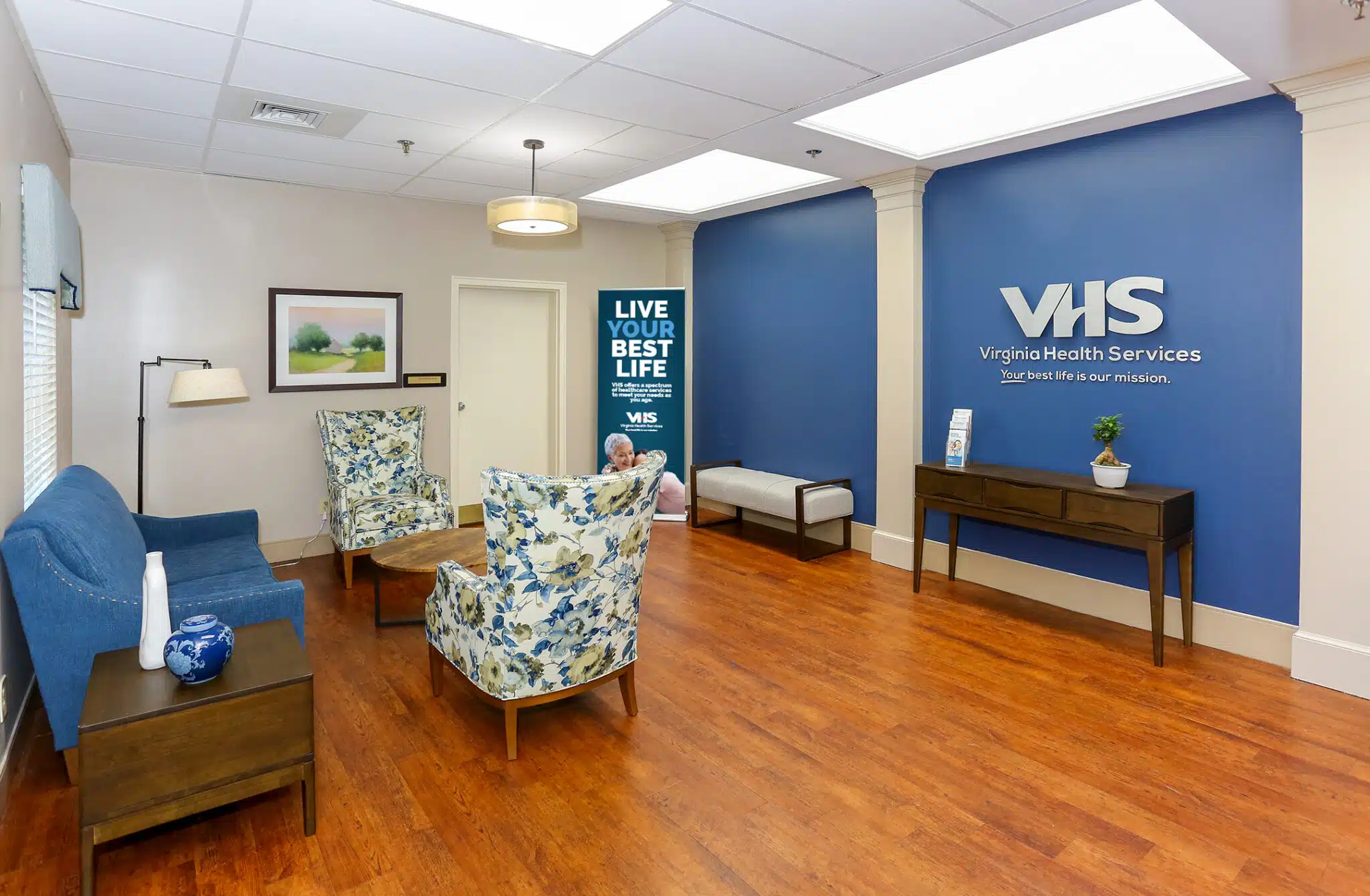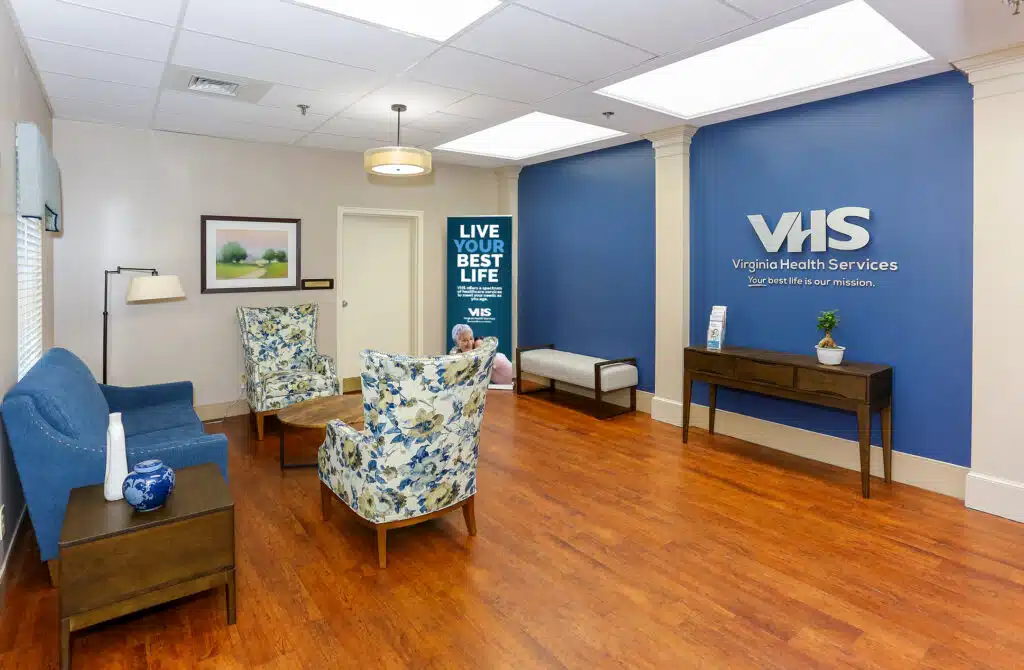 Join our team!
We are always on the search for talented jacks of all trades! Visit vahs.com/careers to explore our opportunities and apply.