Virginia Health Services celebrated the graduation of its latest class of eight apprentices with a ceremony at The Arbors Independent Living on Friday, Dec. 16, 2022. It was followed by a reception at the education center.
The earn-as-you-learn apprenticeship graduates Care Assistants to Nurse Aides and covers the cost of the certification exam to be a Certified Nurse Assistant (CNA). The apprenticeship is a six-week course that includes classroom education and onsite clinical skills labs. The students take 14 tests and learn 22 skills. After graduation, the students also go through review sessions at the education center before taking the certification exam.
The graduates will be employed with VHS at York, Northampton and James River Nursing and Rehabilitation Centers.
VHS Vice President June Barbery gave opening remarks to the gathered students and family at Friday's graduation.
"Nurse aides are more important than most people realize," she said. "They have the most contact with the people who come to our facilities.
"Thank you for going through the course. I also want to give you a future thank you for wanting to take care of people and continuing to represent VHS."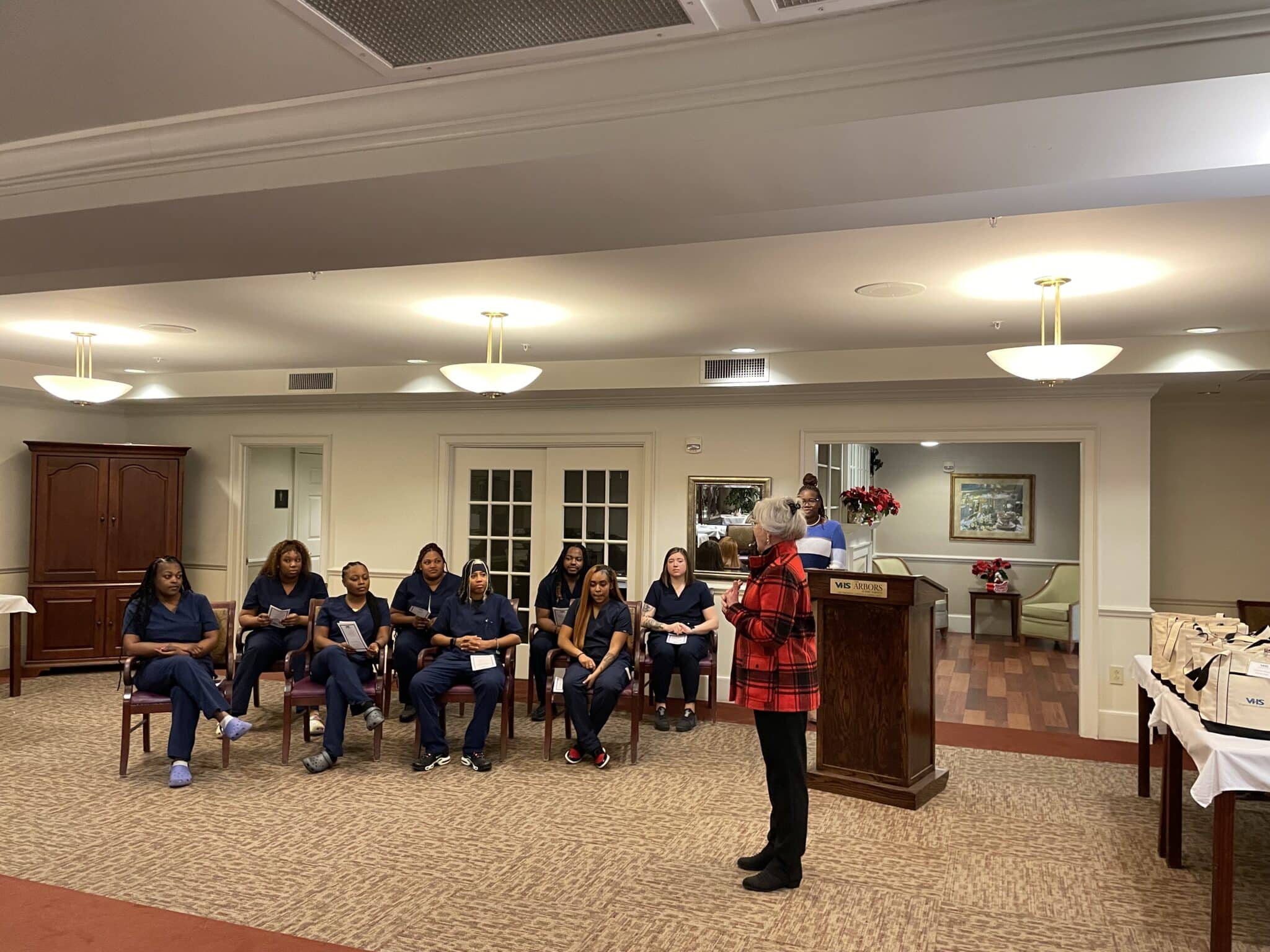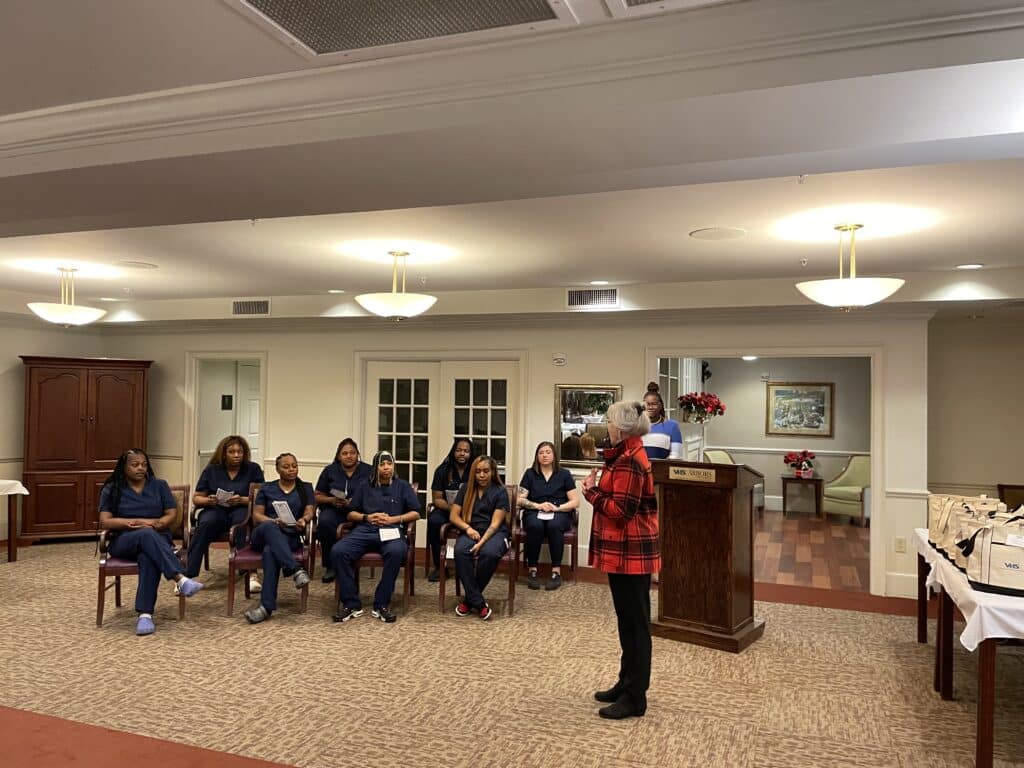 The graduates
Instructor Nora Gillespie, RN, and Director of Education Princess Henderson, RN, spoke about each of the eight grads, noting their compassion, respect and ethical behavior while on the job.
"This group really was a team," Nora said. "They lift up the Residents. They care about you because you care about them."
Princess restated the role's importance to the nursing team.
"It's never easy. They are the foundation of our nursing team," she said. "We're proud to have them join VHS. This group all have qualities of great healthcare leaders."
The graduates were: Latesha Bryant, Cassandra Cary, Cindy Douglas, Daizhane Hunter, Briana Pierce, Mikayla Washington, Christopher Williams and Cortney Wynne.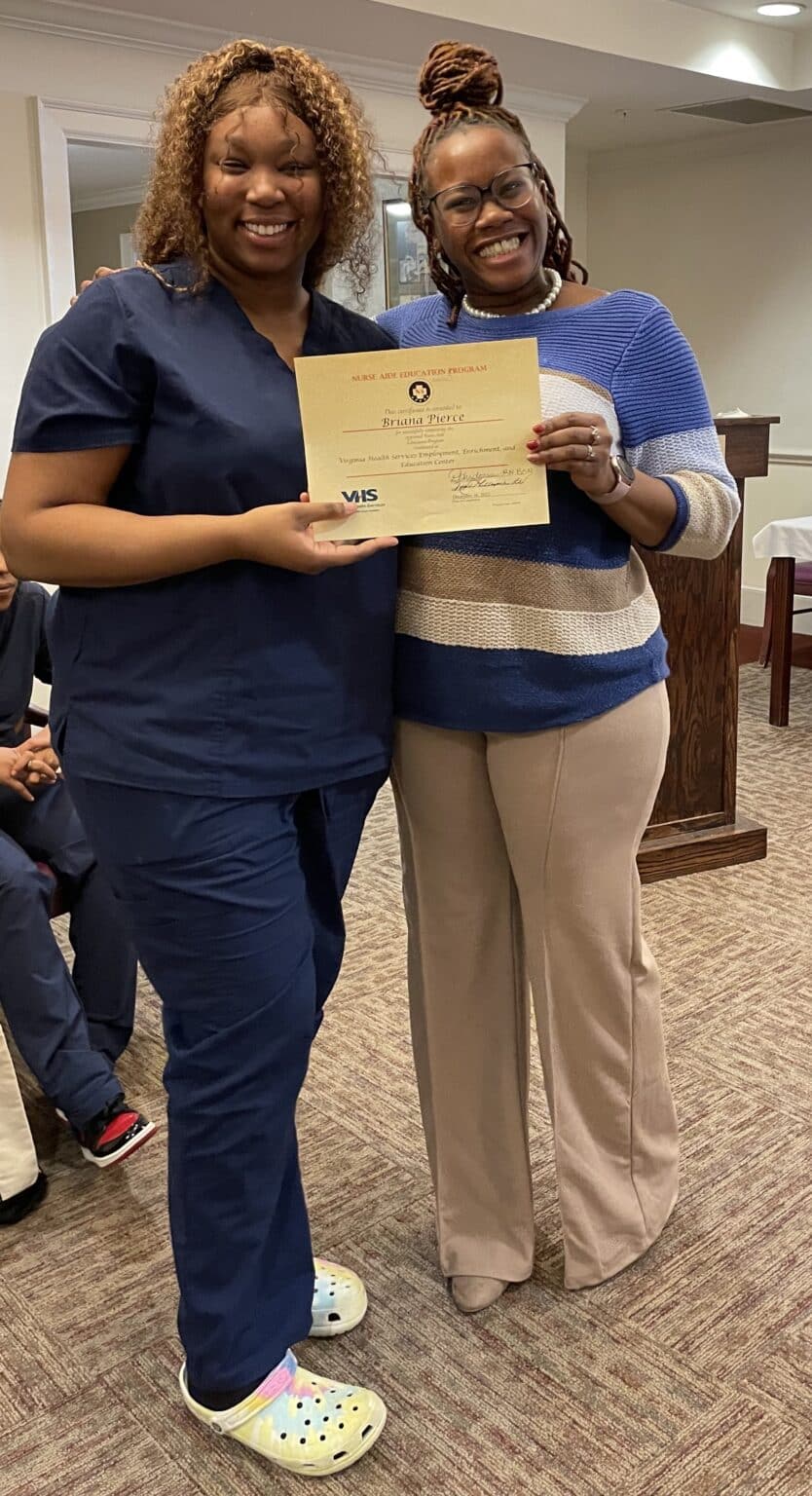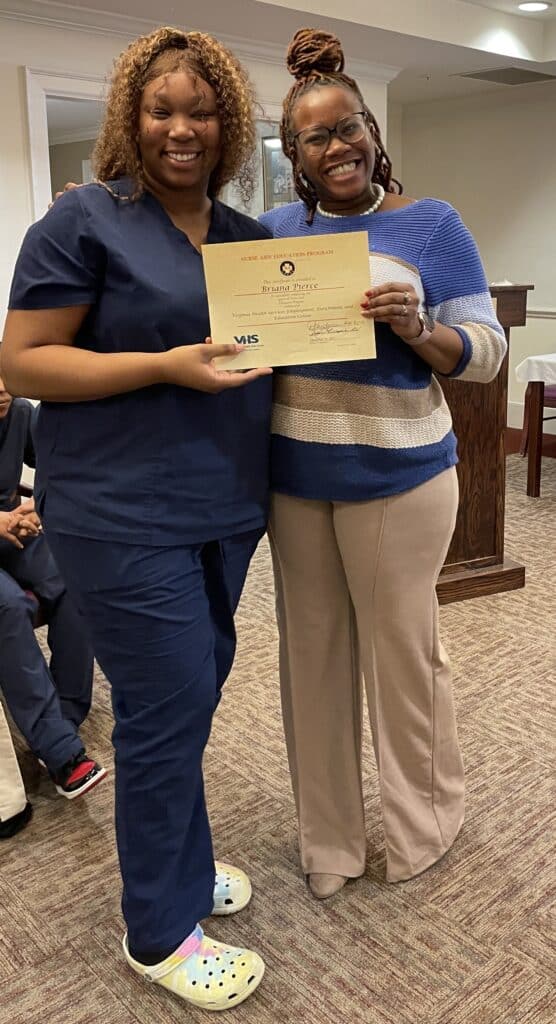 Latesha put her best foot forward, Princess said.
Cassandra was a "calming presence and was gentle in clinicals," Princess said, with Nora adding, "Heart and compassion oozes out of her."
The mother hen of the group was Cindy, who help keep her classmates and instructors in line as a "natural nurturer." She was awarded the Clinical Superlative by Princess, who said "there is nothing she wouldn't do for those patients."
Daizhane, whose mother works at James River, "took great care of her patients," Princess said.
Briana leads with her heart and "kept our spirits high," her instructors said.
Nora said Mikayla "did me proud." Princess added she did an "excellent job with her patients and I see her as a nurse leader."
Salutatorian Christopher is a medication aide at The Hamilton Assistant Living. He took the course to further his skill set in patient care and had perfect attendance. He wants to be a RN.
"You are invaluable," Nora said of the class.
The valedictorian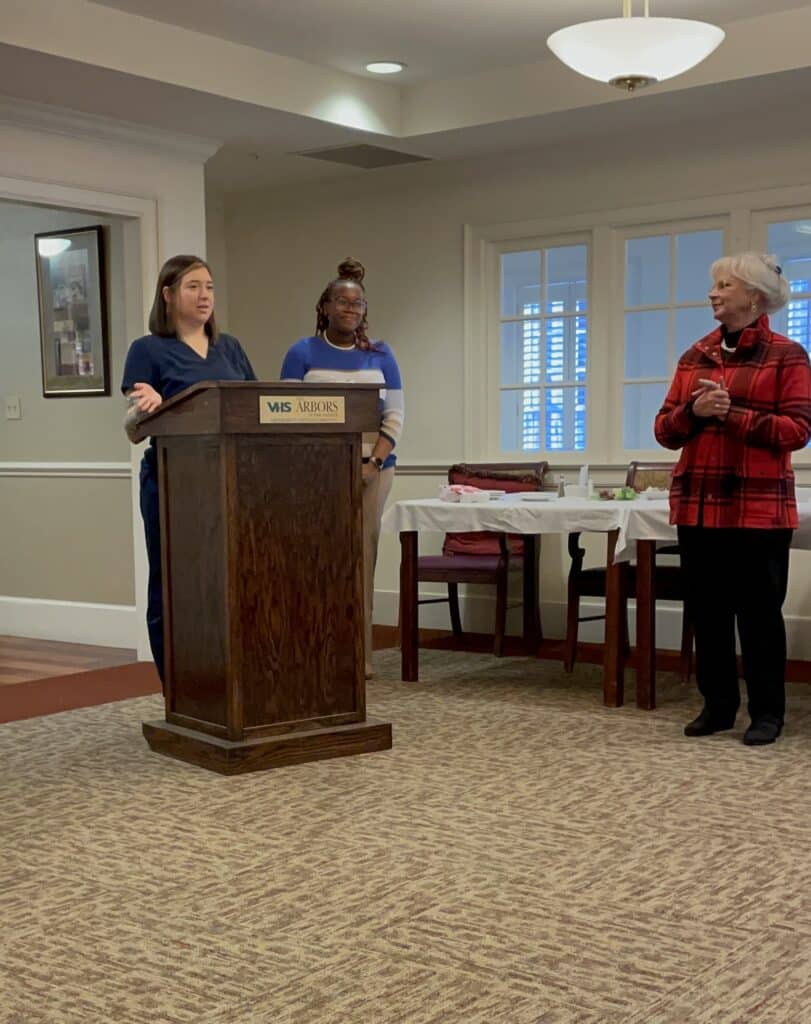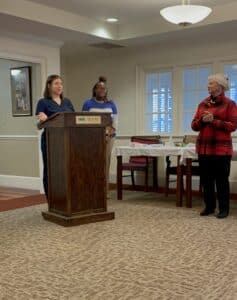 Cortney Wynne was the valedictorian of the class. She recently left a career in the Army to start a career in healthcare. (She also is expecting.)
She aced every test and was always on time.
"She meshed well with this group and gave it 100%," Princess said. Nora added Cortney nailed every skill – and those skills will "open every door."
Courtney gave a speech to celebrate the honor.
"When I first started the program, I didn't know what to expect. I was nervous to start in a new field," she said. "… I have enjoyed getting to know each and every one of you. … I have learned in life when you share certain experiences with people, it brings you closer together. This should be a good start for all of us. I couldn't have chosen a better group to start my next chapter with."
Join our team
Virginia Health Services is committed to this program and supporting its participants. We are now accepting applications for our January class. How to apply and the 2023 course dates are available at vahs.com/apprenticeship.