VHS Home Health Care has rolled out use of mobile health units to its clients – under their doctors' orders.
The mobile kit provides patients enrolled with VHS Home Health Care an automatic way to take readings and for nurses on the team to monitor patient progress in real time.
Tia Hunter, LPN, handles initial setup and monitoring for those using the unit.
"I set up the actual machines and show them how to use it. A nurse goes out first to start the care. Every patient has different orders from their doctor, depending on their diagnosis," she says.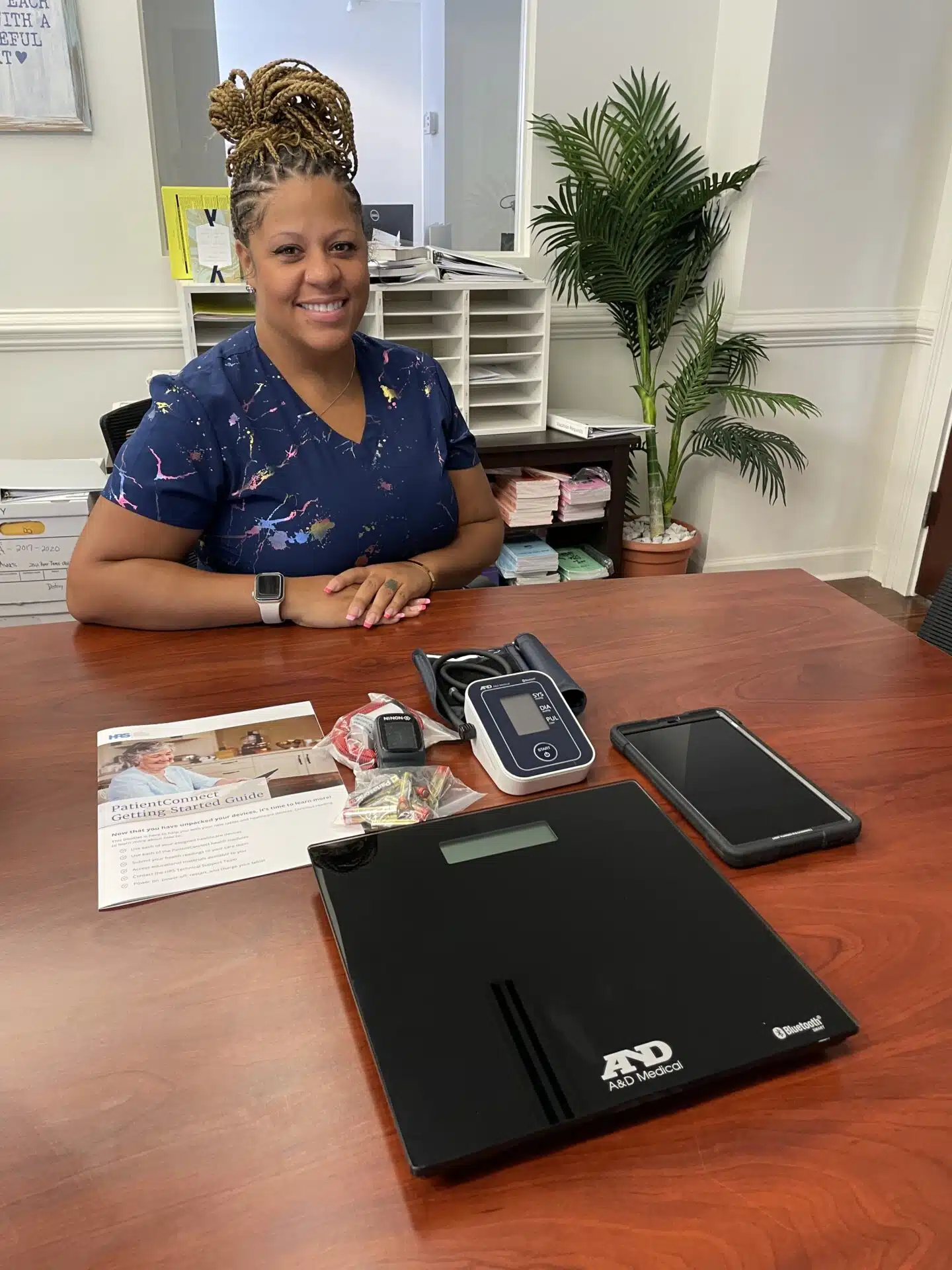 Equipment in the kit can record weight, blood sugar, oxygen level, blood pressure, temperature and heart rate. It includes a tablet to which each piece of equipment is Bluetooth-enabled and records and transmits the results. The home health team is alerted to the new updates to monitor the patient.
"If something is really off, I can go to their home. I can send text messages, video calls and reminders, all through the system. And they can do the same," Tia says.
There also are educational videos available to the patients to help them better understand their care, like what are carbohydrates diabetics should or should not eat.
The VHS Home Health team began implementation of the kit in June. The monitored results also are sent to the doctor for assessment.
"The purpose is to try to keep them home and avoid hospitalizations," Tia says.
It's cost-saving and a game-changer for many of the team's patients.
Learn more
VHS Home Health Care helps individuals get back to living their best life by providing skilled care in the safety and comfort of an individual's home. The team coordinates care with a patient's doctor.
The team of professionals include nurses, therapists and social workers who will train and educate and individual and their loved ones to help the individual gain independence.
Research shows receiving care at home with home health services can effectively prevent hospitalizations and costly stays. It is typically covered by Medicare and most commercial insurances.
Learn more about VHS Home Health Care at vahs.com/homehealthcare.