Virginia Health Services is shining a light on our team members. We want to spotlight the roles our team members play to support individuals to live their best life and showcase the VHS culture. With National Nurses Day on Friday, we are highlighting James River's Director of Nursing Peggy Evans, who has been a part of the Virginia Health Services family since the 1980s.
There is something about Virginia Health Services that keeps Peggy Evans coming back.
Evans, the Director of Nursing (DON) at James River Nursing and Rehabilitation Center, is on her third stint with VHS. She started with the company as an LPN in the 1980s.
The elderly always has been her passion. She watched her grandparents get older, and says she wanted to make a difference after seeing her grandfather die from leukemia.
"I tried getting out of (working with elderly) a couple of times," she says with a smile, "but it didn't work. I wound up right back here."
Evans left VHS the first time because her child arrived two months ahead of schedule. When she went back to work, it was with the VA as a charge nurse for spinal cord injuries. She worked with a doctor at TPMG and finished RN school.
That's when she returned to nursing center care. She then became a trainer and after completing a computer course at CNU was traveling often. At some point, the travel between the tunnels became too much.
"I accepted for the third time with VHS and have been here ever since," she said.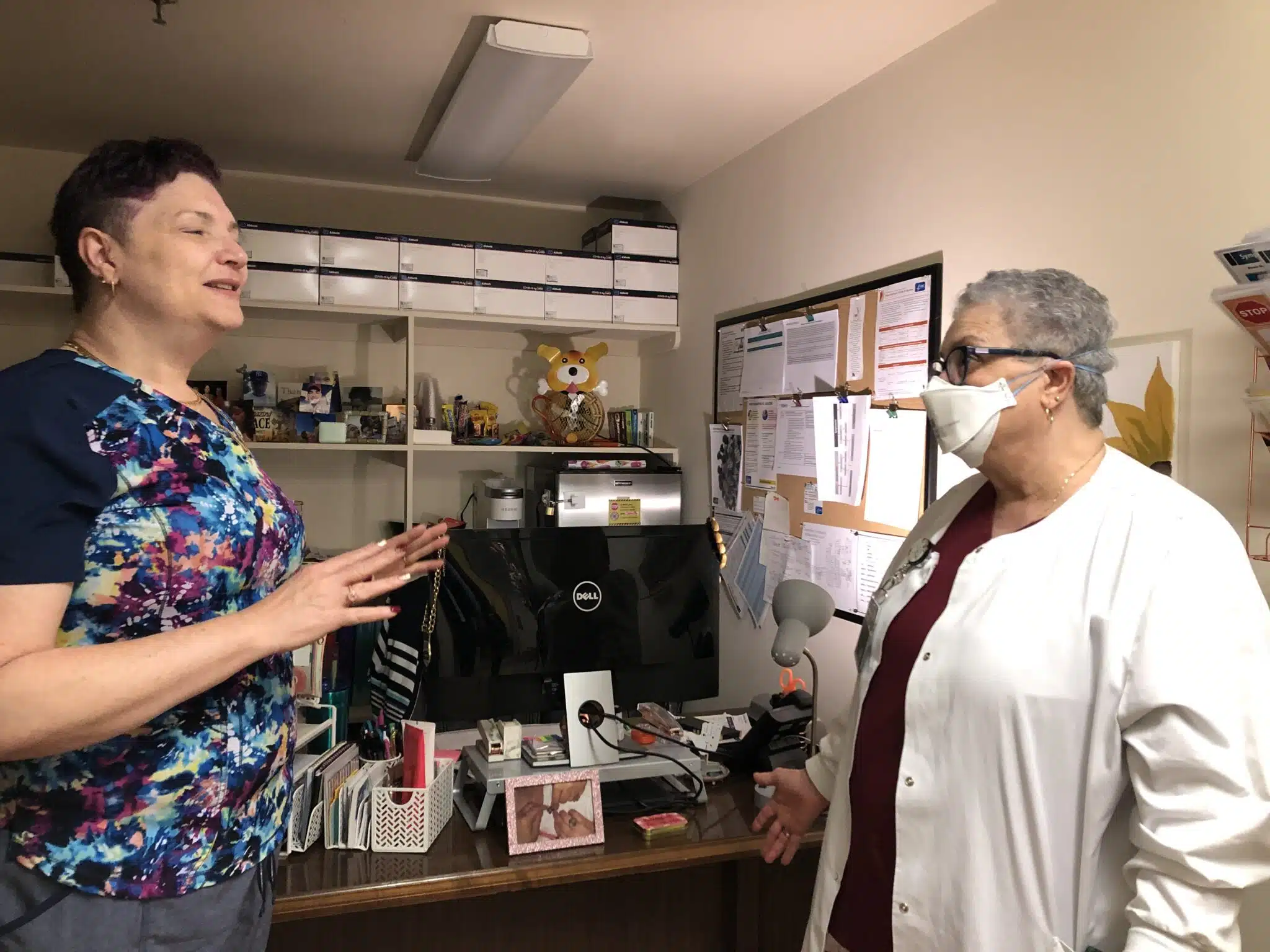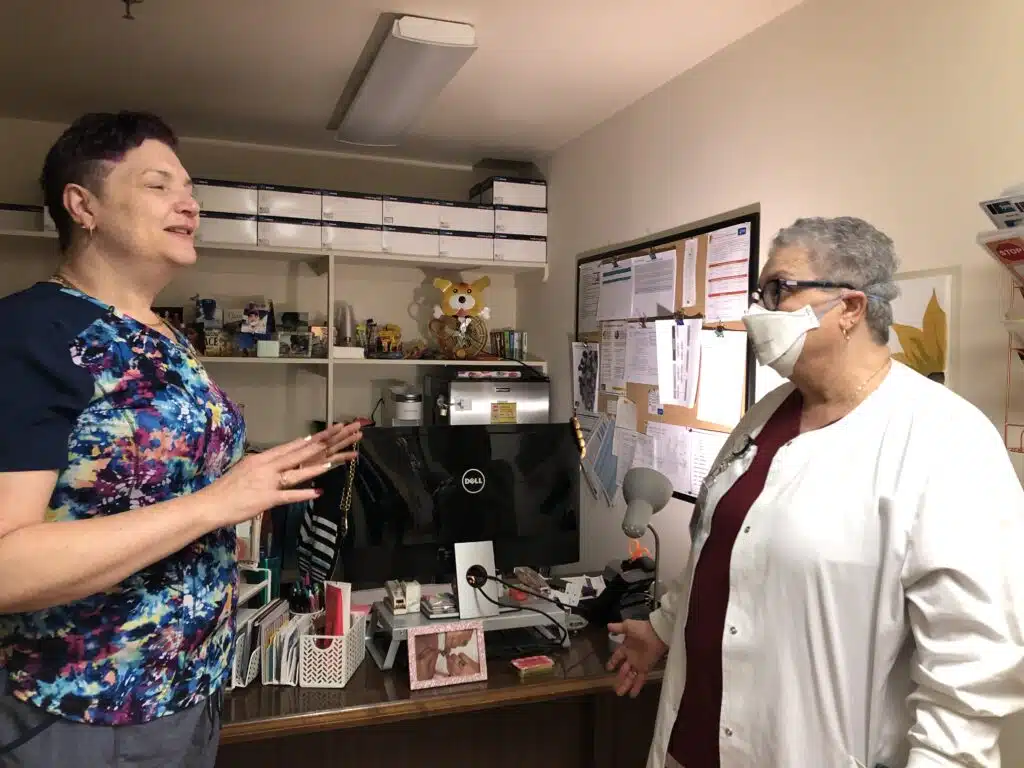 The DON
It's the Residents and the staff who have kept her with Virginia Health Services, she said.
Evans was a trainer on the VHS education team, overseeing York, Gloucester and Lancashire. When the drive became too much — "I no longer have to fill up every week" — she returned as DON at James River in February 2021.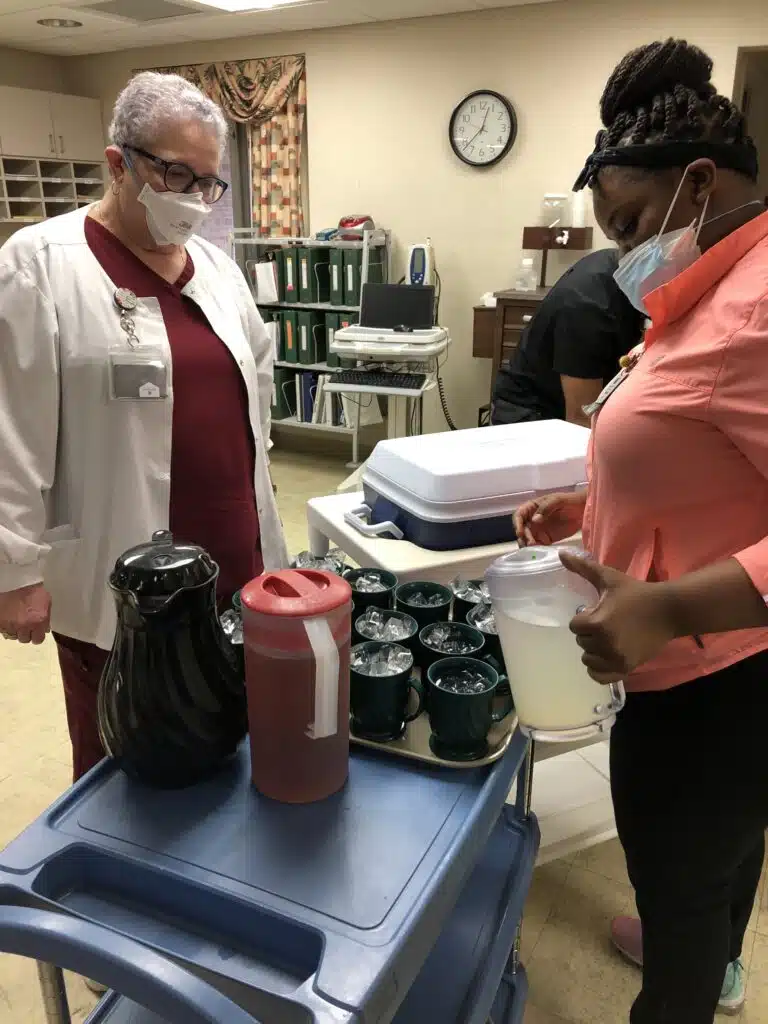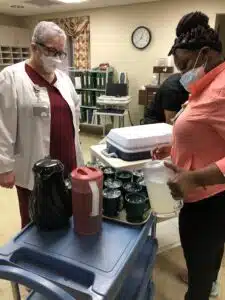 It was a difficult time for her. She had just lost her mother and had two other close deaths over the course of two years. Now her commute is six minutes from her home.
"I like what I do," she said. "I'm a people person. I enjoy the families and the Residents."
She was resistant to being a RN — "I wanted hands on," she said.
While the DON role is more paperwork than people some days, she says she can sneak in a cigarette occasionally with Residents. And she dances "when my bones, when my joints will let me.
"I like being involved and seeing a smile on their face."
Words of wisdom
Evans has a lot of advice for new hires to her nursing team. And she says she faces them all with an open-door policy — "let's talk through a problem or an issue."
"I check on new hires at least once daily," she says. "I like being out there (on the floor)."
Her best advice for a new hire: "Do what you're supposed to do the right way, every day. … Then you don't have to worry about how to do it the right way."
She also suggests being receptive to constructive criticism.
And she recommends the nursing staff listen to the CNAs.
"They know the Residents best," she said.
Some of the CNAs at James River have been there for 30 years. Some nurses too. Sometimes it takes time to get a seasoned employee on the same page as a new hire. Evans recommends patience.
"We admit families, too," she said. "We all become a team and work together to help the Resident.
"A happy staff makes happy care."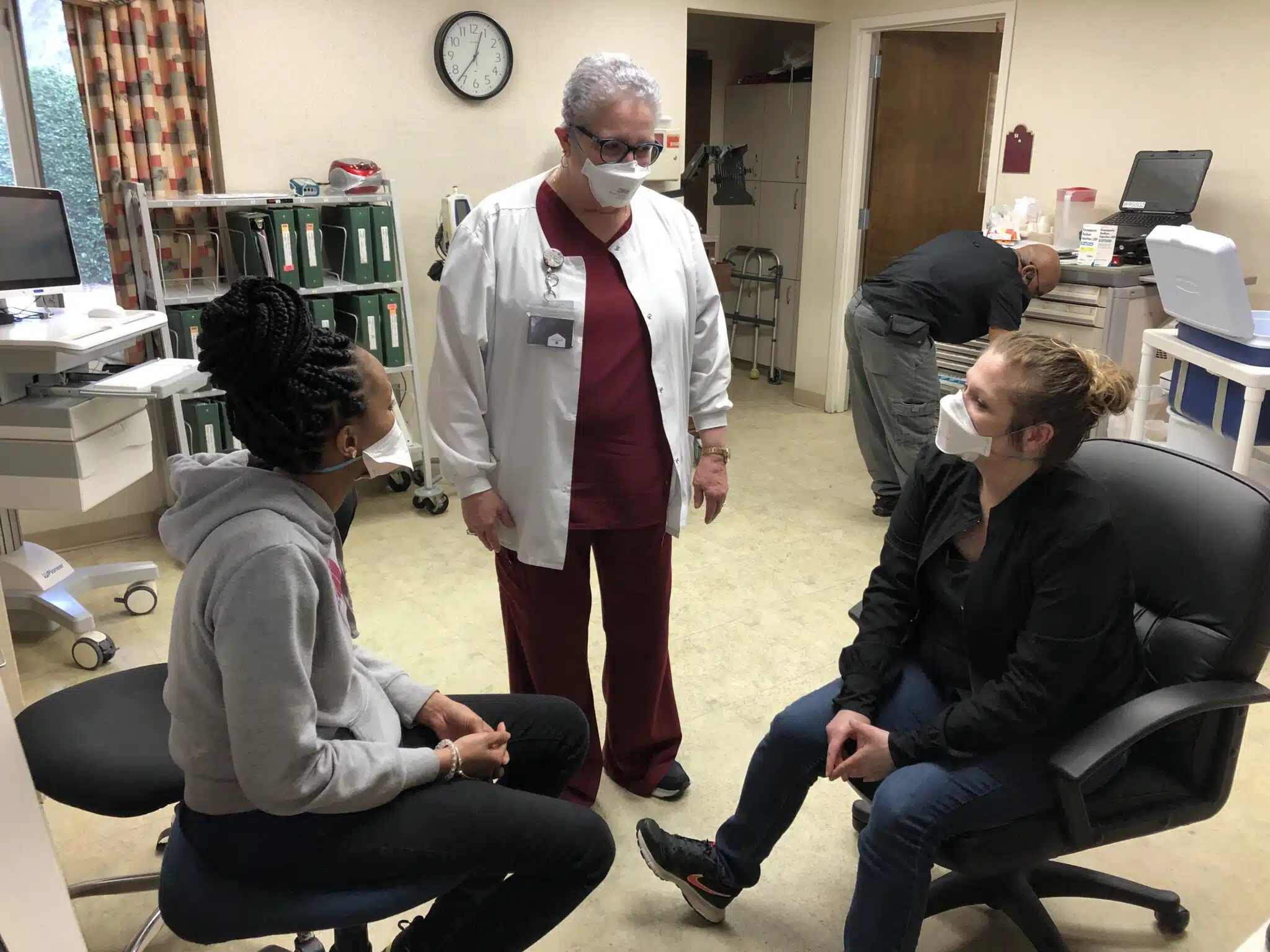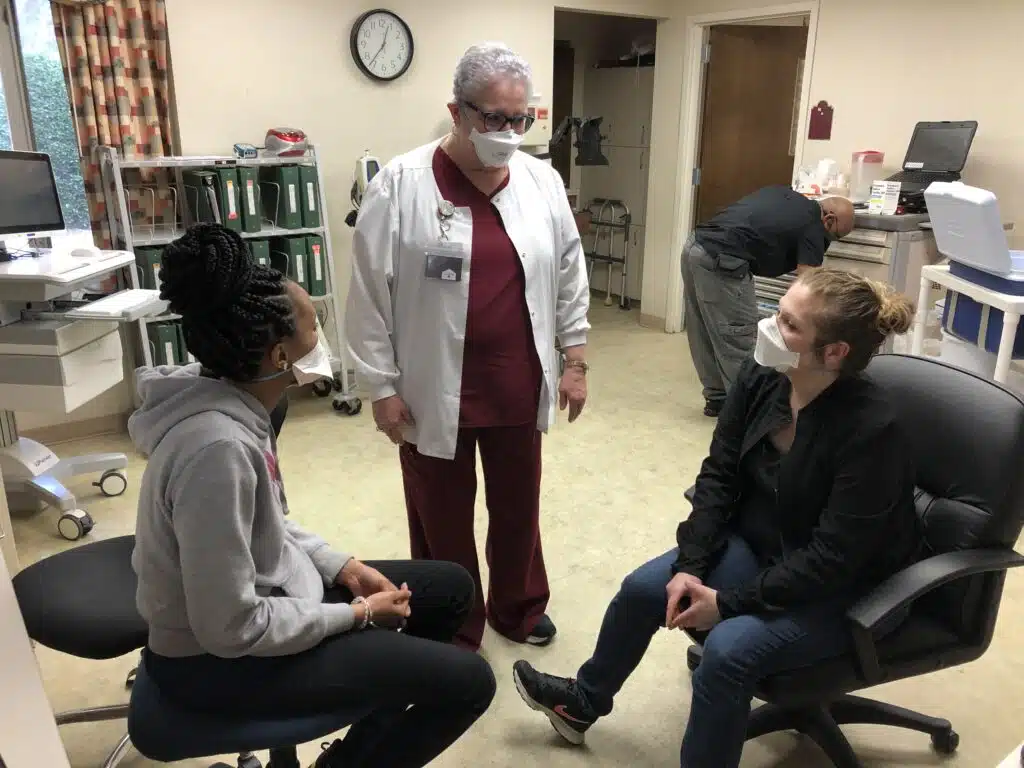 VHS family
Virginia Health Services is Resident and employee oriented, she said.
What's made Evans return to VHS time after time?
"VHS is family. I have been very well taken care of by VHS in my tenure here, even with all the hardships and deaths in my family," she says.
And she leaves this nugget of wisdom, which is universally applicable: "I feel like change is good because it opens up another rainbow. It gets you going in another direction."
Join the team
Virginia Health Services is hiring nurses, including several positions at James River. Want to work with Peggy? Apply for the ADON position, or as a CNA, LPN or RN. Visit vahs.com/careers for a complete list of job opportunities at James River and with VHS.