Sometimes you find exactly what you're looking for in a career, even later in life.
For Christine Brooks, an LPN at Walter Reed Nursing and Rehabilitation Center, taking ownership in the care of the Residents on the Abingdon Memory Care unit made her realize even after 30 years in long-term care, you can grow into a different role.
"I never thought I'd be a charge nurse. I thought I'd be a floor nurse for the rest of my life, and I was cool with it," she said. "After working in Memory Care, working with (the Residents) consistently and really getting to know them, and (the Walter Reed team) giving me the opportunity to do what I've been able to do here … I'm not going anywhere."
Brooks is the charge nurse for the Abingdon unit. Walter Reed Administrator Bryant Hudgins said once the revamped Memory Care unit opened earlier this year, Brooks really took ownership of the unit.
When Abingdon opened, Brooks said she asked Walter Reed Director of Nursing Lana Ketch to be a part of it.
"I love Memory Care," Brooks said. "I don't know why."
But she does. It's clear in every sentence when she talks about the Residents.
Much of Brooks' family has passed away, except for her children and brother. She says the Residents are her family.
"I just want the unit to feel like family," she said.
It extends from the Residents and their families to the staff on the unit.
"We're all in this together. We have to make the best of it, make it work. This is their home," Brooks said.
Encouraging family to visit can sometimes be a challenge because it's discouraging the Resident doesn't remember who they are or that they visited.
"Just being there will make them happy even if they don't quite know who you are," she said. "You see that glimmer, even if it's just for a second."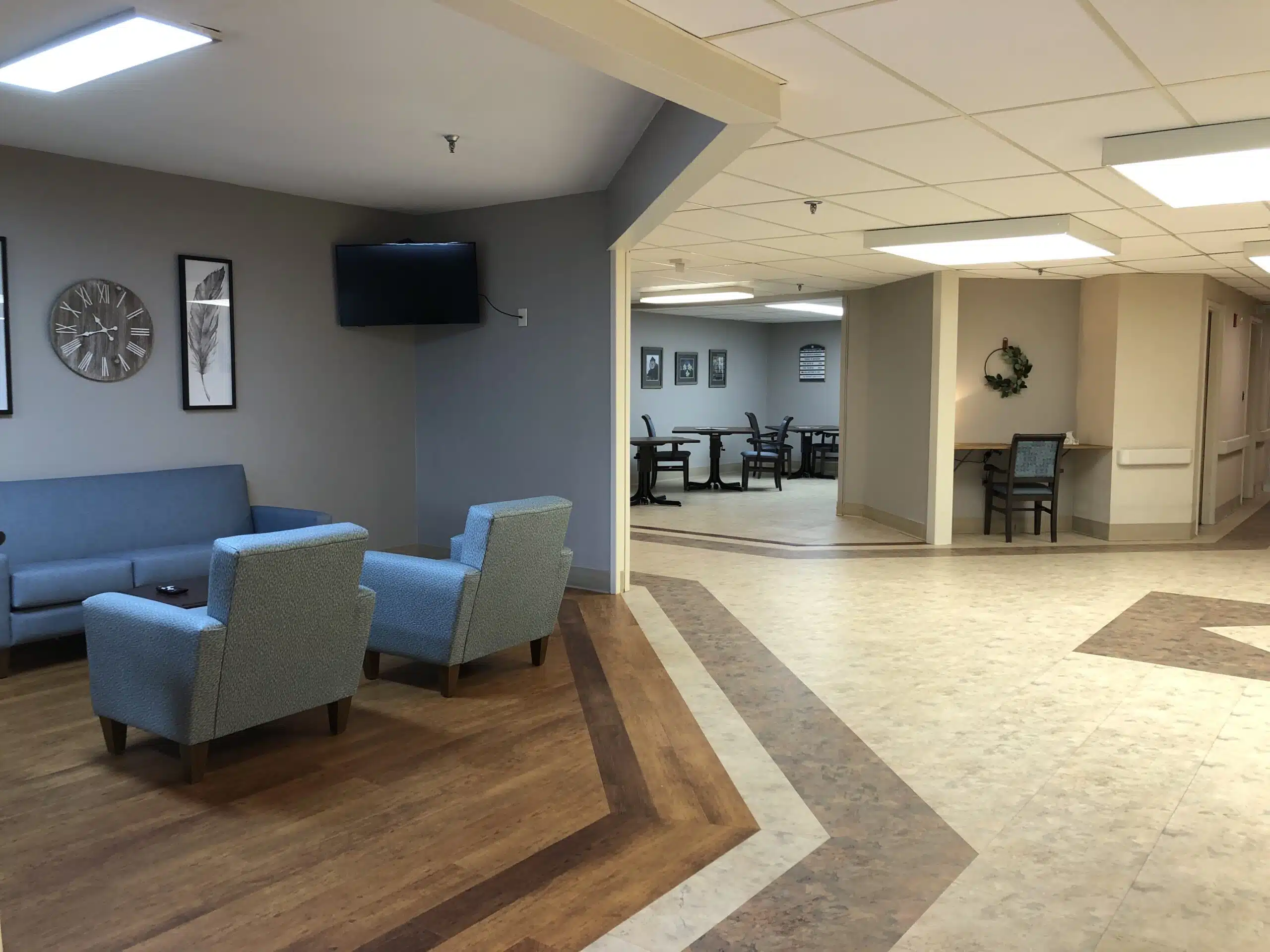 What is Memory Care?
Residents live on secured Memory Care units to prevent wandering. They are memory-impaired, including having dementia and Alzheimer's disease. The units have private dining and relaxation areas. Abingdon also has a Snoozelen Room, which can be used for sensory therapy such as mood lighting and aroma therapy.
Walter Reed is recruiting team members for its Memory Care units, which have occupancy for up to 51 Residents. There is a need for nursing staff, among other positions.
What it takes
Consistency in staffing is key for Residents on the Memory Care unit.
"When I have regular staff who knows the team and knows the Residents, you build rapport with them," Brooks said.
Knowing what to expect on the unit goes a long way. Being flexible and having patience are necessary.
"Knowing the process, what calms them, it helps avoid agitating a Resident," she said.
"To me, it's not complicated. It's more common sense. … A lot of memory care is being flexible and being able to ad lib and roll with it. … You are not going to retrain them to do something. You have to redirect them."
During meals, Brooks plays music to help calm and focus the Residents while they eat.
"They eat so much better," she said.
She goes through a list of questions when there is a new admission, asking family members what the Resident likes, what are their behaviors and triggers, what types of music they enjoy and what they did in their lives.
"Anything they can think of that can benefit their mom or their dad to communicate with us," she said.
"You can have somebody having a bad day, put on some music and they can snap out of it."
There are about 15 Residents on Abingdon right now. A few are more active than others, but it's a "very good mix. You can see them build relationships with each other," Brooks said. They sit on the couch in the common area and chat and laugh.
Knowing what types of sensory redirection a Resident needs can settle them.
"I'm not a huggy person, but you can look at person and know they need that comfort," Brooks said of hugging others or acting like a goofball if it helps a Resident.
"If you truly want to make a difference, if you truly want to do something … Make their lives better. Ask, 'what can I do?'," Brooks said.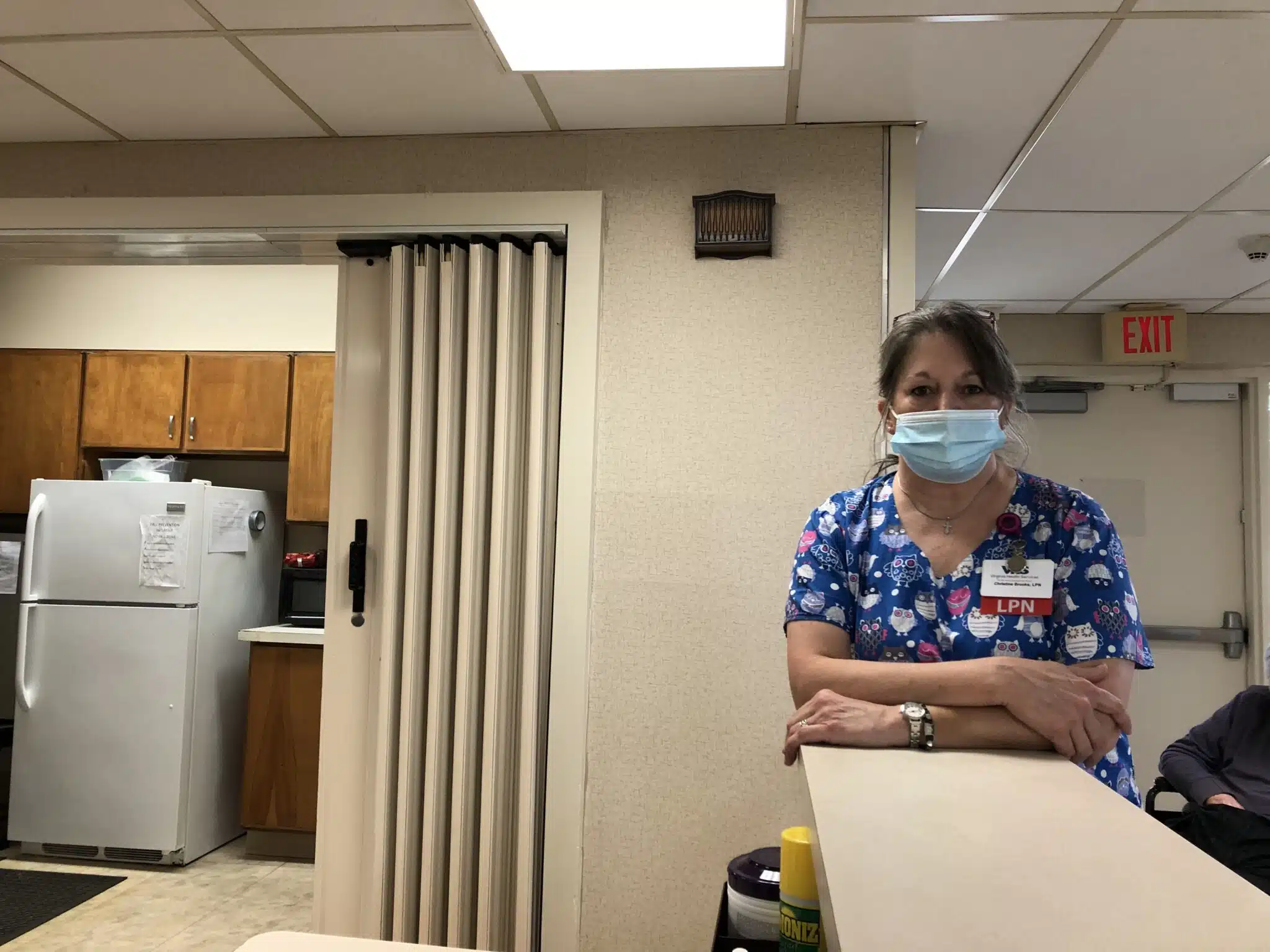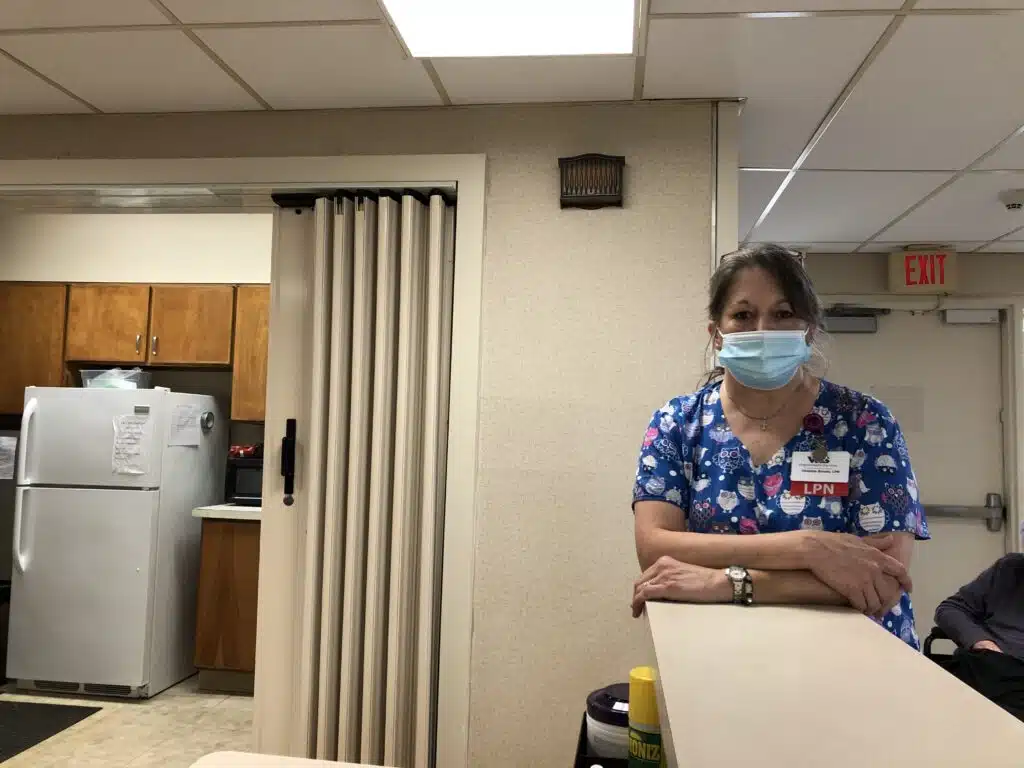 Big plans
"I've got plans for this place," Brooks said.
She's pitching several ideas to help Residents "be as independent as possible." That includes a walking club to help settle some of the more restless Residents. Brooks walks with one Resident regularly and it helps settle him, Assistant Administrator Nicole Beck said.
To execute ideas, Brooks knows she has the support of her leadership and team. Hudgins, Beck, Ketch and others are receptive to ideas that help the Residents live their best life.
"I've got some awesome staff," she said. "We couldn't do what we are doing without the support of Walter Reed team. … We want families to be comfortable when they come in."
She said she may over-communicate with family, but it ensures families know what is happening with their loved ones.
"The family's biggest fear is you're hiding something from them," she said.
Brooks says she is going to see her plans through.
"I would never want to do anything else. I don't see myself ever not being a part of this. … I have no intentions of spreading my wings anywhere other than here."
Apply now
There's no better time to start a path in Memory Care. Our wages start at $15.50-$21/hour for CNAs, $25-$33/hour for LPNs and $30-$40/hour for RNs. VHS offers generous shift differentials and pick-up bonuses, and the benefits of working with an experienced team.
Virginia Health Services offers assistance in pursuing nursing education, and full- and part-time positions are eligible for benefits including health and dental insurance, and paid leave. VHS also offers a 401K retirement plan to eligible employees.
Get started today at vahs.com/careers.