Virginia Health Services is rolling out a natural supplement program to help enhance Residents' diets and get away from using commercial supplements by replacing them with more natural ingredients.
The program launched Wednesday at The Arbors Independent Living with a smoothie demonstration from Chef Akira Johnston and a presentation by VHS Director of Dining and Nutrition Viki Reynolds.
The Arbors Residents enjoyed the fruit smoothie of peach, pineapple, mango and fruit juices. As the program amps up, other ingredients, such as leafy greens, berries and protein will be added to the smoothies further enhance nutritional benefits, Reynolds said.
The program also may include other natural snacks such as a yogurt bar or nutritional cookies because "you probably don't want a smoothie every day," Reynolds said.
Any time you use real food over something processed you end up getting more nutritional benefits, she added.
The program is starting at VHS's independent living community before it's rollout in its assisted living communities and nursing and rehabilitation centers. Eventually, it may be incorporated into individual care plans to replace commercial supplements.
Residents who are at higher risk, not eating well or losing weight will most benefit from the program. The natural ingredients will be high in nutritional benefits, Reynolds said, and the snack program will be served in between meals.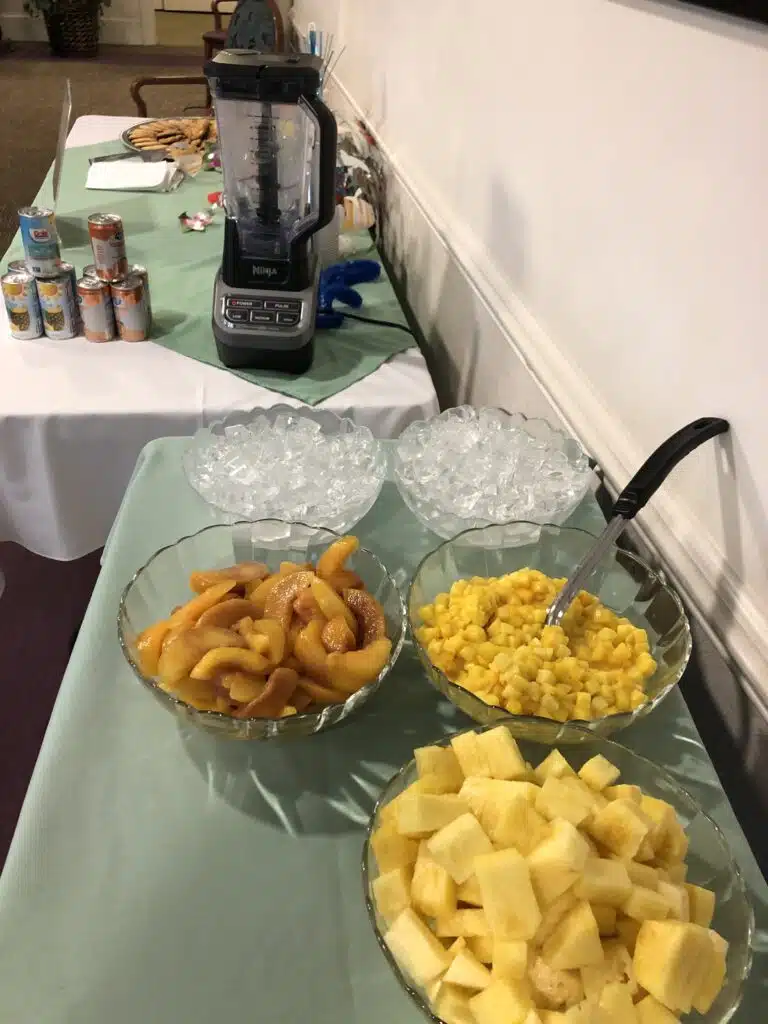 Good smoothies
Reynolds, a registered dietician, laid out the key ingredients to a healthy smoothie. It should be a balance of about three ingredients that have varying nutritional benefits. Fruits, berries and a dark leafy green help add fiber, vitamin K, sweetness and antioxidants.
You also should include a source of protein, such as powdered milk, nut or dairy milk, peanut butter or yogurt. Smoothies at long-term care centers would include proteins, she said.
"I've seen it work"
Reynolds has worked in other facilities, including Memory Care centers. She said she has seen the natural supplement program work. It's a good way to get nutrition into Residents who struggle to focus on eating full meals.
The healthy snack program will be incorporated into the daily activity program and the social aspect of the program helps bring Residents out of their rooms.
Name it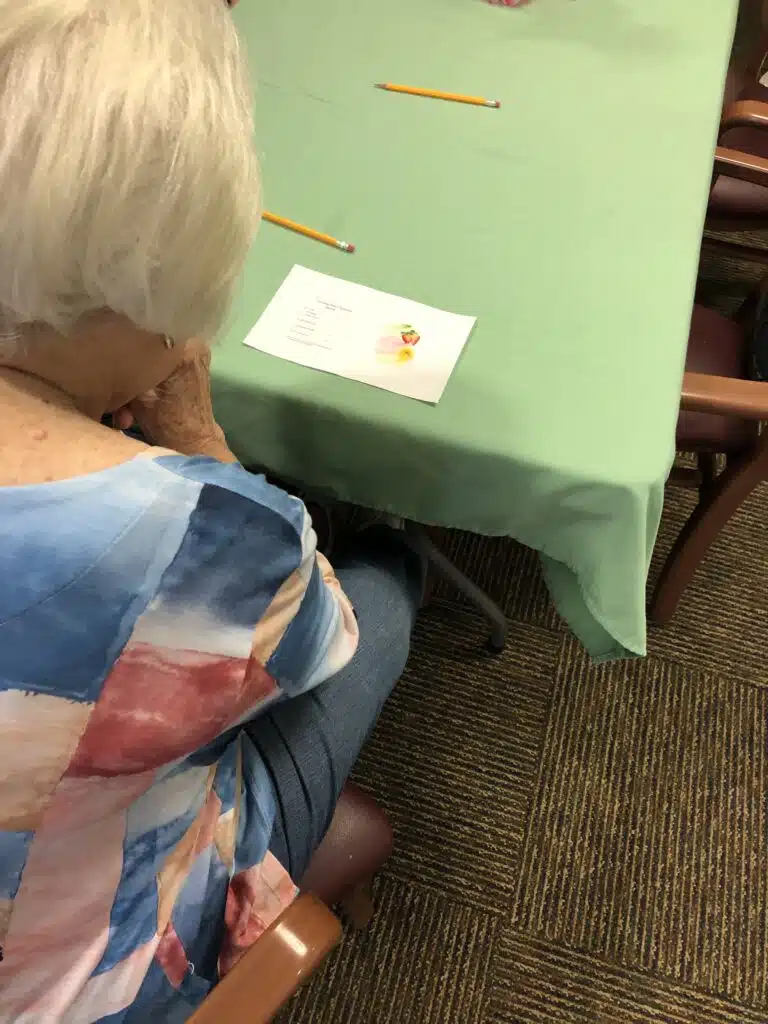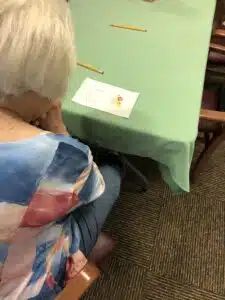 During the inaugural smoothie rollout, the Residents at The Arbors were asked to select and vote on a name. They were really engaged in the process, so stay tuned for our officially named healthy supplement snack program. Choices included: VHS (Vital, Healthy, Snack burst), VHS Gold Burst, VHS Bright Blends and VHS Flavor Favor. Residents also were encouraged to write-in their own.