Virginia Health Services celebrated its most recent apprenticeship graduates with a ceremony in the shade of Port Warwick's Styron Square on Friday.
The 16 graduates (one was unable to attend Friday's ceremony) are employed across all seven VHS nursing and rehabilitation centers, from the Peninsula to Gloucester and the Northern Neck.
They started as Temporary Nurse Aides under a short-term program developed by the government to help staff the centers. The program expired at the beginning of June and the TNAs were enrolled in Virginia Health Services' earn-as-you-learn apprenticeship.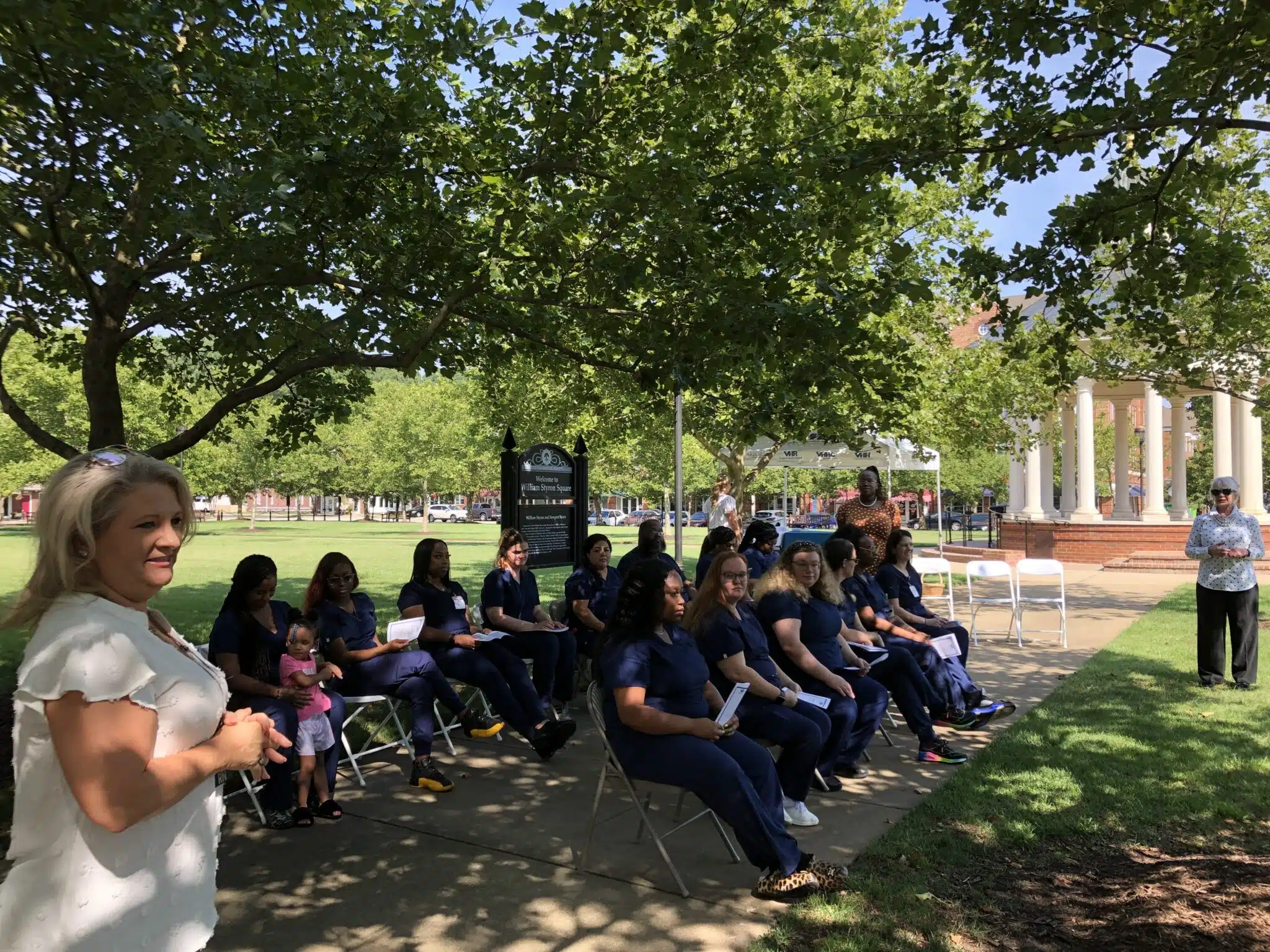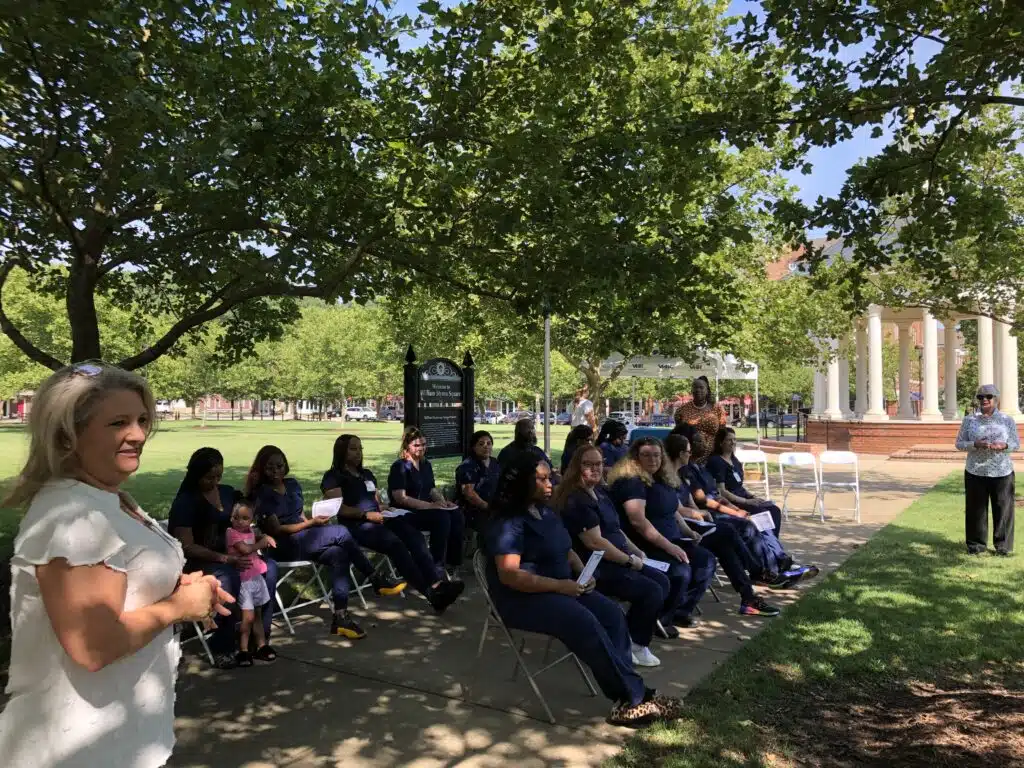 The apprentice program trains Care Assistants to graduate to Nurse Aides, and it covers the cost of the certification exam to be a CNA. VHS is proud to have developed this class to be CNAs in its facilities.
The class was instructed by VHS Director of Education Princess Henderson at James River Nursing and Rehabilitation Center and Nora Gillespie at the Education Center.
They proudly presented each graduate with a certificate of course completion, and Vice President of Nursing Rebecca Boyd gave each grad their new ID badge. The students had a condensed version of the apprenticeship, balancing time on the floor with 14 days of classroom work that included tests and perfecting 22 skills.
The graduates
The class of 16 was driven, committed to learning, and passionate and professional about the work. Henderson and Gillespie piled on the praise of the graduates so their friends and family members in attendance understood just how hard they worked to get to graduation day.
James River graduates: Tatyana Beale (salutatorian), Deaundra Eley, Clare Kingsley, Audra Lewis (valedictorian), Ashlee Newsome, Danyell Robinson and Jayda Taliaferro.
Education Center: Kayla Bromley, Miranda Frank (salutatorian), Shawntez Hill, Tyler Lowery, Alexis Panzer, Sarah Sulik (valedictorian), Shynerria Walker, Shakina White and Noel Williamson.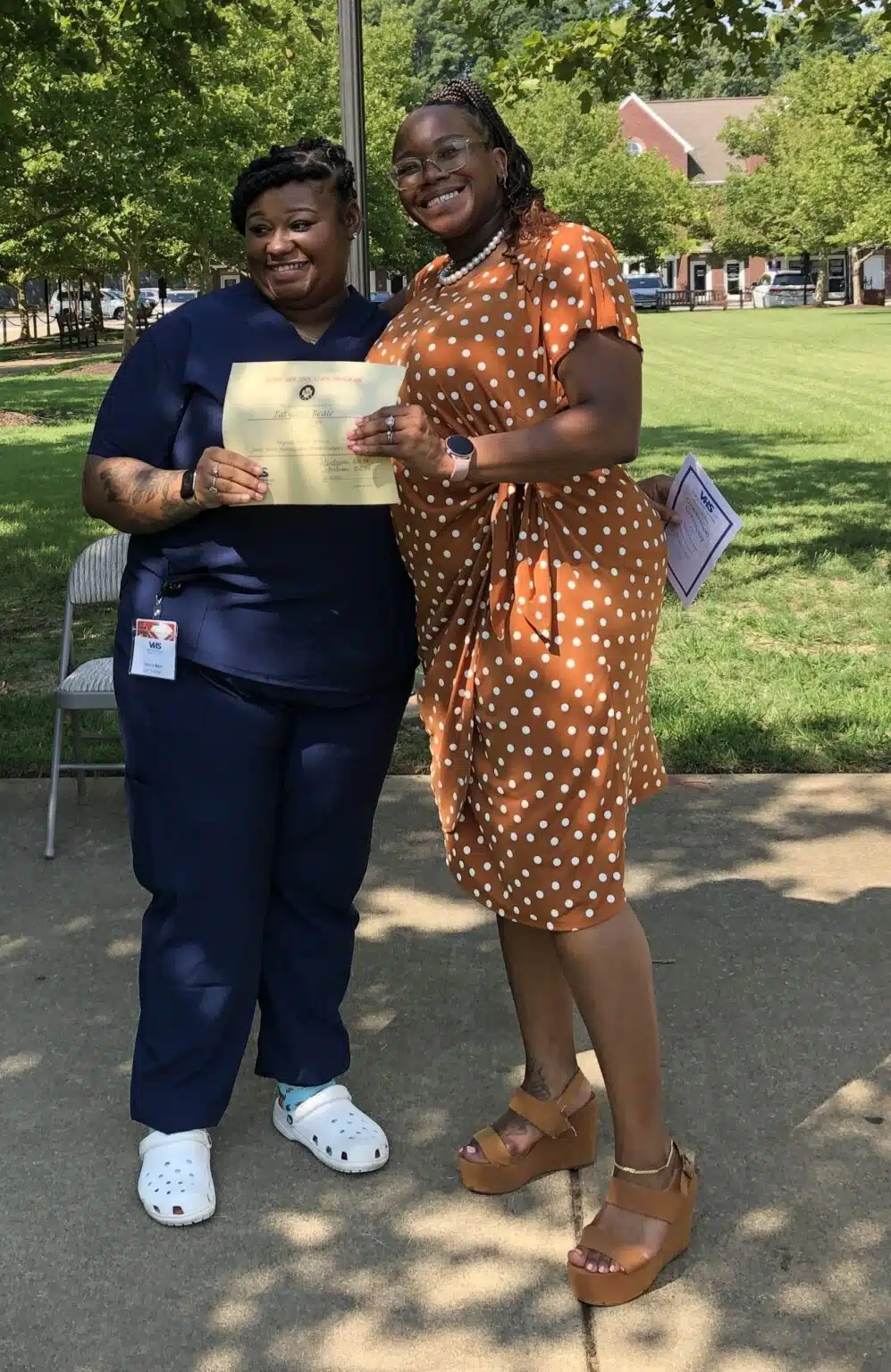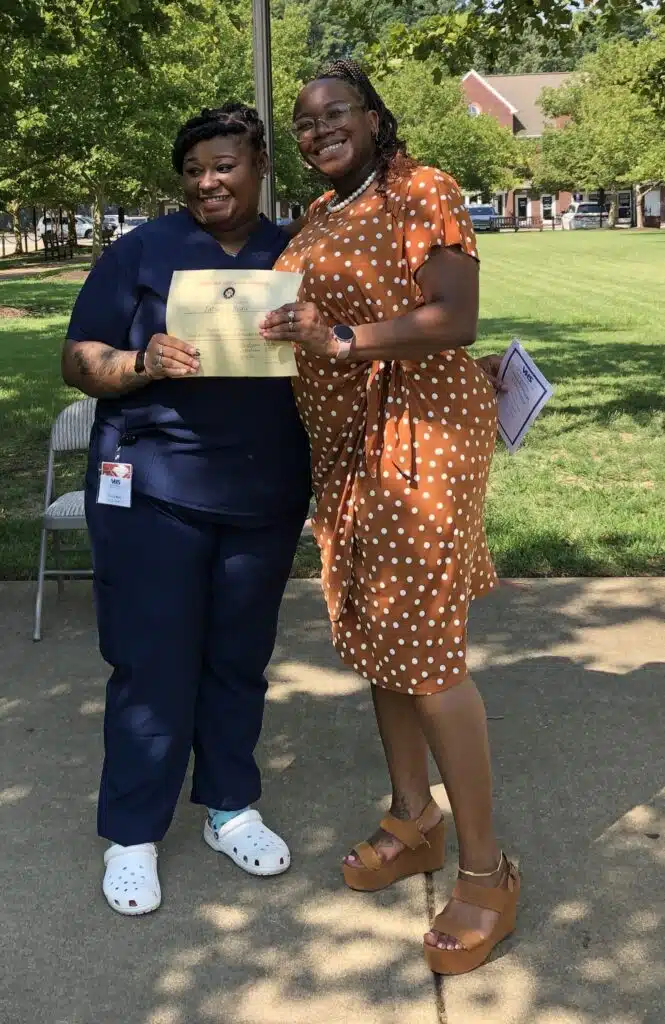 Valedictorians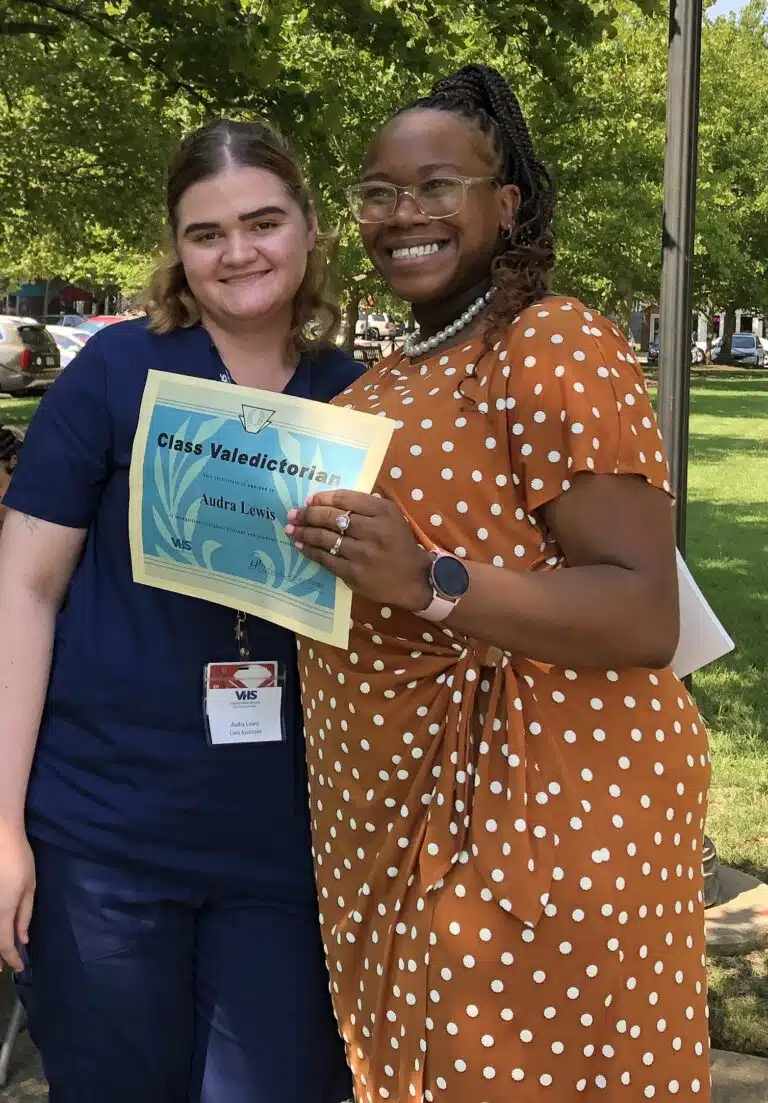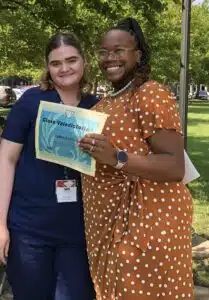 James River class valedictorian Audra Lewis addressed her classmates and audience with a short speech thanking Henderson and Gillespie and complimenting her peers.
"Today we acknowledge the hard work and show our instructors, our family and ourselves that we are ready to enter into the next phase of our careers and academic lives. …
"We can celebrate this accomplishment as one. … Not a single one of us did it alone. We came together cohesively and were guided and encouraged by our wonderful instructors and mentors. … I look forward to what the future holds for each of us."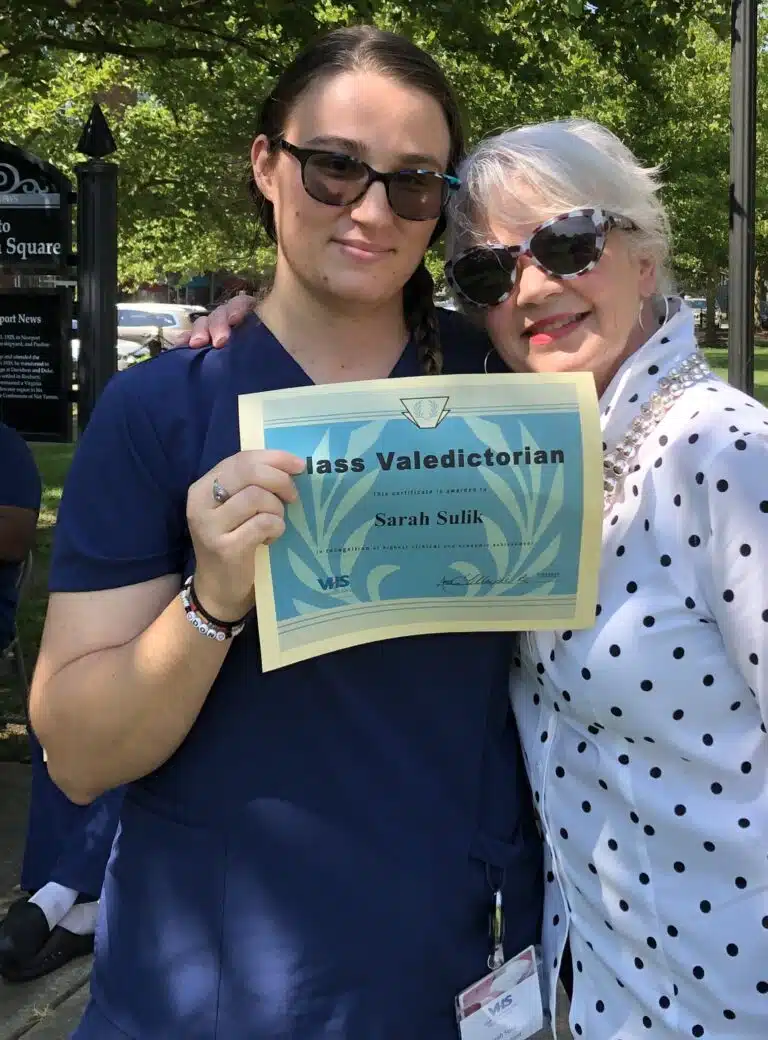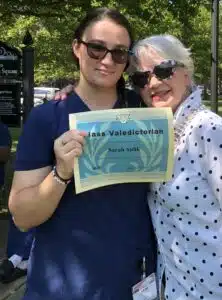 The valedictorian from the Education Center, Sarah Sulik, presented a letter read by Gillespie.
"It was an honor to get to know each of you over the course of this class," the letter read. "Our success was a collaborative effort of not only to ourselves, but our brilliant teacher Ms. Nora. …
"When I started this class, I didn't realize the potential I had, but the gracious Ms. Nora helped me realize I can achieve anything I put my mind to. I still have progress to make, but what I have learned in this course is something I will take with me for the rest of my life."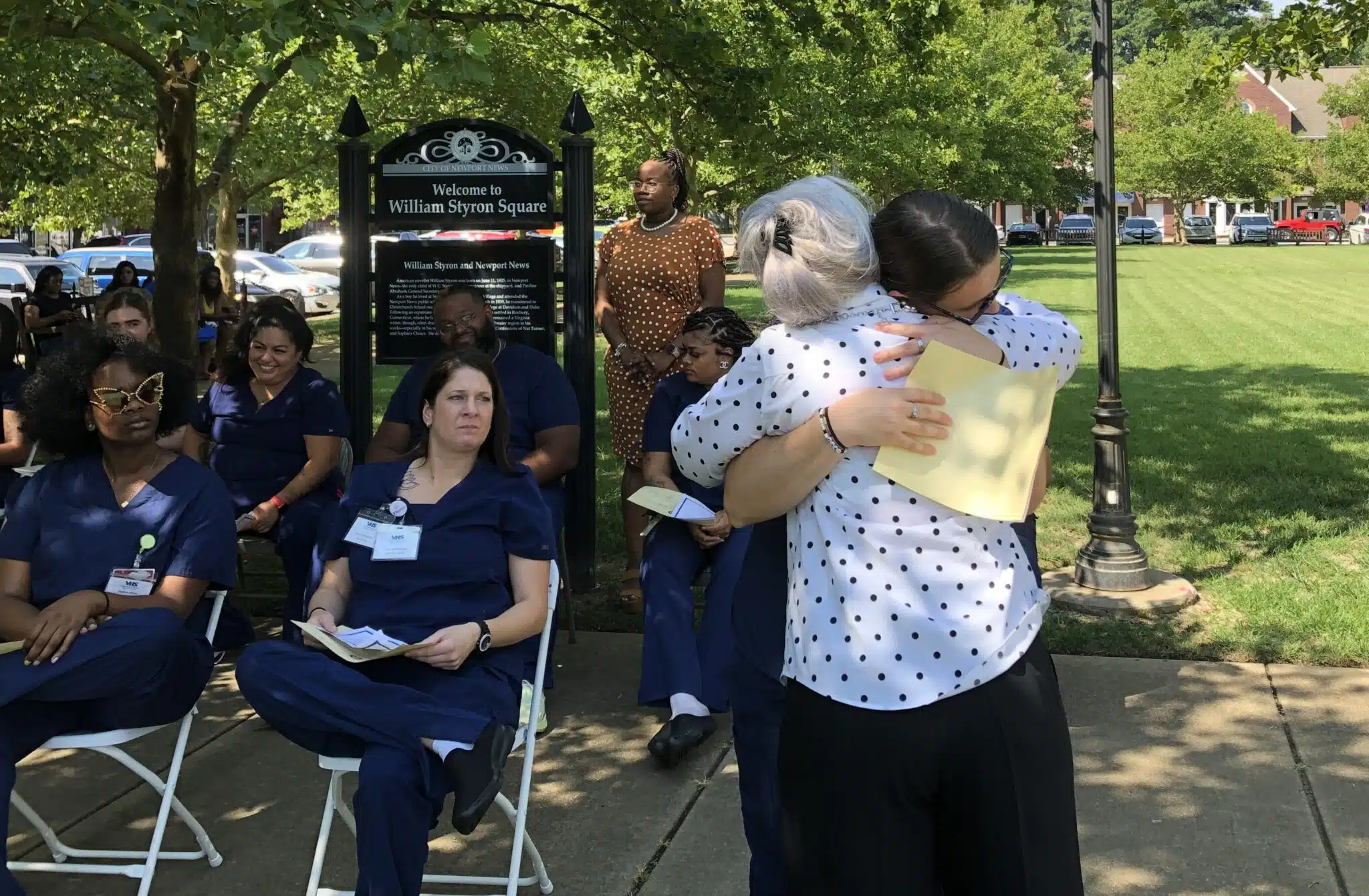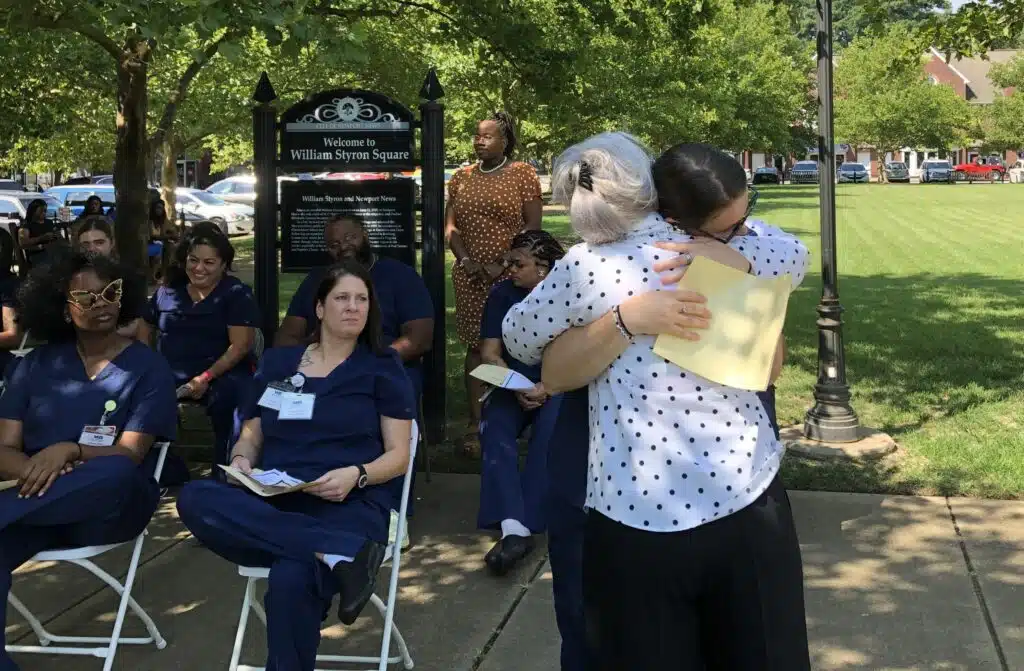 Next class
Our next earn-as-you-learn apprenticeship class begins in August. All the slots are taken, but interested applicants can apply for the September class starting Aug. 15 at vahs.com/careers. Look for the Care Assistant job description.
The class begins Sept. 19 and will include five weeks of classroom and on-the-floor instruction.