Two students enrolled in dietetics programs are completing necessary internship rotations with Virginia Health Services. Their goal is to graduate this spring and be Registered Dietitians.
Ella Bowen, a student with Virginia Tech, and Sarah Cuffee, a student with Virginia State University, are doing their food service management rotations at The Hamilton Assistant Living with dining services manager Nicole Freeman. They had to complete a special project, with a catering focus, during the rotation.
Both cook and do other work in the kitchen during their rotation, serving Hamilton and York Nursing and Rehabilitation Center Residents. They work with Nicole on their competencies, which they'll need to complete as part of their program.
The program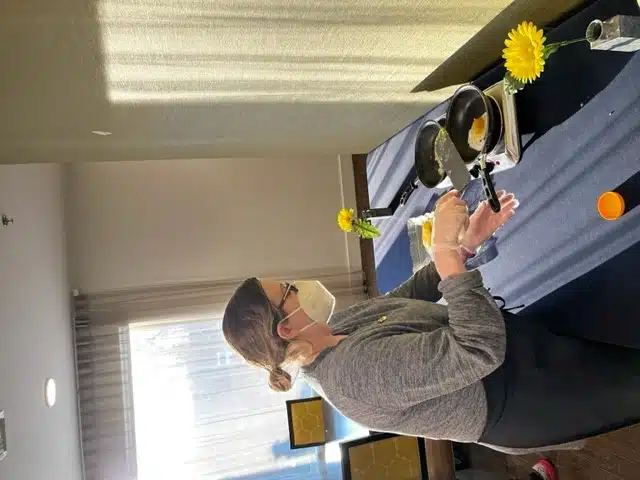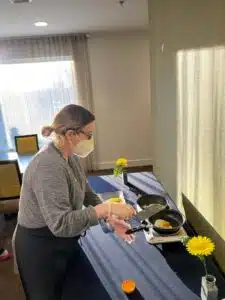 Nicole had several ideas for dining programs at The Hamilton that Ella and Sarah could plan and execute.
"Nicole is the mastermind," Sarah said.
They catered lunch for a meeting of the VHS leadership team and Board members. They hosted a reception – a "Captain's Feast" – at the Residents' request for Assistant Administrator Joel Batista, who recently joined The Hamilton team.
And on Friday, they had a Fried Egg Competition and cooked eggs to order during a special breakfast for the Residents. Activity Director Kirstie Saunders said the event even drew out Residents who don't usually come to the dining room for the meal.
Ella and Sarah collaborated with Nicole on menus, ideas and presentation.
"This has been a good experience here," Ella said. "Nicole has been very supportive and helpful."
Ella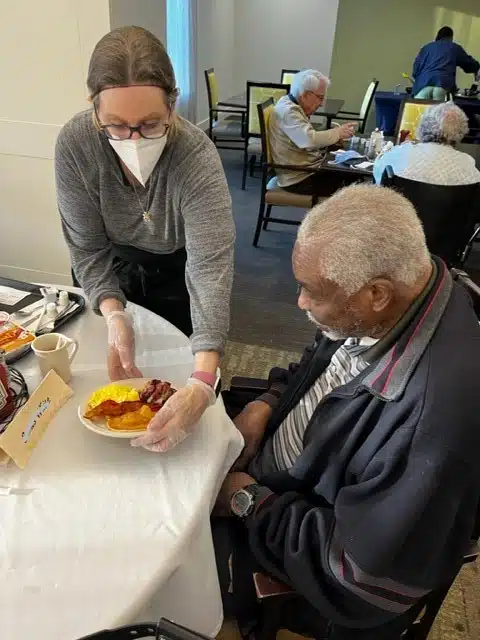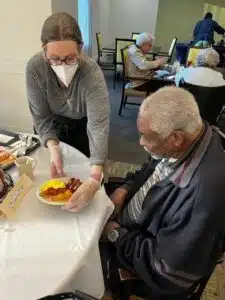 In addition to frying up eggs and serving them Friday, Ella made a berry breakfast cobbler from scratch for the special breakfast. She is a diet tech with Virginia Health Services, joining the team in September.
Her next rotation will be her elective, clinical care, which she will complete with VHS Director of Dining and Nutrition Viki Reynolds. Ella will learn to do care plans, interview patients, perform weight checks and do assessments.
She is interested in continuing in long-term care once she graduates and passes the certification to be a Registered Dietitian.
"Several members of my family have had diabetes," she said. "I eventually want to be a diabetes educator and work with those with cardiovascular disease and obesity."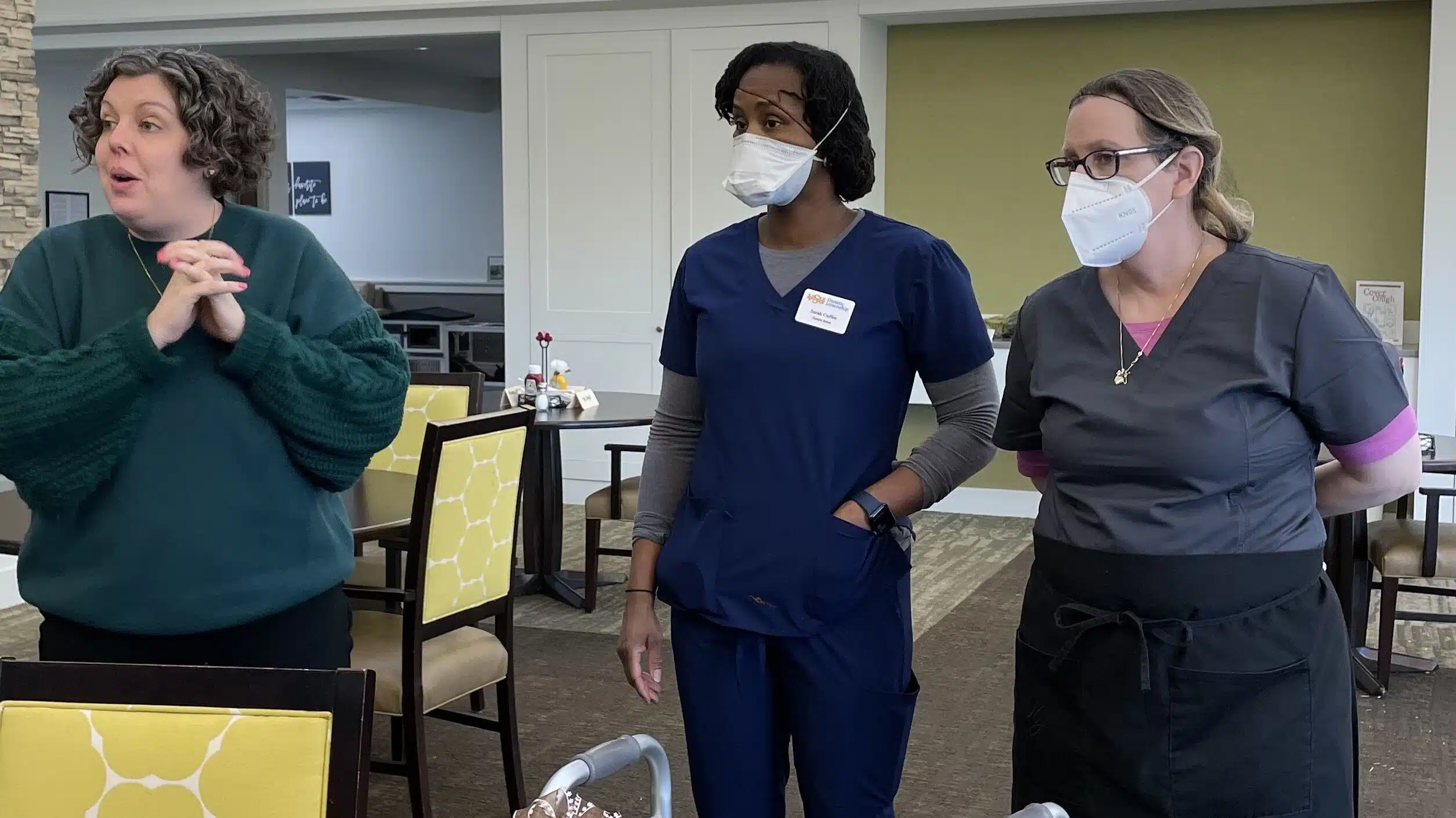 Sarah
The Norfolk native felt drawn to being a Registered Dietitian because of her family's history with diabetes and other illnesses.
"I don't feel like the public knows the how your health is affected by your diet. I want to work in education, likely diabetes education in an outpatient setting," she said.
Join our Team
We have openings on our dietary team for aides, cooks, a dietary manager and a registered dietitian. To apply, visit vahs.com/careers. VHS helps its team members live their best life, offering competitive wages and benefits in a supportive community that focuses on continuing education of its workforce.