This week we are highlighting Residents in Virginia Health Services' assisted living communities as part of National Assisted Living Week.
The communities provide medical assistance to those who need help with ADLs (activities of daily living) while still maintaining independence in a private apartment home.
The Huntington at Newport and The Hamilton at The York offer these senior living options in comfortable, spacious private rooms in Newport News and York County.
Learn more about our Residents and their experiences below.
Living at The Huntington
Elaine Amnott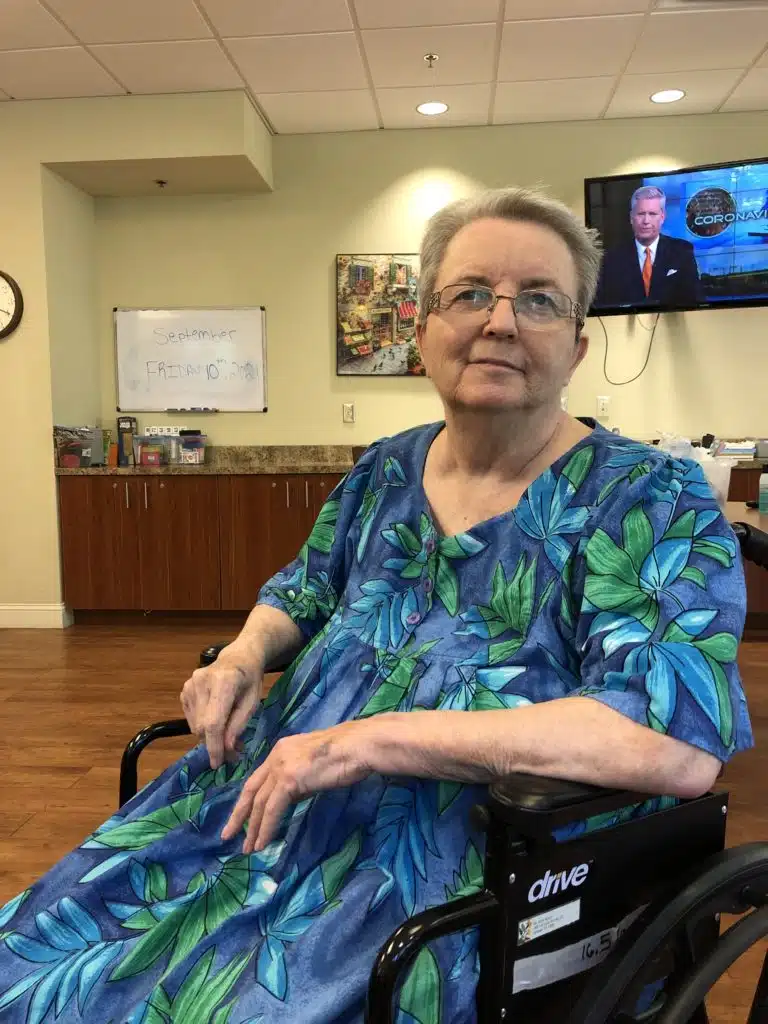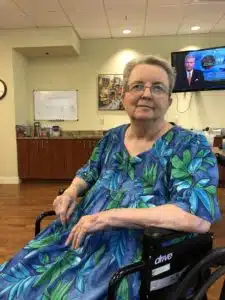 Elaine Amnott joined The Huntington community in May 2020.
She spent time recovering from a stroke at The Newport and Huntington, where she worked with a speech therapist to learn how to talk again.
"I felt like I was in school. … The therapist was very good. She taught me and I got my speech back," Mrs. Amnott said.
"I learned independence here – learned I can do more than I thought I could," she said.
She was born in Newport News, but soon moved to the family tobacco farm in Morehead City, N.C.
"I was a tomboy, through and through," she says.
She worked for six years as a profiler for the FBI in the 1960s. It's where she met her husband, Roland John Amnott.
After spending six years with the FBI in Washington, D.C., she and her husband returned to his family home in Maine where they settled for 20 years.
They retired to Florida until Roland Amnott passed away. Elaine Amnott moved back to Newport News at the insistence of her niece who lives here and she has called The Huntington home since May 2020.
Wendy Malvin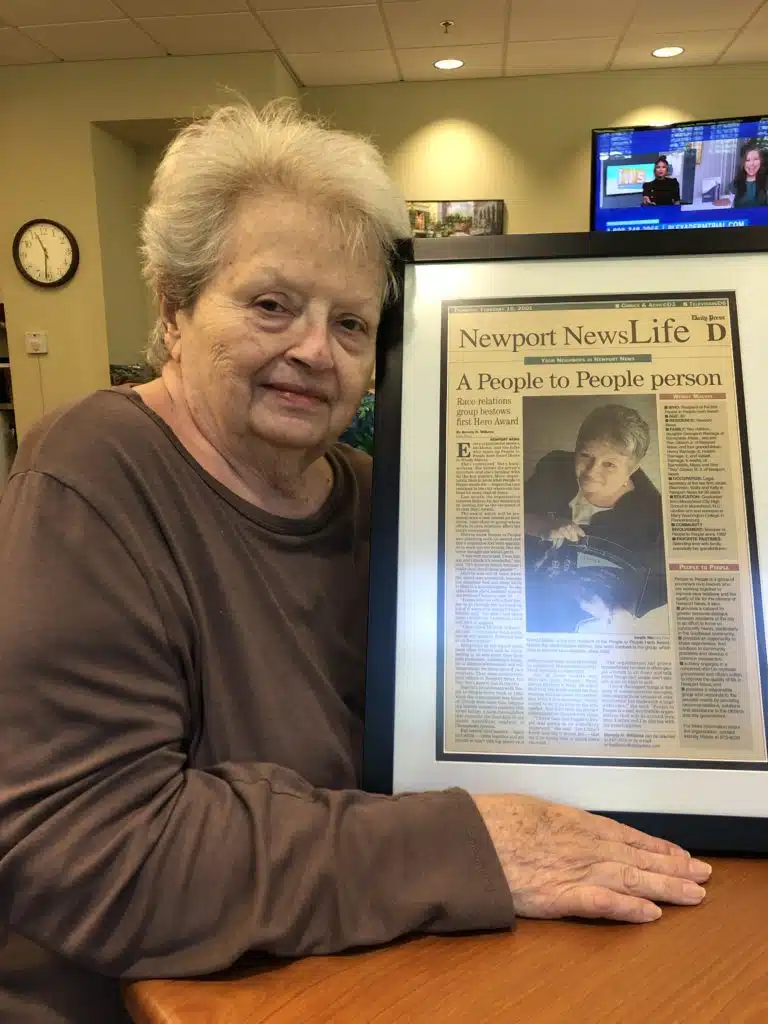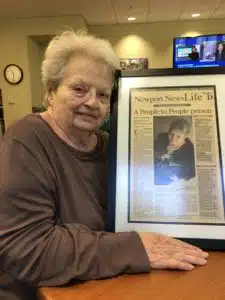 Wendy Malvin will try to tell you she's lived at The Huntington "forever."
She moved in July 2019.
"They treat you really well here," she said. "They take care of your needs. The food is great."
Originally from Morehead City, N.C., Mrs. Malvin moved to Newport News when she married her husband, a native of the area, after attending Mary Washington College.
"I love being in Newport News. It's been my home a long time," she said.
She was a legal secretary for the law firm of Jones, Blechman, Woltz and Kelly for more than 30 years. She also took on a volunteer administrative director role with People to People, an organization founded by one of the attorneys, Herbert V. Kelly, current Newport News Mayor McKinley Price and other civic leaders in 1992.
People to People worked to improve race relations in the city. Mrs. Malvin was featured in the Daily Press in February 2001 after being honored with People to People's first Hero Award for her service to the organization. She keeps the clip framed in her apartment at The Huntington.
Ada Ward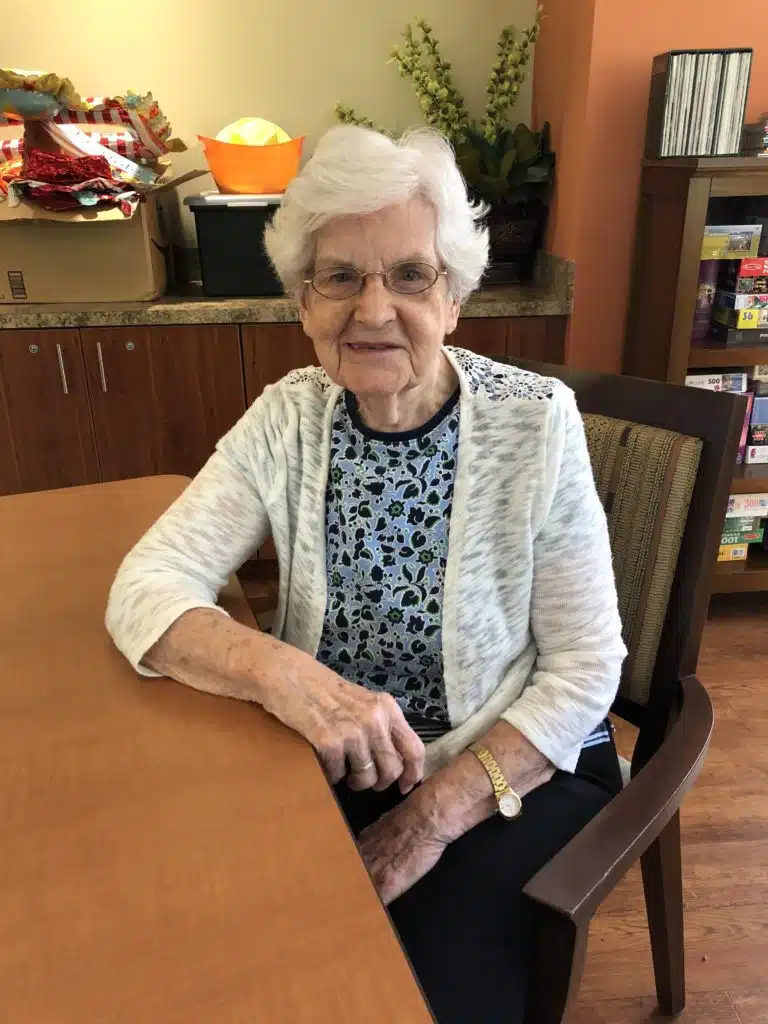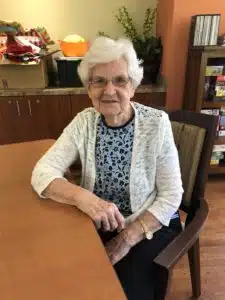 Ada Ward considers herself a "pro" about assisted living communities. She helped her mother, who lived until age 97, navigate moving into assisted living.
"They truly get it right," she said of The Huntington. The management is considerate and attentive to Residents' needs.
One of Mrs. Ward's daughters lives nearby, and she likes the proximity to her family. She appreciates the sense of safety and security Huntington offers.
"I'm very impressed … This is tops," she said. She moved into the Huntington in February from another assisted living community.
Mrs. Ward is originally from Hampton, and was a buyer for Leggett department stores. She stepped away from that to bring up three children. Her late husband, Don Ward, worked for NASA on the Apollo space program. He spent much of 20 years commuting between NASA Langley Research Center in Hampton and Cape Canaveral, Florida.
"It was a very exciting time for us," she said.
Everette White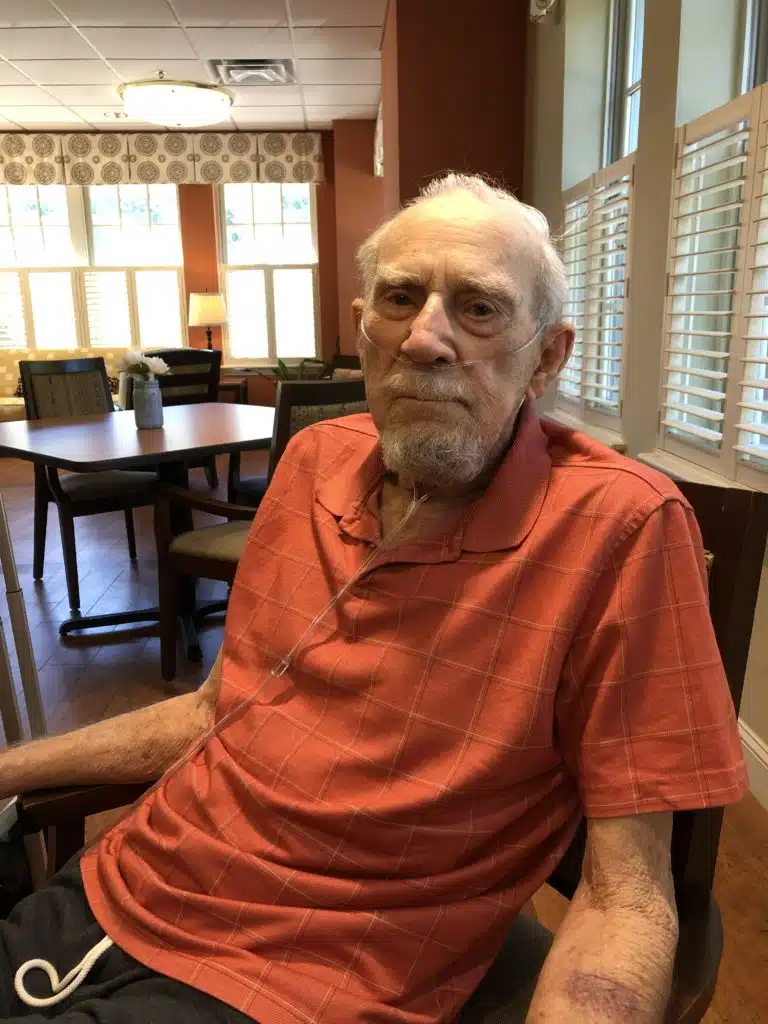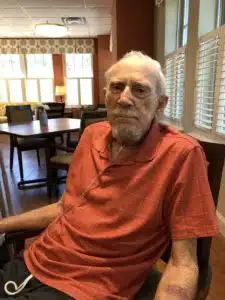 Everette White is glad to not have to move. After spending a career in the Air Force, he retired after being stationed at Langley AFB in Hampton and has called The Huntington home since October 2015.
He was an entomologist for the Air Force, retiring in 1970 after 21.5 years of service. He then worked in pest control and fumigation in Hampton.
He served in Korea and Vietnam, and he and his family – late wife Mary, a son and two daughters — lived in the Midwest, Morocco, Oklahoma, Germany and Spain during his time in the Air Force.
"We traveled all over Europe," he said of their being stationed abroad.
"And I'll never forget, my wife and kids flew into Casablanca dressed for Michigan winter. It was 109 degrees when they got off the plane."
One of his daughters now lives in Illinois, and his other daughter lives nearby in Hampton, as do some of his grandchildren and great-grandchildren. His son passed away.
"I didn't want to move again," he said of selecting The Huntington. "I like it here."
Living at The Hamilton
Rose Marie Hopkins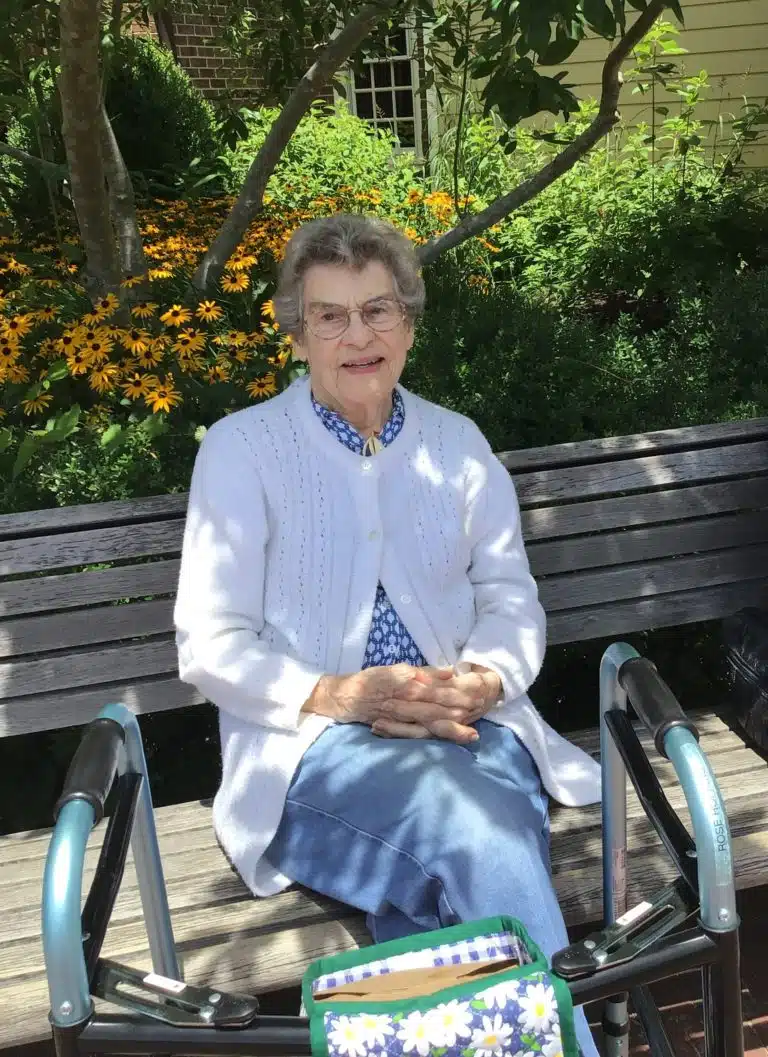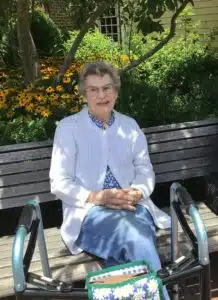 Rose Marie Hopkins joined The Hamilton community in October 2019. She moved in following the passing of her husband, Gerald Ray Hopkins in July 2019.
Gerald Ray was the love of her life – they were married for 74 years.
Mrs. Hopkins was born in 1928 in Seaford, Virginia, to a Chesapeake Bay waterman and a stay-at-home mom. Her childhood was spent going to school, playing in the creek and spending time with friends and family.
She graduated from Jeffs High School in 1944 and was named "Prettiest Girl" by her senior classmates. (Jeffs is now Poquoson High School). Back in those days, there were no high schools in York County so Mrs. Hopkins had to travel to Poquoson to complete her education.
After graduating high school, Mrs. Hopkins went to work for the federal government at Naval Weapons Station Yorktown. She learned bookkeeping and was hired to work for the Office of the Comptroller.  After the birth of her four children, Mrs. Hopkins stayed home to care for her family for the next 25 years. When her youngest child was 12, she returned to her career at the Office of the Comptroller and was ultimately promoted to Supervisor.
Mrs. Hopkins' life has always been focused on three things: faith, family and food.
Her family was a source of joy but also a lot of work!
She has always been the backbone of the family, providing loving care and support as her family grew and thrived. Her cooking ability is legendary and she passed on many of her skills in the kitchen to her children and grandchildren.
Mrs. Hopkins is also a devout Christian and spent many years working in her church, conducting the children's choir, singing with the adult choir, working with the annual church bazaar and serving on many committees.
She has been a member of Zion United Methodist her entire life and still attends services there.
We are glad to help Mrs. Hopkins call The Hamilton in York County home. She enjoys the outings to restaurants and museums, and visits from her loved ones.