This year's theme of Black History Month, according to one of its founding group members The Association for the Study of African American Life and History (ASALH), is health and wellness. The organization is highlighting the importance of healthcare for African Americans in the wake of the COVID-19 pandemic. It also is addressing the historic exclusion of Black individuals from hospitals and clinics across the country before integration.
The history of Hampton and Newport News reflects those struggles throughout the country. Virginia Health Services is spotlighting two programs that trained Black nurses and doctors when those individuals could not find integrated programs.
Our research was done in conjunction with the Hampton History Museum, which provides programming and exhibits of the Peninsula's rich history.
Whittaker Hospital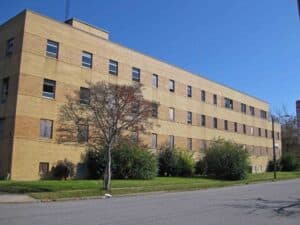 Whittaker Memorial Hospital was founded in Newport News in 1908 by two Black physicians, Walter T. Foreman and Robert L. Whittaker, to provide quality care to the city's growing African American population.
The nurse training school was established in 1915, a year after receiving its charter. It closed in 1932, but not before graduating 112 Black nurses.
The hospital was renamed Newport News General in 1985 and closed in 1997.
According to the Virginia Department of Historic Resources, Whittaker "is one of a few African American hospitals in the U.S. built and designed by African American physicians and architects."
It was added to the National Register of Historic Places in 2009. It was refurbished and opened as apartments at Whittaker Place in 2019.
HU School of Nursing
The nursing program at Hampton University was founded in 1891 as the Hampton Training School for Nurses, on the campus of (then) Hampton Institute.
It was one of the earliest nursing programs open to Black nursing students in the country, driven by Alice Bacon. The school was commonly known as Dixie Hospital. Its first graduate was Anna DeCosta Banks.
The Hampton University program is still going strong after more than 125 years. It claims it is the "oldest continuous baccalaureate nursing program" in Virginia. The School of Nursing developed to also offer master's (accredited 1979) and PhD (1999) programs, and in 2017 was granted full Board of Nursing approval for another 10 years.
Diverse workforce foundation of VHS
Virginia Health Services, which was established in 1963, is thankful to serve a community so rich in history and is proud to be a part of its growth as we help individuals live their best life. We take pride in providing quality healthcare through our independent and assisted living communities, nursing and rehabilitation centers, and our home health care, outpatient rehab and hospice services.
We are committed to investing in our team members. Growing a diverse and productive workforce is at the foundation of Virginia Health Services' mission, vision and values.
VHS offers training programs to all looking to enter healthcare through our Nurse Aide earn-as-you-learn apprenticeship program. Our team offers assistance in finding continuing nursing education programs and scholarships to team members who want to develop their nursing careers.