In honor of National Apprenticeship Week (Nov. 14-20, 2022), Virginia Health Services is featuring two apprentices who have truly embraced what it means to develop a career within the organization.
Our earn-as-you-learn apprenticeship program graduates Care Assistants to Nurse Aides. The six-week course includes classroom and clinical experience. After graduation, our education team provides review sessions leading up to the state certification exam to be a Certified Nurse Aide (CNA). The program covers the cost of the exam, and our apprentices become team members at our seven nursing and rehabilitation centers.
The apprentices featured below are just two examples of how the program is a foundation to career development within Virginia Health Services.
Community care
Shawn Hill was a member of our July 2022 class. He has been working as a Nurse Aide at Coliseum Nursing and Rehabilitation Center. Soon he will start as the Assistant Activities Director at the facility. Below, he shares his experience in his own words.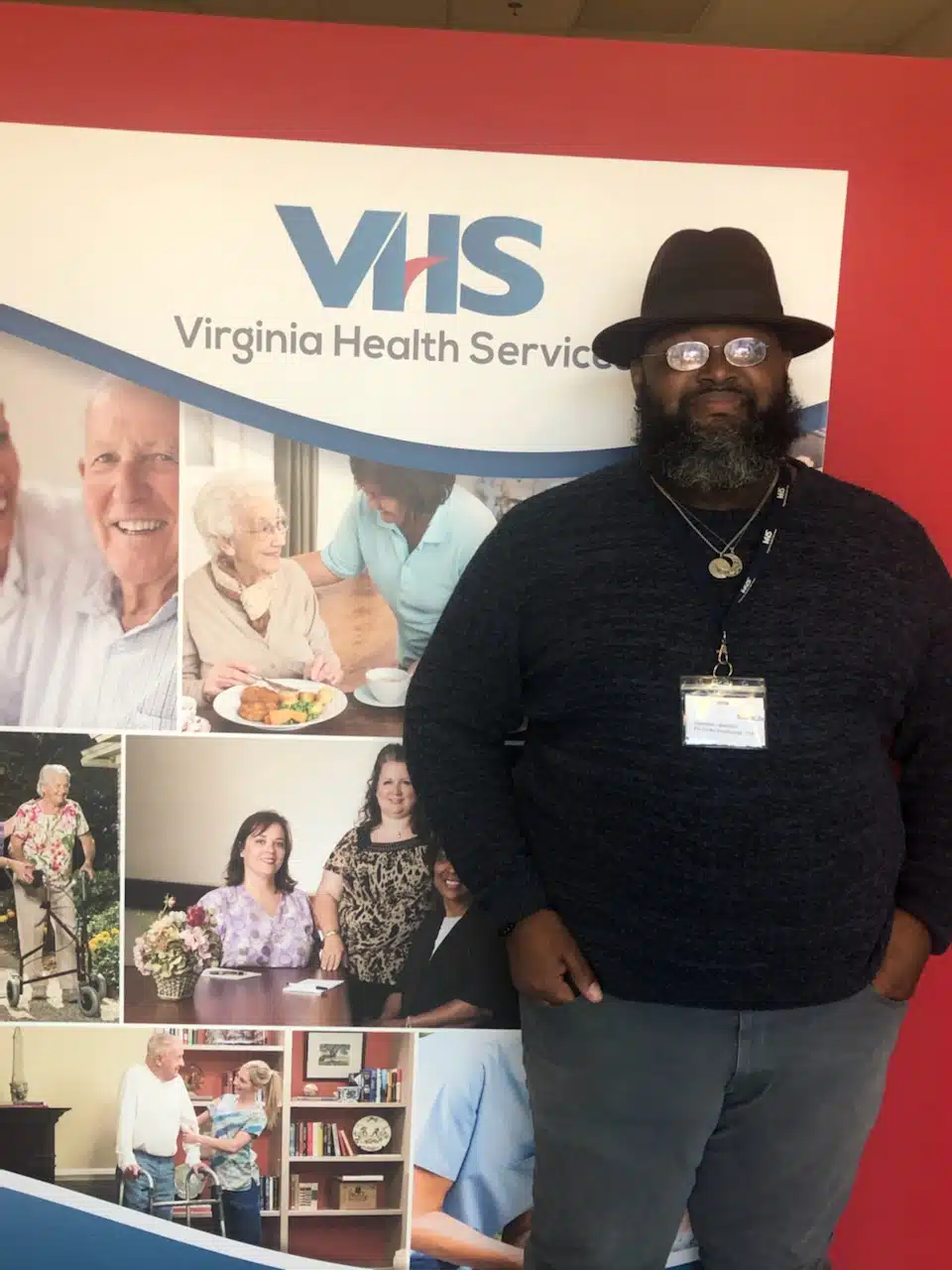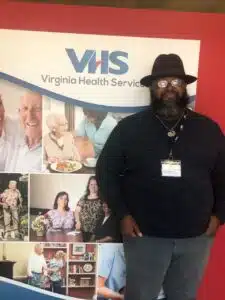 I was a caregiver without a medical education. The apprenticeship program let me learn the skills I need to provide the proper care an individual deserves.
When I saw the earn-as-you-learn opportunity, I knew I couldn't miss it! I stepped out on faith and applied. I was nervous, but I got the call!
My whole life changed because I am doing something I really want to do. My passion for people and helping others is on display daily. I dedicate my time outside of work to helping others as well.
My opportunities within VHS continue to expand. I'm excited to share I will start as an activities assistant at Coliseum on Nov. 28.
Serving the community inspires me. I have a nonprofit back-to-school event annually, I coordinate Christmas giveaways to families in need and much more. What I say to everyone, "If you are going to do a job, do a good one."
Adding on certifications
Valentina Zakieva is a CNA/RMA at York Nursing and Rehabilitation Center. She graduated from the apprenticeship program in February 2022. At graduation, VHS Director of Education Princess Henderson called Zakieva her "ball of energy. None of us moved fast enough for you!" Valentina shares her journey with VHS below.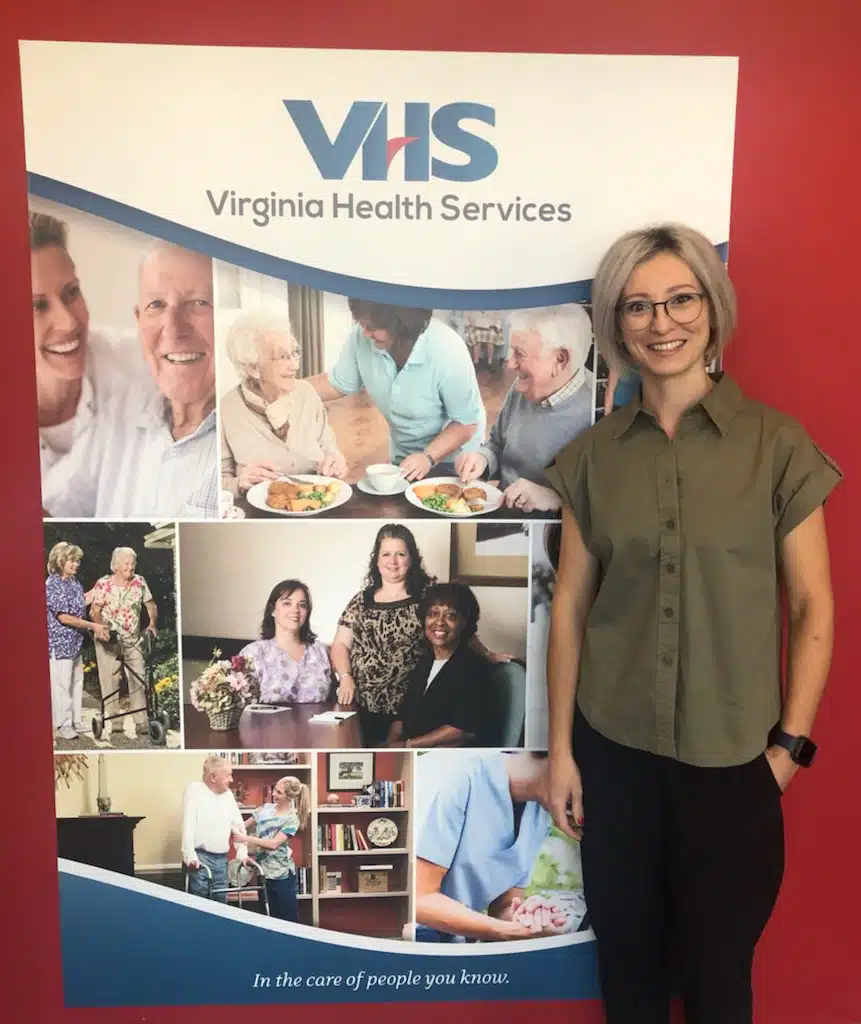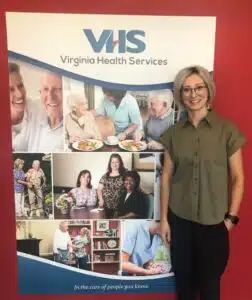 The apprenticeship program with Virginia Health Services completely changed my life. I started in the dietary department, then enrolled in the earn-as-you-learn program to become a Nurse Aide. I passed my certification to CNA, and recently received my Registered Medical assistant (RMA) certificate.
I'm not stopping there. My goal is to become a RN.
It was an honor to be recognized at York as Team Member of the Year. I also was nominated as Apprentice of the Year in September. I work hard daily to justify the hopes placed on me. VHS has provided me the opportunity to thrive.
I am thankful for excellent teachers who imparted as much knowledge as possible on us and taught us skills until we got them precisely right.
I am here for the Residents. Seeing their smiles means the day is not lived in vain. I try to provide the compassionate care anyone would want to have for their loved ones.
I don't regret moving to the U.S. three years. Everything is possible when you do it with love.
Join our team
We will start accepting applications for our January class on Dec. 5 at vahs.com/careers. The class will begin Jan. 23, 2023. Please look for the Care Assistant job description to apply.