Life-sustaining kidney care available to Coliseum residents is first of its kind on the Peninsula
HAMPTON, Va. (August 23, 2023) – Peninsula-based Virginia Health Services (VHS) and DaVita Kidney Care celebrated their partnership with a ribbon-cutting at the DaVita Dialysis Den located in VHS's Coliseum Nursing and Rehabilitation Center, 355 Marcella Dr. in Hampton.
The DaVita Dialysis Den is an on-site dialysis center, exclusively available to Coliseum's long-term care and rehabilitation residents. Coliseum provides 24-hour nursing services; occupational, physical and speech therapies; and on-site hemodialysis — reducing the discomfort, inconvenience and cost of frequent transportation for treatment.
DaVita's highly trained and dedicated care team members deliver on-site dialysis care to residents of Coliseum, creating a more comfortable and convenient experience for many patients and their providers.
"Often, dialysis is a barrier for individuals who need short-term rehabilitation. This will eliminate that barrier, which is a big win for the individuals and the hospitals that have difficulty finding an appropriate bed," said Virginia Health Services President and CEO Mark Klyczek. "It was important to find an experienced partner because dialysis is such a specialized service."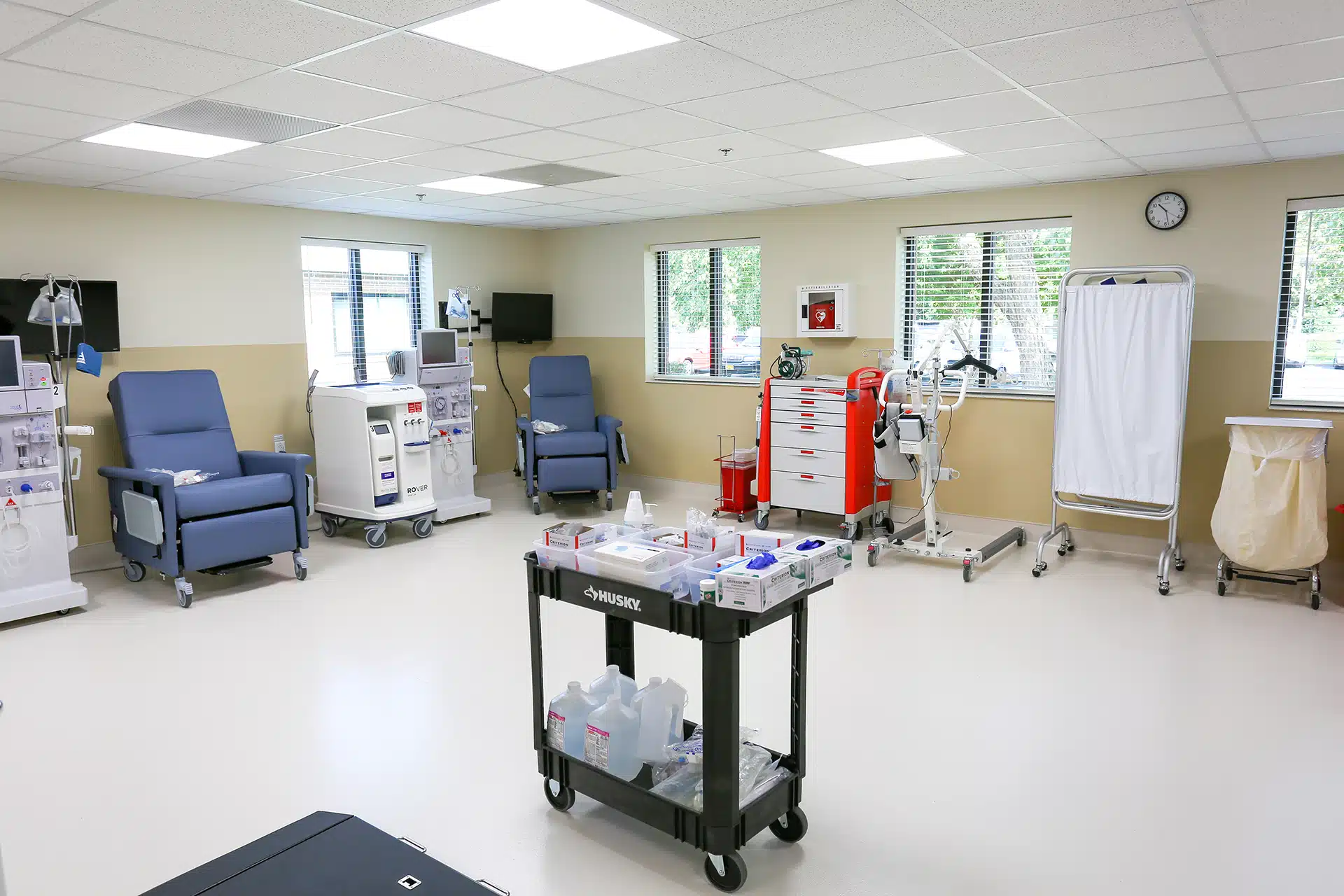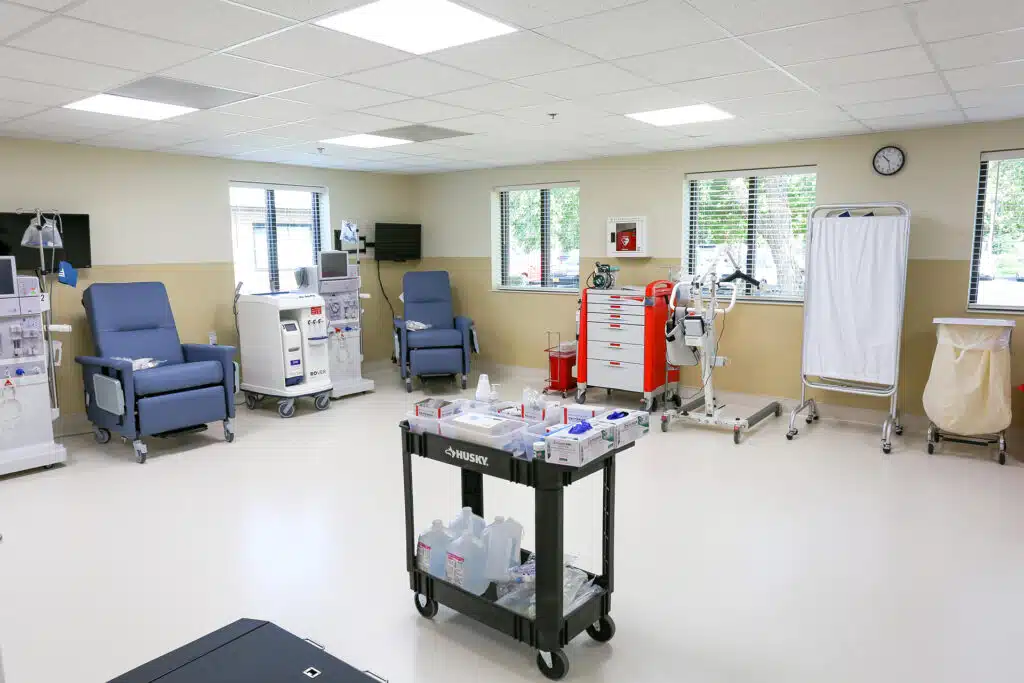 This program is projected to reduce the total cost of care to payors like Medicare, as well as reduce hospital readmission events. VHS patients who are part of the DaVita SNF Dialysis network will require minimized discharge planning, as hospitals will have the ability to send patients in need of dialysis directly to the Coliseum for care.
"We bring 20 years of experience as a leading kidney care provider," said Dan Viaches, president of DaVita SNF Dialysis. "We appreciate that VHS trusts us to deliver high-quality care to the patients they serve."
Locally owned and managed, Virginia Health Services has served residents' needs since 1963. It owns and operates seven nursing and rehabilitation centers on the Peninsula, Gloucester and the Northern Neck. Their Walter Reed community offers Memory Care units for individuals with dementia and Alzheimer's disease. The DaVita Dialysis Den is just one more reason to consider Virginia Health Services.
To find out more about Virginia Health Services (VHS) and DaVita Kidney Care Dialysis Den or VHS's Coliseum Nursing and Rehabilitation Center, please visit VAHS.com, connect with us on Facebook or call (757) 596-6268.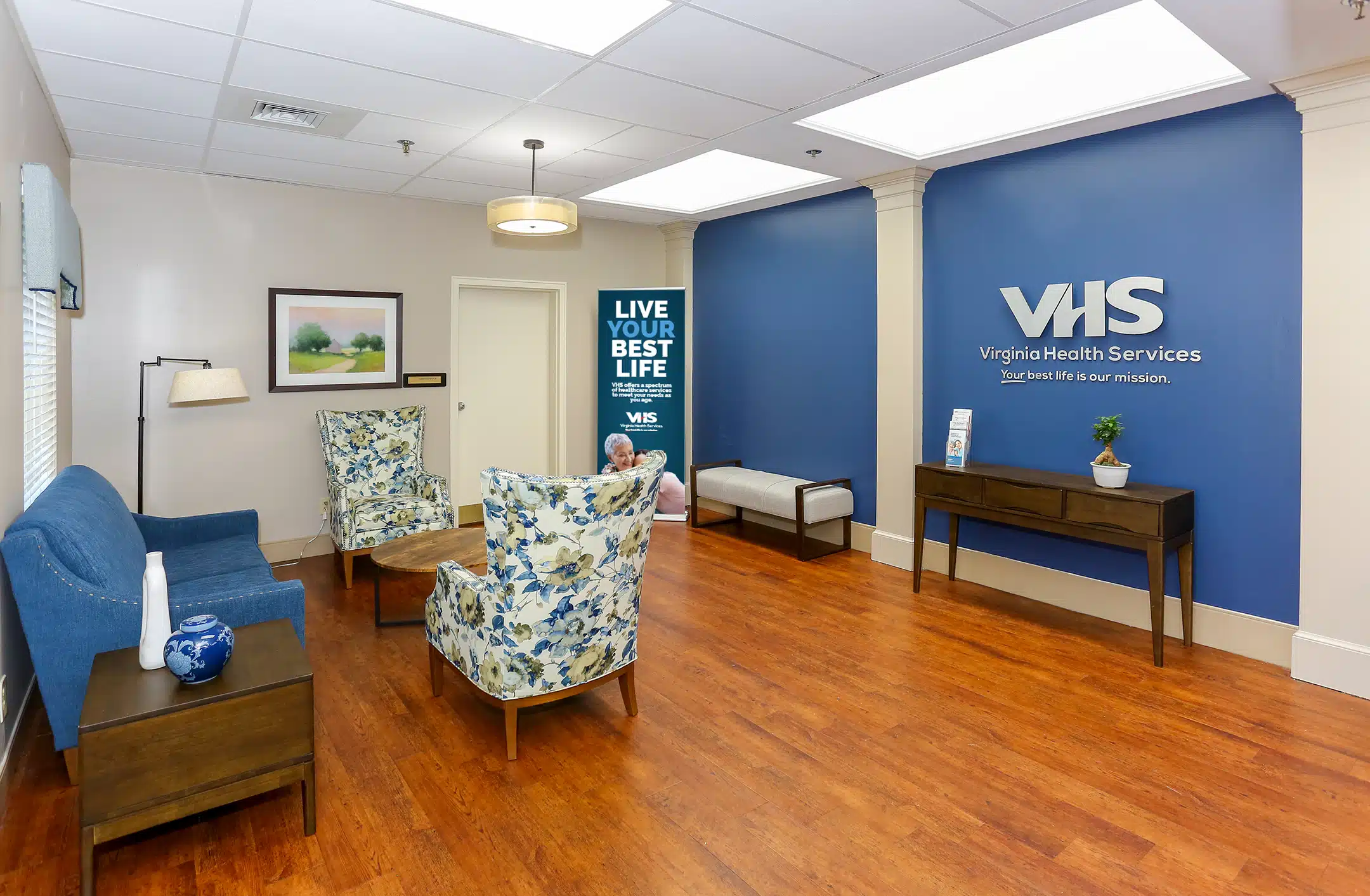 ###
About VHS
Locally owned and headquartered in Newport News, Virginia since 1963, Virginia Health Services offers exceptional senior living and health care services. We specialize in the continuum of care from active lifestyle independent and assisted senior living communities, to skilled nursing and rehabilitation services. Our 1,000+ Team Members are passionate and committed to the well-being and quality care of our residents. Beyond our thoughtfully maintained communities located throughout the Virginia Peninsula, we offer a full range of personalized skilled health care, outpatient therapy, home care and hospice services by specially trained staff in the comfort and privacy of your home. To learn more, please visit our website at www.vahs.com.
About DaVita Inc.
DaVita (NYSE: DVA) is a health care provider focused on transforming care delivery to improve quality of life for patients globally. The company is one of the largest providers of kidney care services in the U.S. and has been a leader in clinical quality and innovation for more than 20 years. DaVita cares for patients at every stage and setting along their kidney health journey—from slowing the progression of kidney disease to helping to support transplantation, from acute hospital care to dialysis at home. As of June 30, 2023, DaVita served approximately 201,000 patients at 2,703 outpatient dialysis centers in the United States. The company also operated 353 outpatient dialysis centers in 11 other countries worldwide. DaVita has reduced hospitalizations, improved mortality, and worked collaboratively to propel the kidney care industry to adopt an equitable and high-quality standard of care for all patients, everywhere. To learn more, visit DaVita.com/About.