Cindee Hawkins loves what she does. Contracted by Virginia Health Services through her employer, Mid-Atlantic Long Term Care, Cindee spends most days at Northampton Nursing and Rehabilitation Center. She also can be called on at other VHS communities.
"I love being a PA. I love being a healer," she says.
A PA, or physician assistant, can under the supervising physician prescribe medicine, diagnose illness and perform many medical tasks. PAs are being celebrated this week (Oct. 6-12) to recognize all of their contributions to the healthcare team.
Cindee is the only full-time PA with Virginia Health Services. She works with individuals on the skilled (short-term inpatient rehabilitation) and long-term units under the care of her supervising physicians at Mid-Atlantic.
"The goal is to get them doing their best and get them functioning as best we can to give them a good quality of life when back at home," she says when it comes to individuals in skilled care.
"We see them as our family and take care of them like they're our own."
Patient care
Cindee says in addition to administering patient care, a lot of the job includes educating the individual, and their loved ones, about their condition and recovery.
"It falls on us a lot of times to educate the families and explain the individual's baseline," she says. "We do the best we can to keep them here and really just try to nurture their rehab as best we can."
She tells her patients that physical therapy is the "captain of the ship, I'm just here to keep it on course."
Oftentimes, families have a hard time understanding the process after an illness, knowing only how the individual was before. Providing education and empathy is key to the job.
"I never want anyone to suffer while they're under my watch. I feel like it's a calling," Cindee says.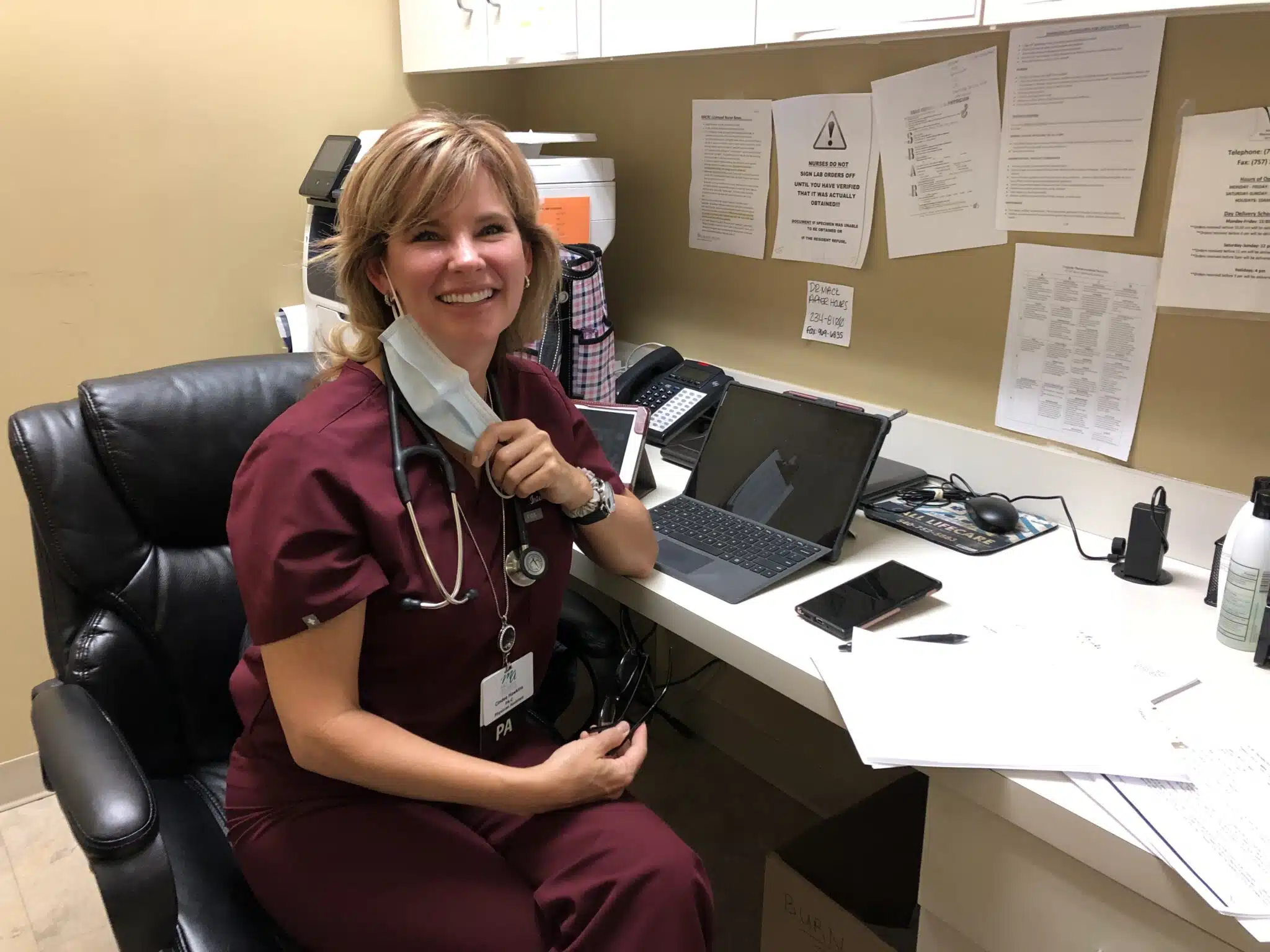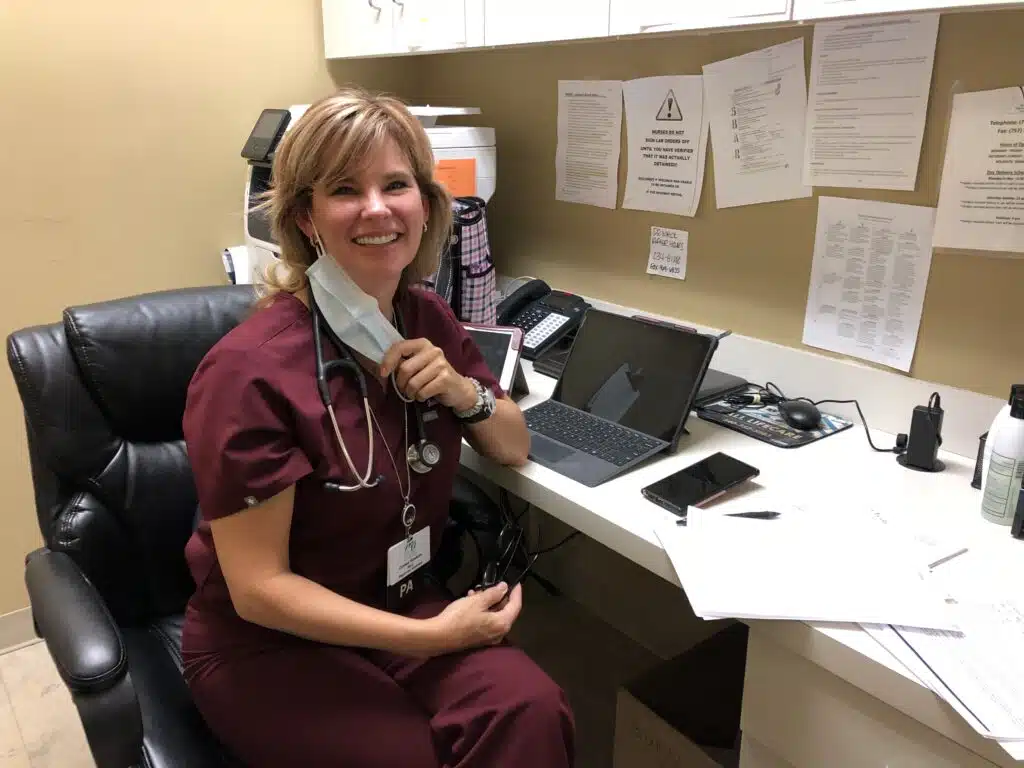 "I just love it. The team here is awesome. I love everyone I work with. … We just love what we do. It's difficult, I'm not going to lie, it's difficult work. I love what we do. I love this field of medicine."
She started at Northampton about three years, so was "face-to-face with COVID-19 patients three days a week."
Cindee says it was a difficult time, and she and the team wept with some of the patients.
"As caregivers, we mourned them as a group," she says.
She says the aging population "needs a voice, and that's what I want to do.
"A majority of us are here because we genuinely care and want to make things better for their loved ones. … We are caregivers. We are healthcare providers and we are healers, and that's just what we love to do. That's why we're here," she says.
"When you love what you do, you do it better."
Becoming a PA
Cindee enrolled in medical school around the age of 40. While always interested in the medical field, having a husband, three kids, two dogs and elderly parents came first. She began taking prerequisites at Eastern Virginia Medical School (some of her early college coursework had relapsed) before being accepted to PA School.
She says there were 53 seats for more than 1,300 applicants for her class. Her father passed away the day she was offered an interview for the school, and her mother died of lung cancer following her first full school year.
They were the inspiration long before their passing to enter the medical profession.
Cindee says she watched her father have a stroke in front her while on vacation. He was in his early 40s and she was 15.
"Watching everyone come together (at the hospital), working together, it just reminded me of an orchestra," she says. "Everyone knew their part and did it well, and it was comforting to see that."
She spent a lot of time taking both of her parents to and from various doctors' appointments and was dissatisfied with what appeared to be general disregard for them as patients.
"I don't want anybody to go through that. It's been in me (to be in medicine) ever since I was exposed to that," she says. "We get close to our patients."
She recalled a story of a woman she was getting ready to put on hospice care. Cindee reviewed the history one more time and found a medication she couldn't identify on the chart. She consulted with palliative care coordinator Dr. Sharon Petitjean, who agreed the woman could come off the drug. Within three to four months, the woman was recovered enough she could go home.
"Going that extra step for her literally changed her life and the direction of her life," Cindee says. "My thank you is somebody getting better. Outside of rehab, medically, they're better because of me.
"Taking the extra time on a patient means the world. That's the motivation."