Virginia Health Services Director of Dining and Nutrition Viki Reynolds is familiar with what dementia and Alzheimer's disease can do to an individual and their family members.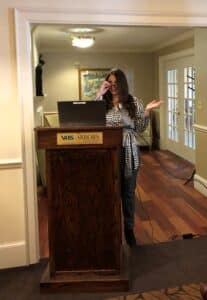 During a Lunch & Learn sponsored by the Peninsula Agency on Aging at The Arbors Independent Living, Reynolds put up a family photo where at least five women in the photo have Alzheimer's.
"This is something near and dear to me," Reynolds told the group of about 30 in The Arbors dining room.
Alzheimer's disease is the fifth leading cause of death in adults 65 and older, according to the CDC. Reynolds described it as the destruction of the connections between brain cells by plaque, or protein, buildup. It causes memory loss, and can eventually lead to loss of functions of daily life.
Keep your mind sharp
During her talk, Reynolds offered tips to "use your knife and fork to sharpen your mind."
Maintaining a healthy diet, and incorporating specific foods, can help stave off Alzheimer's, she said.
The talk was paired with a buffet lunch from Arbors Chef Akira Johnston and team that featured several of the foods mentioned, including wild rice pilaf (grains), turkey bruschetta and grilled chicken (poultry), spinach salad with blueberries and strawberries (leafy greens and berries), and seafood soup (fish).
Reynolds is a registered dietitian, one of four on the Virginia Health Services team. She oversees the dining and nutritional programs throughout VHS.
Ways Reynolds said you can feed your brain are through:
Exercise, such as taking a walk.
Keep mind active, like doing crossword puzzles or watching Jeopardy.
Diet, incorporating specific foods into your week that have antioxidants and Omega 3s.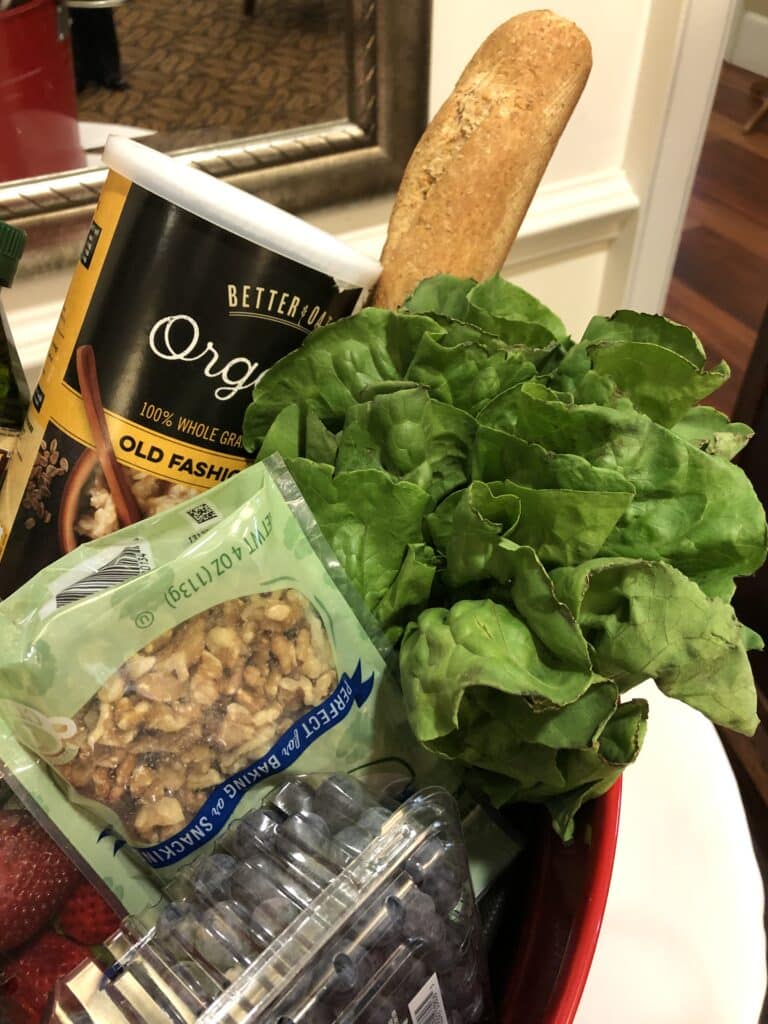 "Mind Diet"
The diet for your mind should include foods in their truest form – such as fresh strawberries and blueberries – so you get the most from their health benefits.
With a basket of recommended foods at her side, Reynolds walked the audience through the "Mind Diet."
Green vegetables: two servings per day is recommended. ("As a dietitian, I have to tell you, you need more than that," she says.)
Dark, leafy greens: two servings per day. Includes kale, dark leafy green lettuce. A vegetable such as broccoli is good, but you need a larger serving to get the same benefits.
Berries: five servings (half cup) a week. "It's best to eat them raw," Reynolds said. That includes blueberries, strawberries, blackberries, raspberries. They have antioxidants that help reduce inflammation.
Dried beans: three servings per week. They contain Omega 3s, which "promote healthy brain function."
Whole grains: three servings per day. Includes brown rice, whole grain breads, oats and whole grain cereals.
Poultry: two to three times a week. Grilled chicken, turkey, etc.
Salmon: one serving per week. High in Omega 3s, which work to "decrease protein clumps that might be happening in the brain."
Olive oil: 2 tablespoons a day. Extra virgin olive oil is less processed and has the most health benefits. While it doesn't have a low smoke point, which makes it not as good to cook with, it can be used in salad dressings for those dark, leafy green and berry salads.
Nuts: five times a week "is encouraged." Any type of tree nuts, such as walnuts and pecans, are good. Peanuts, which grow in the ground, have fewer nutritional benefits, but when unprocessed are still OK. Oils in the nuts are high in Omega 3s and antioxidants.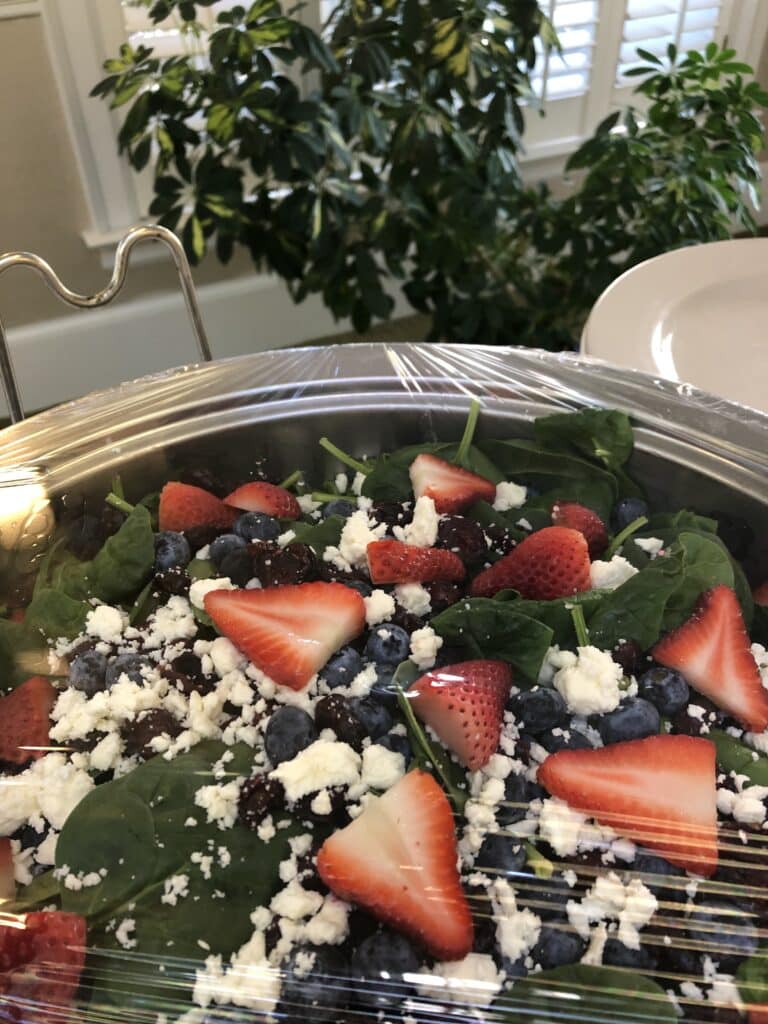 Shopping and other tips
Reynolds shared several tips to help you feed your "mind diet."
At the grocery store
"Keep your cart on the outside lanes of the grocery store," she said. "That's where you'll find the fresh produce, fresh meat, even some of the frozen items on ends. Inside aisles have the less healthy items, like boxed and canned goods that can contain high levels of sugar and sodium."
Read the packages before purchasing to check for the nutritional benefits.
You'll get the most benefits out of whole food items. If they are canned, or otherwise altered, you'll lose nutritional benefits such as fiber, beta carotene, etc.
Frozen fruits and vegetables are good alternatives to raw, as they are frozen at their peak and can keep longer than fresh produce.
Nutritional thinking
Talk to a physician about adding certain foods to your diet if you are concerned it will react poorly with a prescribed medication.
Try to avoid red meat, bacon, and other items high in sodium or fat.
Smoothies can limit nutritional value, but "if someone has a cognitive issue, transform the food however you can to get these items into their diet."
While concentrating on diet can be helpful, and in early stages, can help back up damage to memory in later stages, Reynolds said.
Healthwise, "you can't lose with following something like this," she said.