We are celebrating National Assisted Living Week! Our team at The Hamilton Assisted Living will provide plenty of "Joyful Moments" for our Residents. A few residents wanted to share their experiences about what is like to move into and live at The Hamilton, which is located in York County, Virginia.
The Hamilton offers 40 private apartments with kitchenettes. The dining room provides breakfast, lunch and dinner service, and the activity director makes sure the social calendar is always full. A nursing team is available 24/7 to provide peace of mind and assist our Residents.
The Cheerleader
Carolyn Carter just recently started to call The Hamilton home. She has been a Resident since late June.
"It's super. Everything has been so what I needed. To be with all the nice people and always do something, it's what I like," she says.
The former high school cheerleading coach can be found at all of The Hamilton's events and activities.
"I like to busy, and I like to be around people a lot. I'm a nonstop person," she says with a chuckle. She keeps her fellow Residents laughing as well.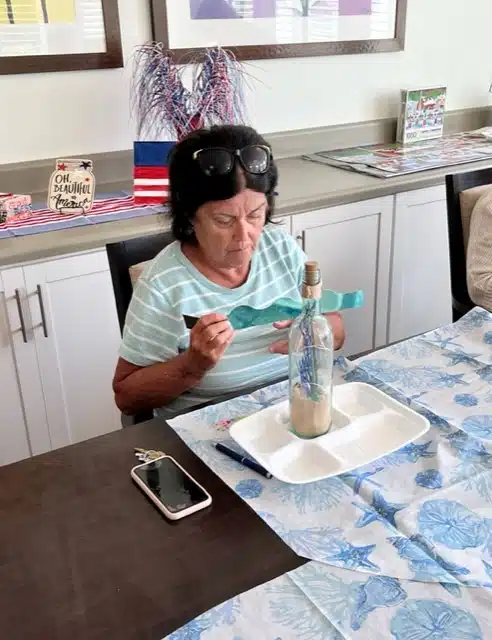 The socialization aspect of an assisted living center was important to her when she moved.
"The Hamilton is wonderful. This is just what I needed. … I don't like to stay in my room watching TV. I can do that at night," she says.
The Martinsville native has a son who lives in Williamsburg and a daughter in Alabama. She has four grandchildren.
"My son is super. He's always been so good to me," she says. She lived with her daughter before coming to The Hamilton, saying, "I'm a Virginia girl."
Feeling safe also was a priority. She says she feels that way at The Hamilton. The attentive staff also make her feel comfortable in her new home.
Comfortable in her home
Eva Roithmeyer starting residing at The Hamilton in May.
"I wanted an assisted living near my children (after my husband died)," she said.
She lives closest to her oldest son, who is an engineer at NASA Langley in Hampton. He and his family live in York County after moving to the area from Houston.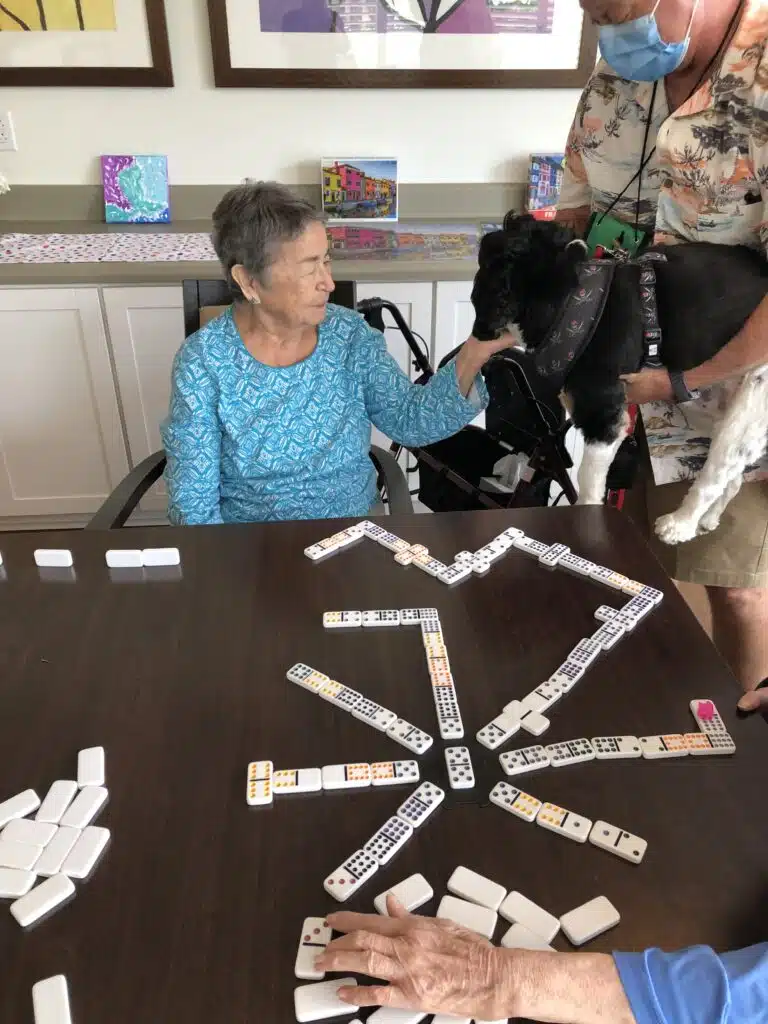 Eva is originally from Mexico. She was working as bilingual secretary for an American company there when she met her husband, who traveled frequently to the country, through a friend of a friend.
He was a marine biologist for NOAA, and they moved from Morehead City, N.C., to Mississippi and Colorado. She has four children and seven grandchildren, who range in age from 7 to 33.
"I'm very happy with the place and people. … I like my apartment," she says. "I like most of the activities."
Eva often can be found in the second-floor activity room playing Mexican train dominoes with friends.
"I had a good life and I'm happy to be here: here in the world and here in this room," she says with a smile.
The Army veteran
Alfred Richeson is still adjusting to living at The Hamilton.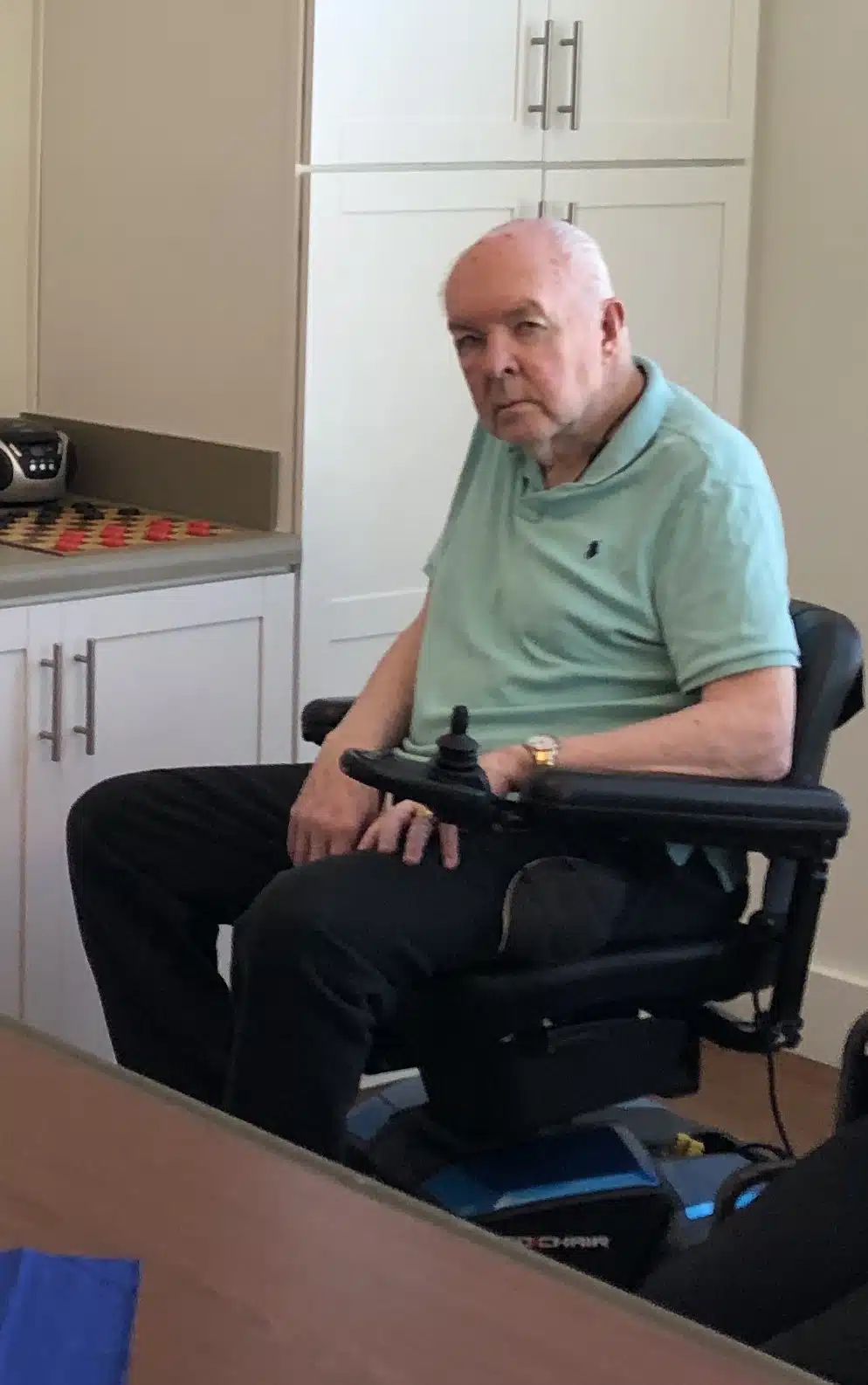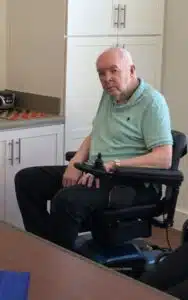 "I'd prefer to not be sick, like everyone in this room," he says.
A man of the world, the Army veteran served in Vietnam as a member of the 82nd Airborne. After retiring from the Army in 1980, he spent 20 years working for IBM.
He was first assigned to Germany, and has lived all over the world thanks to his careers, including in Hong Kong, Toyoko, New York and Washington, D.C.
The West Point graduate is originally from Colorado and moved "to get as far away from Colorado as I could."
He has two sons, one of whom lives in North Carolina, five grandchildren and three great-grandchildren with another "on the way."
Call our home your home
Learn more about our community and schedule a tour by visiting vahs.com/thehamilton or call 757-933-2621 for information on services, rates and availability. Our website has floor plans and details about our community.