We love having veterans call The Arbors Independent Living home.
Jack Jeffords and his wife Anne looked at several places in Newport News and York County before settling in a two-bedroom apartment at The Arbors.
"We preferred this so we came here," he says, saying that being so close to shopping and doctors were determining factors.
He knew residents at The Arbors well before he and his wife moved in. A big bridge fan, Jeffords would come to play once or twice a week.
"We like the people here – we've met a lot of residents over the years and enjoy the people we meet," he says. But they are fairly "self-contained" and enjoy reading and writing in their sunny apartment.
In the Navy
Jeffords served in the Navy for 25 years. The veteran was in a fighter squadron in Vietnam and entered the Navy as an aviation electronics tech. He retired as a Lt. Commander in 1978, and left the Navy to avoid moving his family to the Washington, D.C., area to work at the Pentagon. He was a Naval officer for 15 years.
"I enjoyed the Navy, but would have missed out on everything else (if I hadn't retired), he says.
He obtained a master's in engineering from Old Dominion University and a law degree from William and Mary. While he and a friend opened a practice, Jeffords primarily worked for a software company and began teaching full time at ODU in 1989.
He retired from being a full-time professor at Old Dominion in 2005 and published a textbook a few years later. He continued to teach at ODU part time until 2020.
"A lot of my work involved computers," he says, including at aviation officer school in the Navy. "My wife won't touch a computer."
Learning to downsize
He and Anne have six children – three each from previous marriages – and nine grandchildren. They returned to Hampton Roads about five years ago because they wanted to downsize and one of their sons lives nearby.
"Grandchildren are scattered all over," he says.
It's been a challenge going from a four-bedroom home to a two-bedroom apartment.
"We're still trying to figure that out," he says with a chuckle.
Growing up, his family lived in Texas, Chicago, upstate New York and New York City before Jeffords enrolled at the University of Virginia, about 70 years ago.
He met Anne there while she was attending Longwood, but it was 16 years before they married. It was 1966 that "really brought us together," he says. They had previously kept in touch via Christmas cards. They've been married for 53 years.
"Anne never left Virginia" – she is originally from South Boston – and taught elementary and high school, and at Tidewater Community College.
Before the pandemic, Jack and Anne enjoyed traveling and would spend a lot of time visiting their children on the West Coast and weeks at a time in Florida.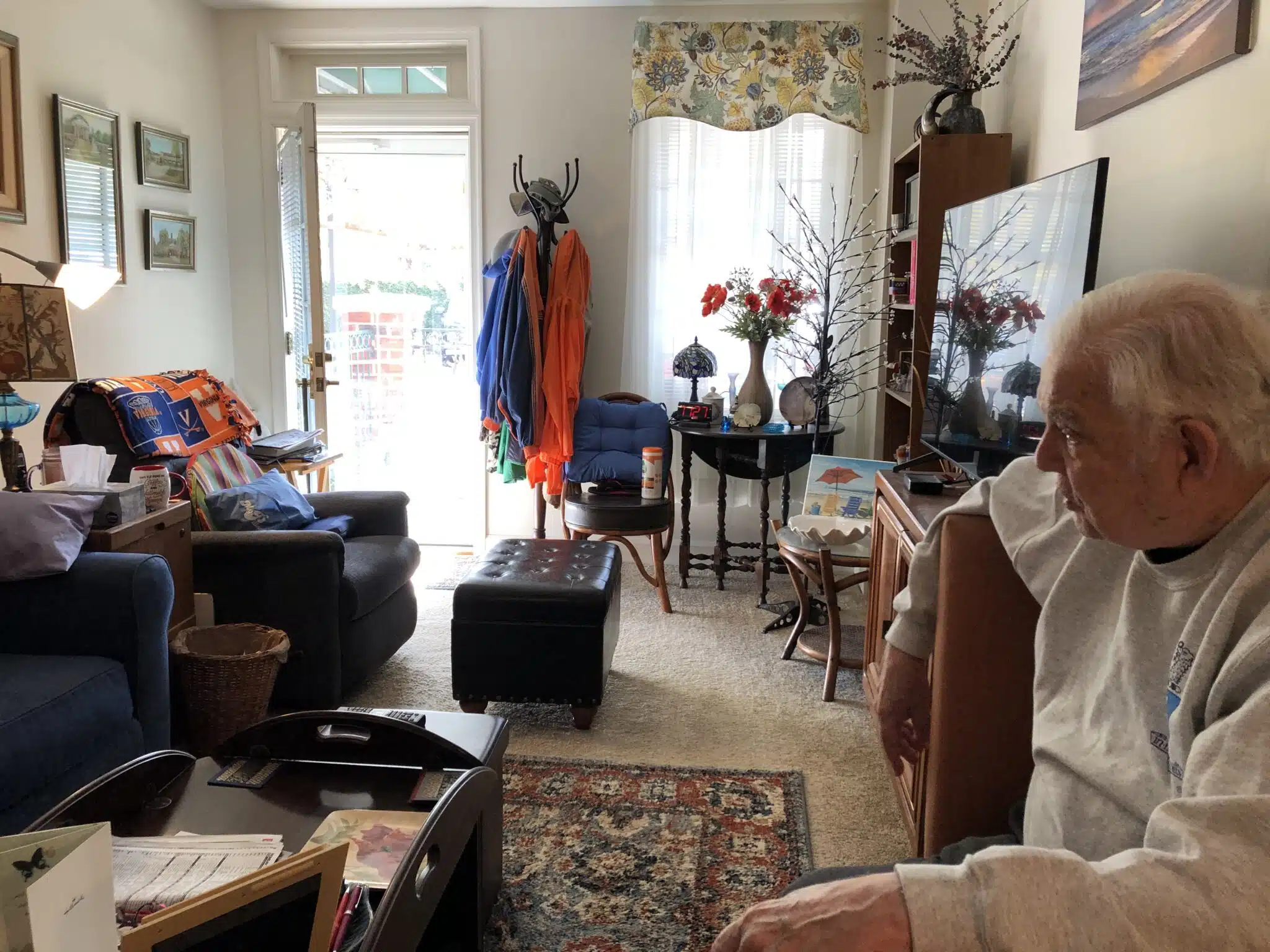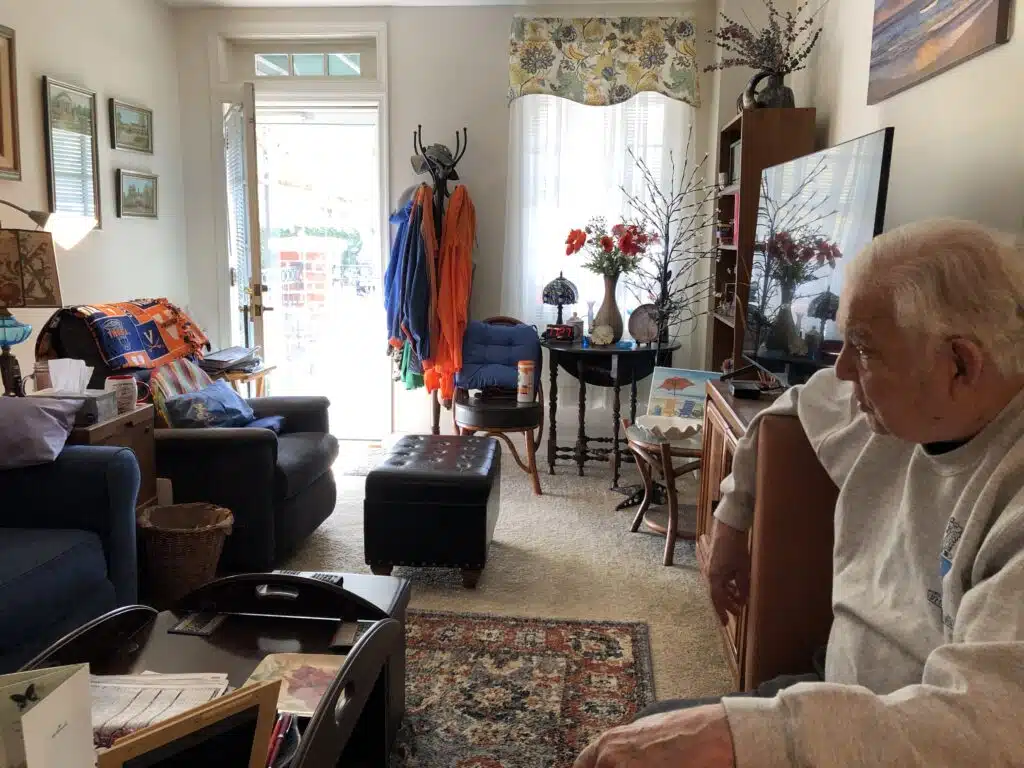 Jeffords also enjoys going to U.Va. games – best during the George Welch era.
"It certainly has been an interesting life," he says.
One of Jeffords current projects is genealogy. He wrote a biography of his brother for his grandchildren so they could get to know him since he passed. An Army vet, Bob Jeffords was a unit production manager on shows including "Murphy Brown" and "Spenser for Hire."