Virginia Health Services is proud to share two of our apprentices were selected as Healthcare Apprenticeship Expansion Program (HAEP) All-Stars by Argentum.
Shawn Hill and Valentina Zakieva are two of five selected All-Stars nationally. They were featured in Argentum's January/February Senior Living Executive magazine and will honored during the Senior Living Executive Conference in New Orleans in May.
They were 2022 participants in Virginia Health Services' earn-as-you-learn apprenticeship program that graduates Care Assistants to Nurse Aides and covers the cost of the certification exam to be a CNA.
Valentina graduated the program in February 2022 and was placed at York Nursing and Rehabilitation Center. She passed her certification exam in the spring and over the summer earned her Registered Medication Aide (RMA) license.
Shawn, who graduated to Nurse Aide in the July 2022 cohort, was studying for the certification exam while at Coliseum Nursing and Rehabilitation Center when a different opportunity came available. He recently moved into an activity assistant role at Coliseum, working with Residents in a different way.
They were nominated to the All-Star program by members of the VHS education center.
"These apprentices exemplified a commitment to service," said Janet Andrews, Argentum's HAEP Grant Program Manager, in a written statement. "The testimonies shared depicted the character of those willing to go the extra mile. Those that care for the communities they serve with excellence."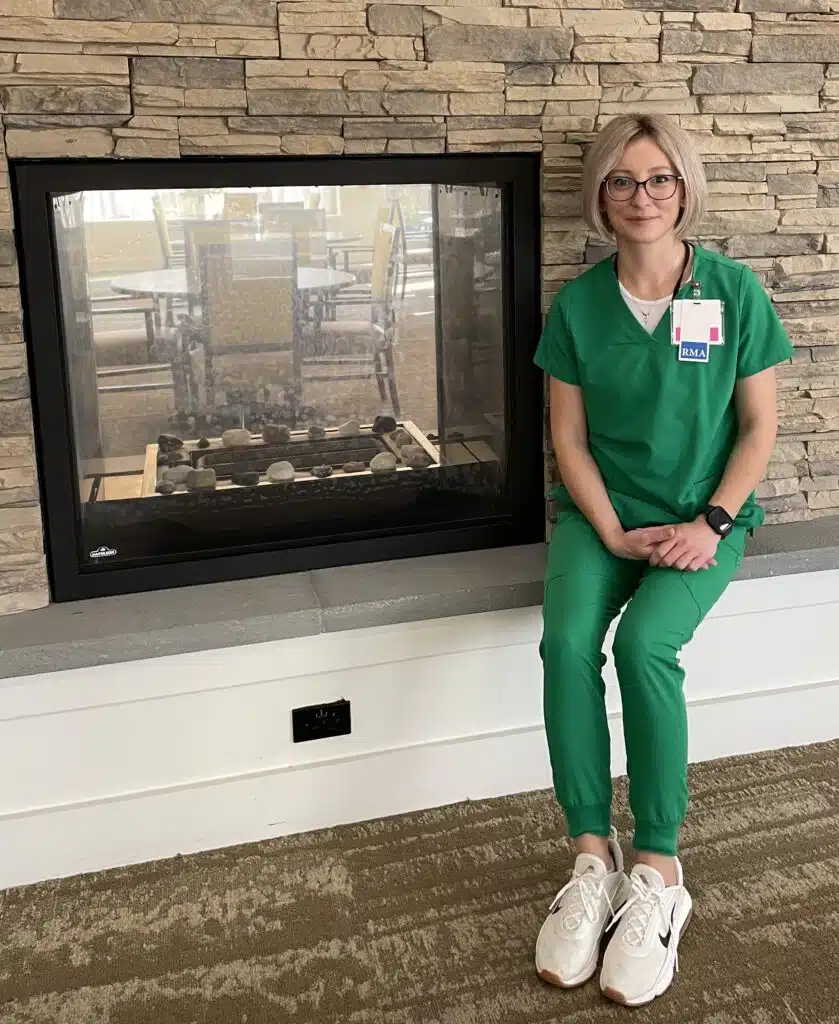 The smallest tasks matter
Valentina Zakieva was the salutatorian of her 2022 cohort. She was working at York in the dietary department for six months prior and was encouraged to enroll by Dining Manager Nicole Freeman.
She says she appreciates the teamwork it takes across departments to provide the best possible care to the Residents at York and The Hamilton Assisted Living.
"This honor means people trust me," she says. "My patients and coworkers like me and see how we work as a team to put our patients first."
She and her husband moved to the U.S. from Russia. She is originally from Kazakhstan. It wasn't until the move to the States that Valentina found herself drawn to healthcare.
"My background is international relations, but healthcare is in demand in the U.S.," she says. "I like to help people."
She says she had a good experience in the apprenticeship program under the instruction of Nora Gillespie, RN, and Director of Education Princess Henderson, RN. She adds the team at the education center helped her review for the certification exam – "I felt very prepared," she says – and apply for opportunities within VHS.
Valentina says she takes pride in caring for her Residents and encourages new students in the apprenticeship to "look at the big picture."
"My background is international relations, but healthcare is in demand in the U.S. I like to help people."

Valentina
That means, even if it's a task that may fall to another department, if it is in the Resident's interest, take care of it. That could mean taking out the trash or replacing a roll of toilet paper.
"And you have to listen to them. They need you and you want to make them feel good. Brush their hair, get them dressed, take pride and care in what you're doing," she says. "If they're happy, we're happy."
She says she's not stopping at CNA/RMA. She is waiting for documentation issues to be resolved for her to enroll in nursing school.
What path does she want to take?
"Of course, RN," she says with a smile.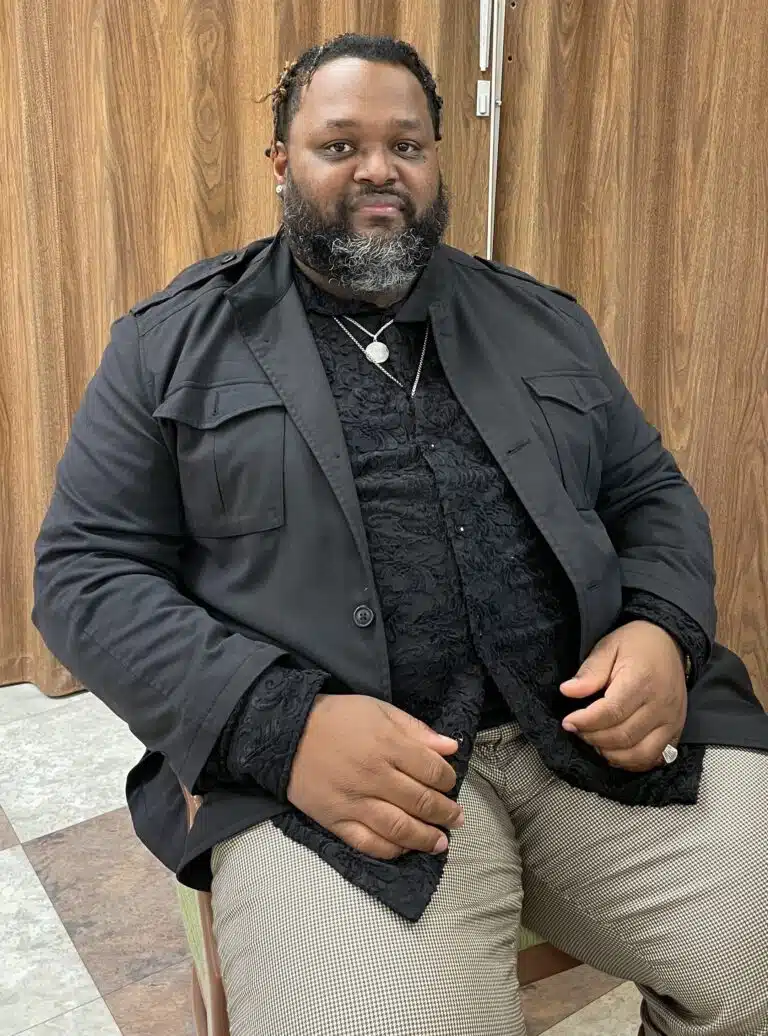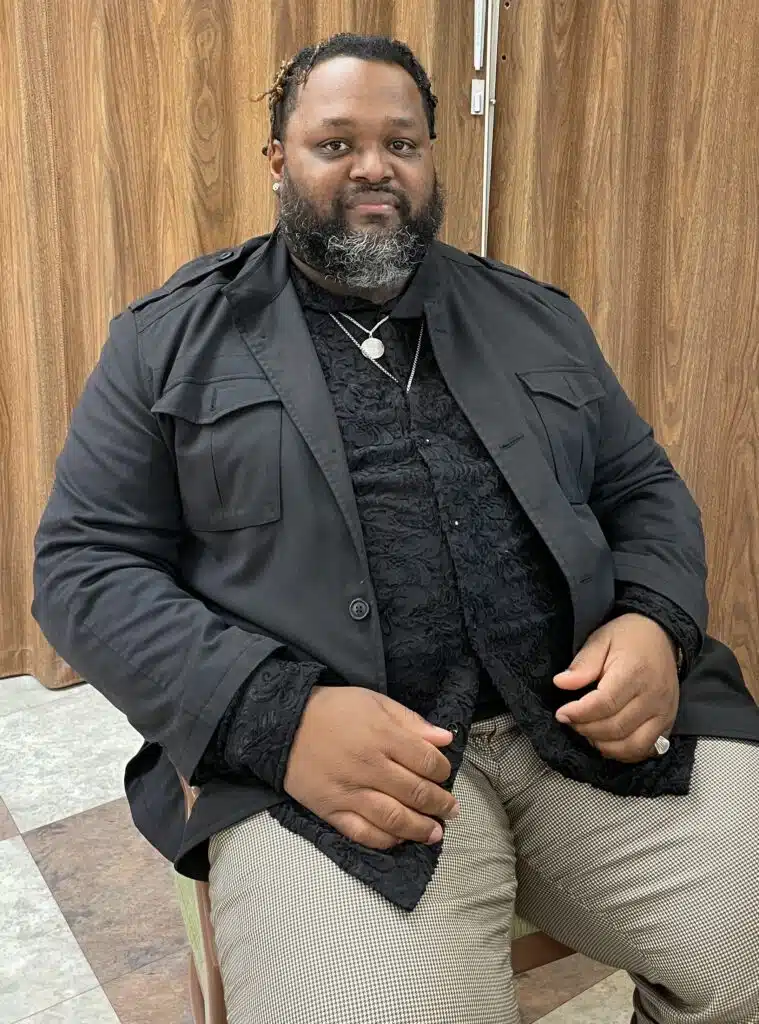 Helping Residents creatively
Shawn Hill graduated in the July 2022 cohort and was working at Coliseum as a Nurse Aide when the activity assistant position became available. He was drawn to working with Residents in that capacity because of his interest in arts and crafts – any avenue that allows him to be creative.
"I'm a very creative person. I've been doing arts and crafts since kindergarten. I enjoy being around the senior population, have since I was a boy, so it's been destined to happen. Our Residents love music. They love Bingo.
"I'm still interacting with the Residents, just on a different level."
He still intends on going to VHS-offered reviews and taking his certification exam to be a CNA.
"I'm not going to give that up. I still have to take the test," he says.
Shawn says he appreciates the encouragement he has gotten from everyone across departments and facilities at VHS.
"These people really know how to share their heart. I was doing it so long by myself, to get help from the place I work was very touching."

Shawn Hill of his holiday collections for those in need
"They tell me I'm doing a good job, even if I've had a tough day," he says, referring to Coliseum Administrator Dudley Haas and Assistant Administrator Haley Holland.
He carried his holiday donation tradition to VHS last year, collecting donations of toys and gift cards to distribute to those in need.
"It was so good," he said. "These people really know how to share their heart. I was doing it so long by myself, to get help from the place I work was very touching. I'd love to expand it and involve more of our team members."
The apprenticeship and recognition its brought has "meant a whole lot," he says. "I live by, 'if you work hard, you never know what will happen.'
"It's been good all the way through (with Virginia Health Services), from when I first got hired."
About the program
VHS's apprenticeship program is done in partnership with Argentum and Hamilton-Ryker, with help from a grant from the Department of Labor. Applications for the next earn-as-you-learn course open Feb. 6. Our six-week courses run throughout the year and details and how to apply can be found at vahs.com/apprenticeship.