The seventh cohort of Virginia Health Services apprentices graduated Friday at The Arbors Independent Living community. The group began its earn-as-you-learn training program in January.
The program includes classroom and clinical instruction to graduate Care Assistants to Nurse Aides.
Friday's eight graduates will work in Virginia Health Services nursing and rehabilitation centers at York, Northampton, Coliseum and James River.
The VHS education staff will help schedule review sessions and certification exams for them to become CNAs.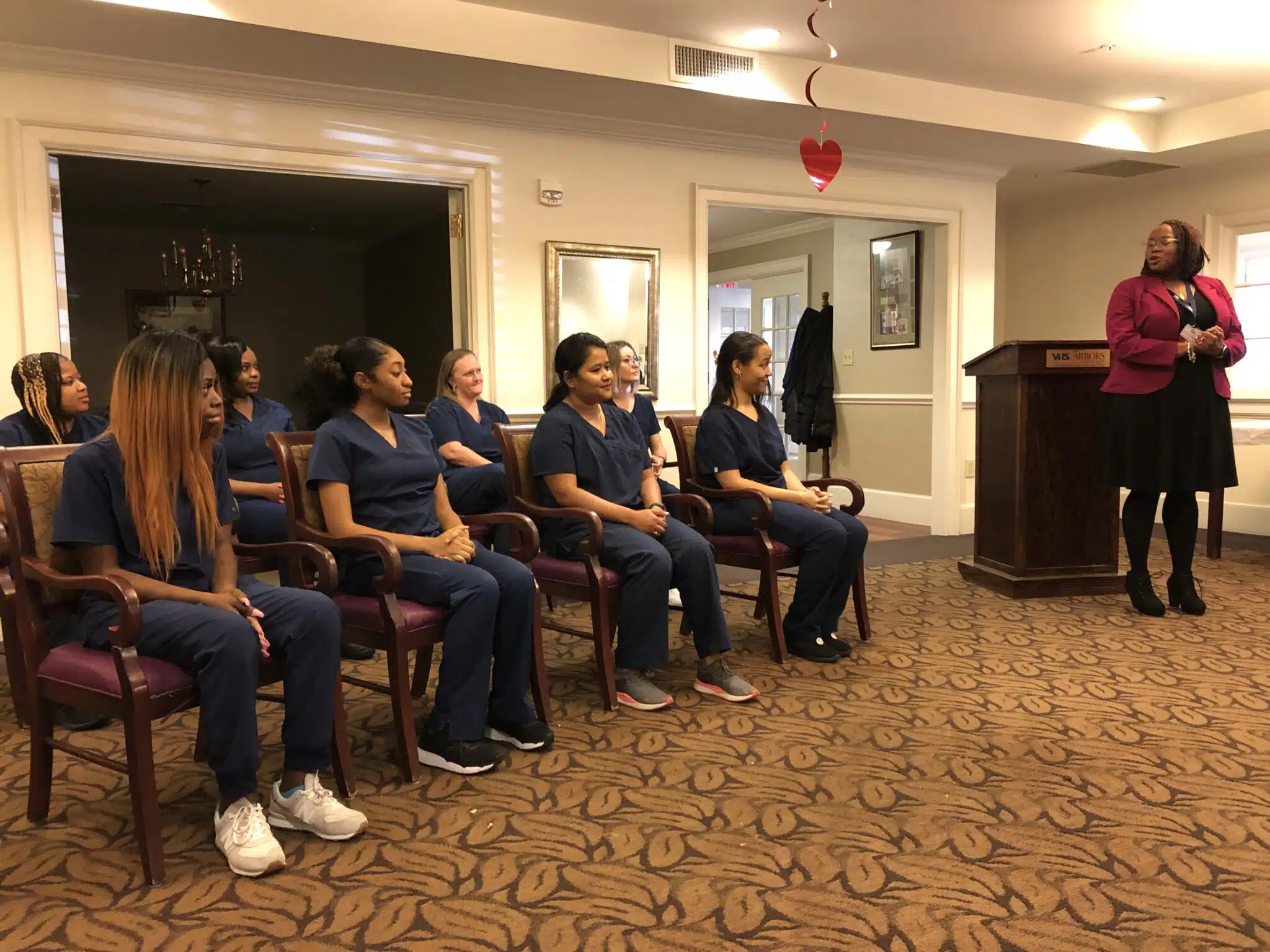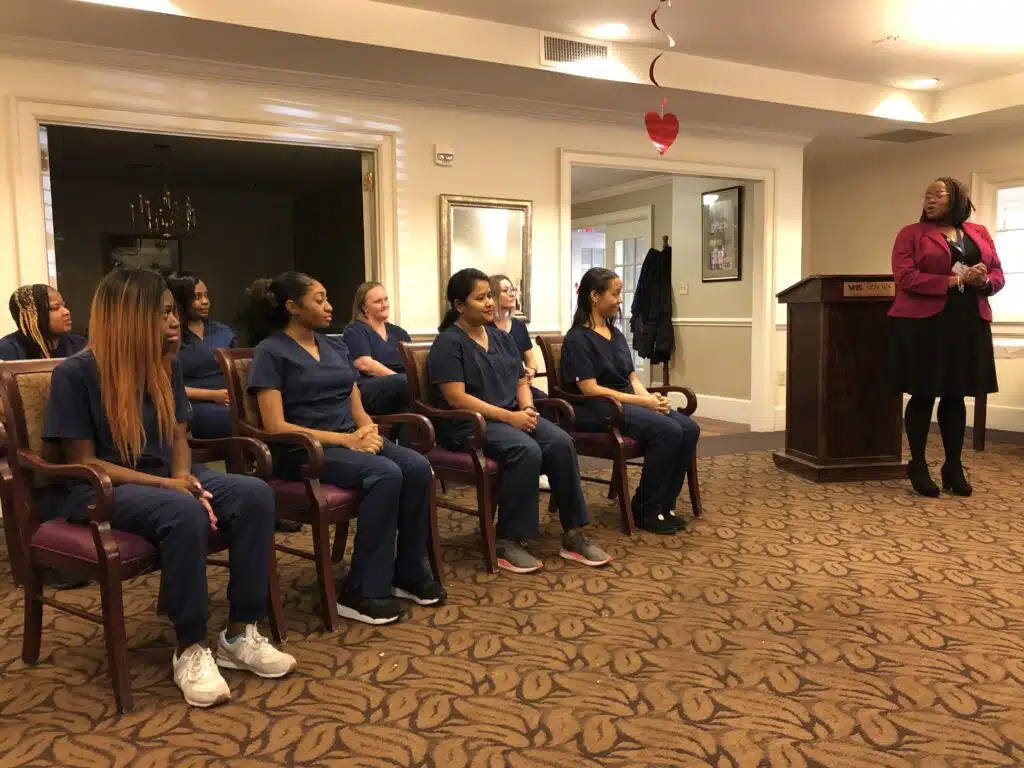 This was instructor Princess Henderson's first full-time class. Henderson transitioned from Assistant Director of Nursing at Coliseum to a trainer and coordinator role on the education team for Virginia Health Services.
Virginia Health Services President and CEO Mark Klyczek opened Friday's graduation.
"This is just a start in a career in healthcare for you," he told the graduates. "There are opportunities within healthcare and within VHS for you to grow, to grow for yourselves and your families. Take advantage of those opportunities."
The graduates
The eight graduates were members of Henderson's first solo class. Instructor Nora Gillespie co-taught a few days during the session, telling the graduates: "Personally, I was impressed in just a few days with you."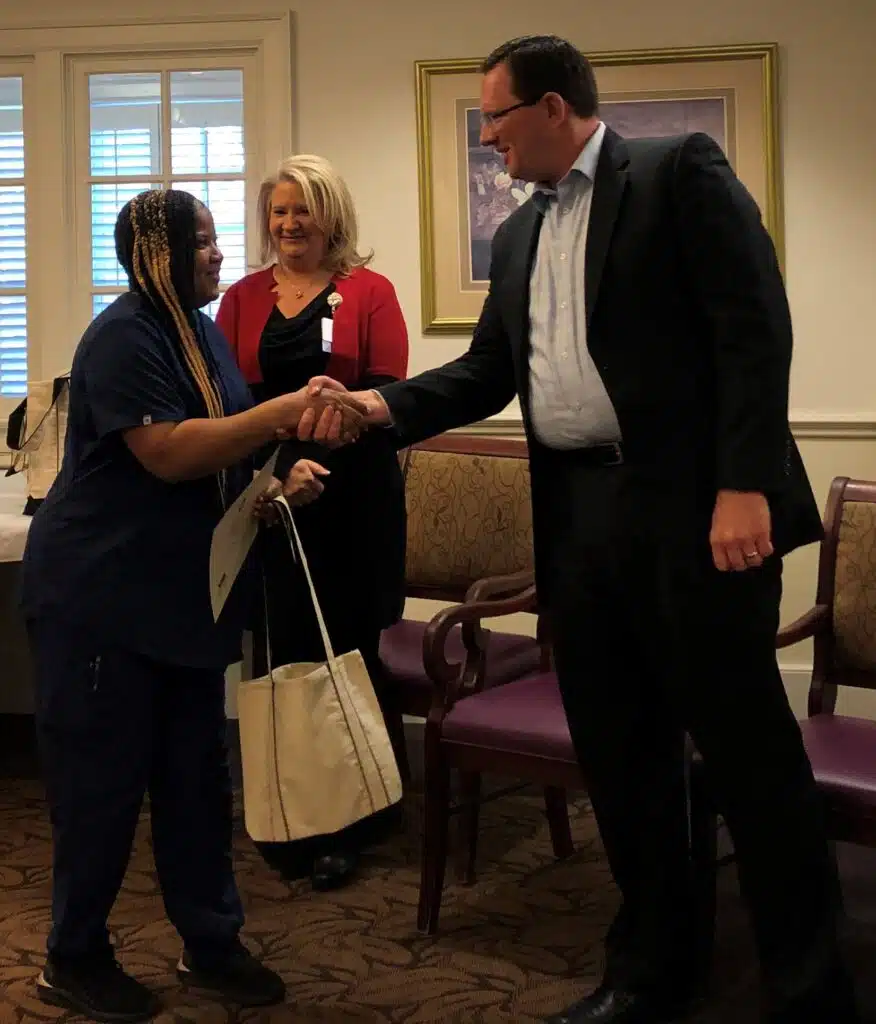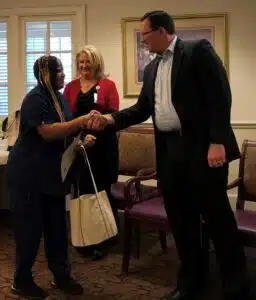 Henderson introduced each graduate and they were awarded certificates of completion. The graduates are: Fatiqah Atkins, Dasha' Diggs, Sabita Khadka, Laurinda Palmer-Yearby, Courtney Sands (valedictorian) Shontay Screven, Melissa Tanner and Valentina Zakieva (salutatorian).
Palmer-Yearby received Henderson's "Heart Award," given to the student who showed the most improvement throughout the class. Tanner was the recipient of the "Clinical Award" because of her positivity on the floor and being the only apprentice serving on one of James River's units.
Henderson called Zakieva her "ball of energy. None of us moved fast enough for you!"
And while Sands was quiet, Henderson said you knew she was paying attention because she got the highest grades in the class.
"I want to thank my classmates for all the team work we had and wish everyone success in their future," Sands said in her brief valedictorian speech.
"This class was difficult to get going because of COVID and snowstorms," Henderson said. "It was my first solo class. I couldn't have asked for a more supportive, wonderful group.
"I'm so proud of you all."
What's next
The graduates were joined by family members and friends for the ceremony and reception afterward. There were lots of hugs and congratulations shared over cake.
The apprentices will begin next week as Nurse Aides in their respective nursing and rehabilitation centers.
"They'll enhance our staffing," Gillespie said.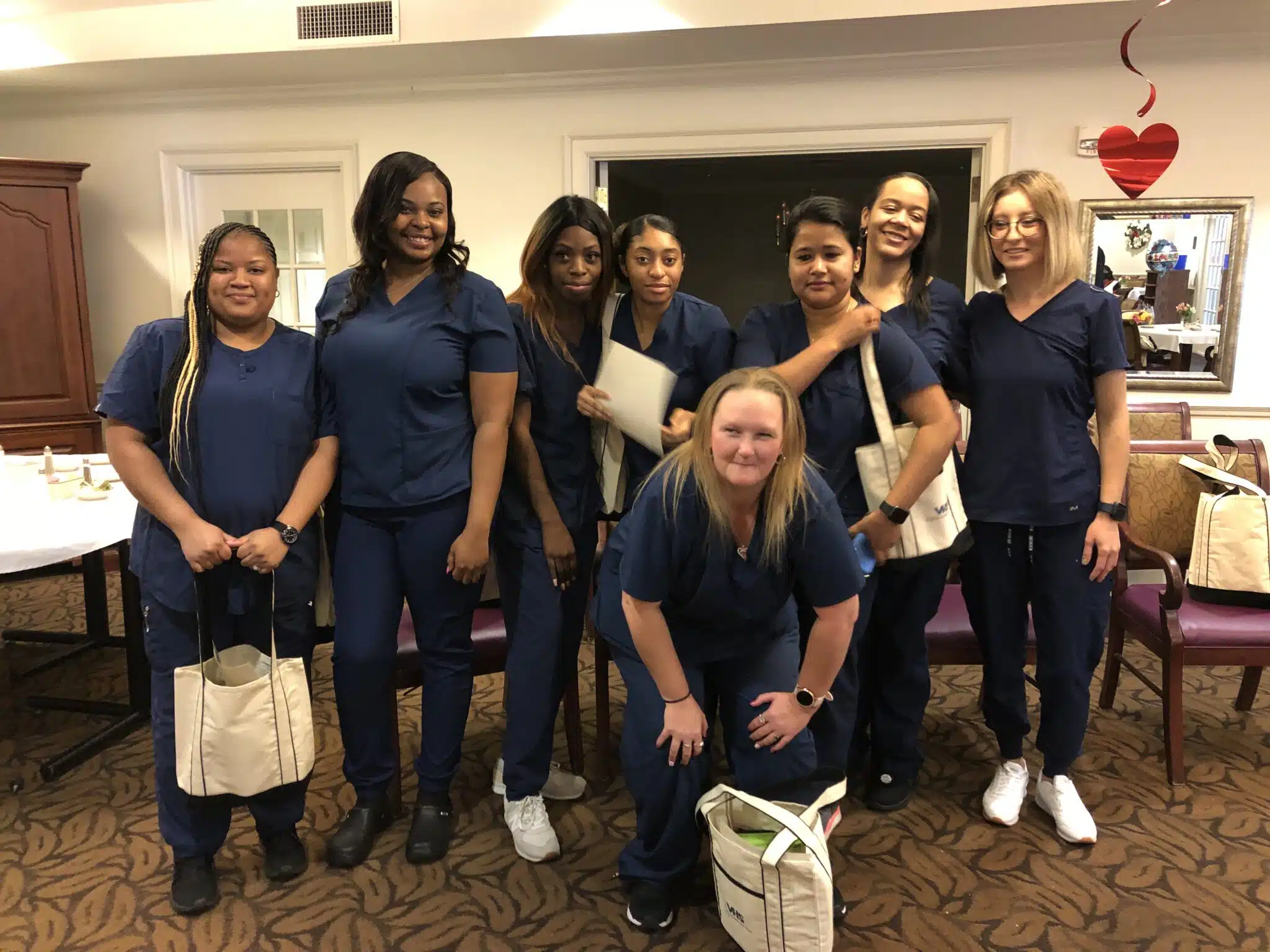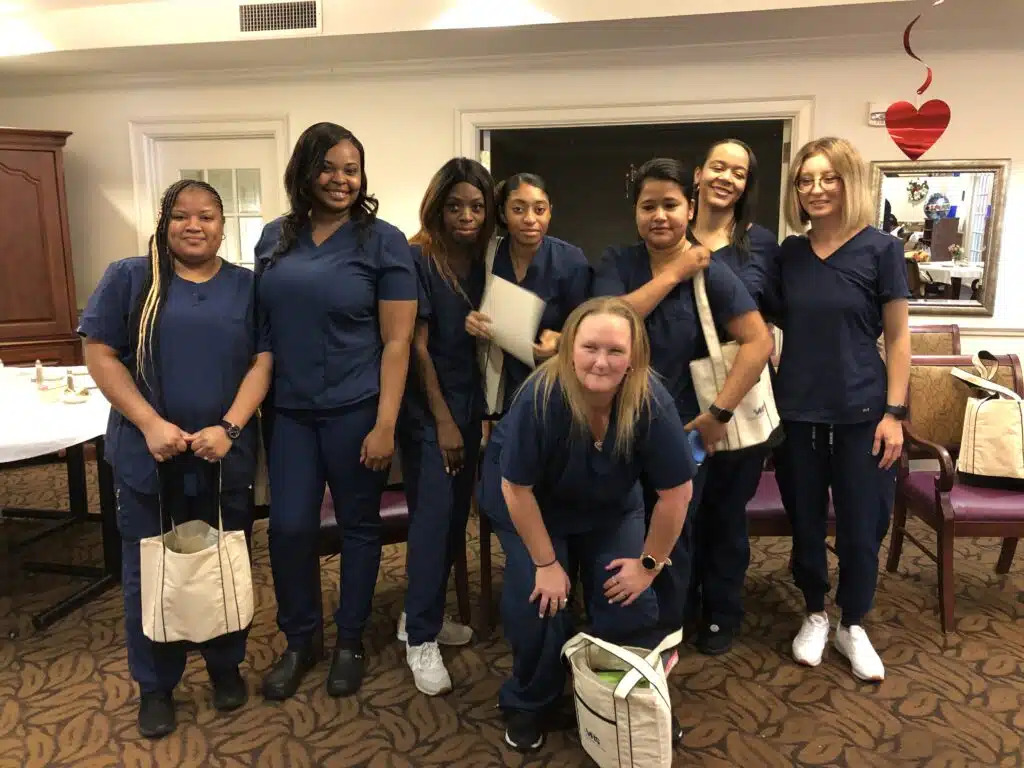 Virginia Health Services apprenticeship program
The VHS earn-as-you-learn apprenticeship program is part of the Healthcare Apprenticeship Extension Program, which is partially funded by a grant from the Department of Labor.
The apprenticeship program covers the cost of the course and clinical work, and the cost of the exam. The program is expanding to include pathways in dietary and housekeeping.
Previous cohorts graduated in April, June, July, September, October and December.
Learn more about the program here.
Apply for our Care Assistant positions and more on our Careers page.